This article shows how easy it is to save your default settings to XML format to load on another system or in case you need to reinstall.
Problem:
Sometimes you need to reinstall DraftSight maybe for a new computer or the computer needed to be refreshed, and your settings will be back to default. To get back running quickly, we will create a backup of a working profile.
Solution:
Within DraftSight, select DS icon in the far upper left corner to show the File menu and choose Options. Of course, you can type "options" into the command line as well.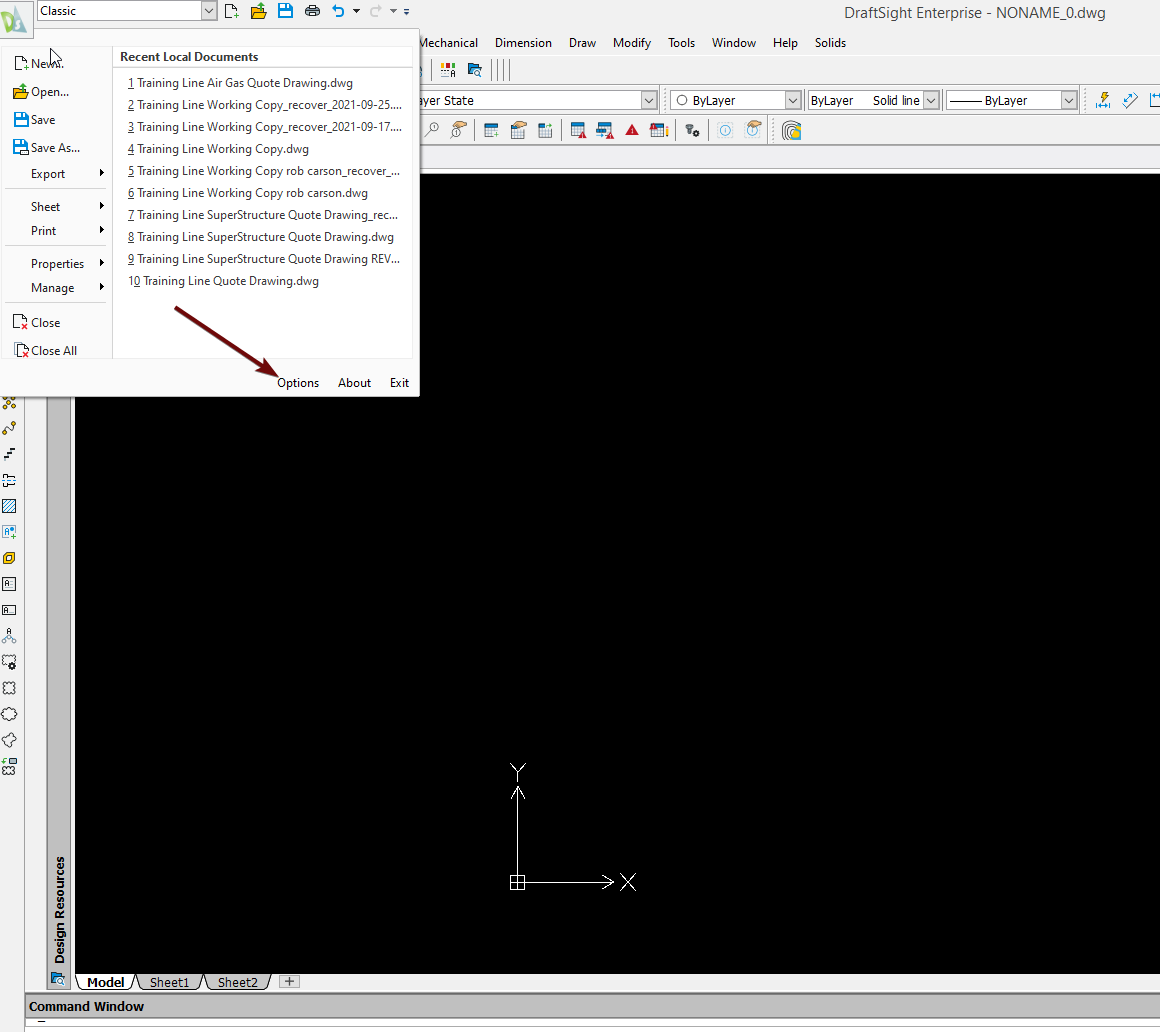 Within the Options, select Profiles at the bottom and start making changes.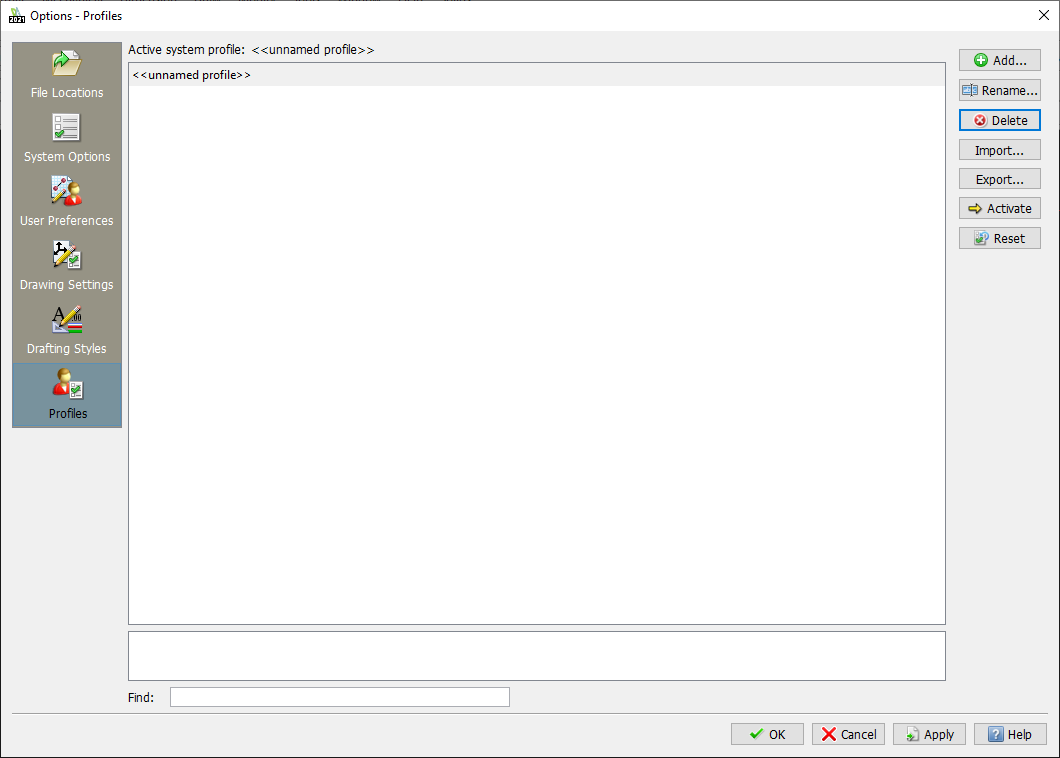 The options are straight forward to Add a new Profile as well as Rename, Delete, etc.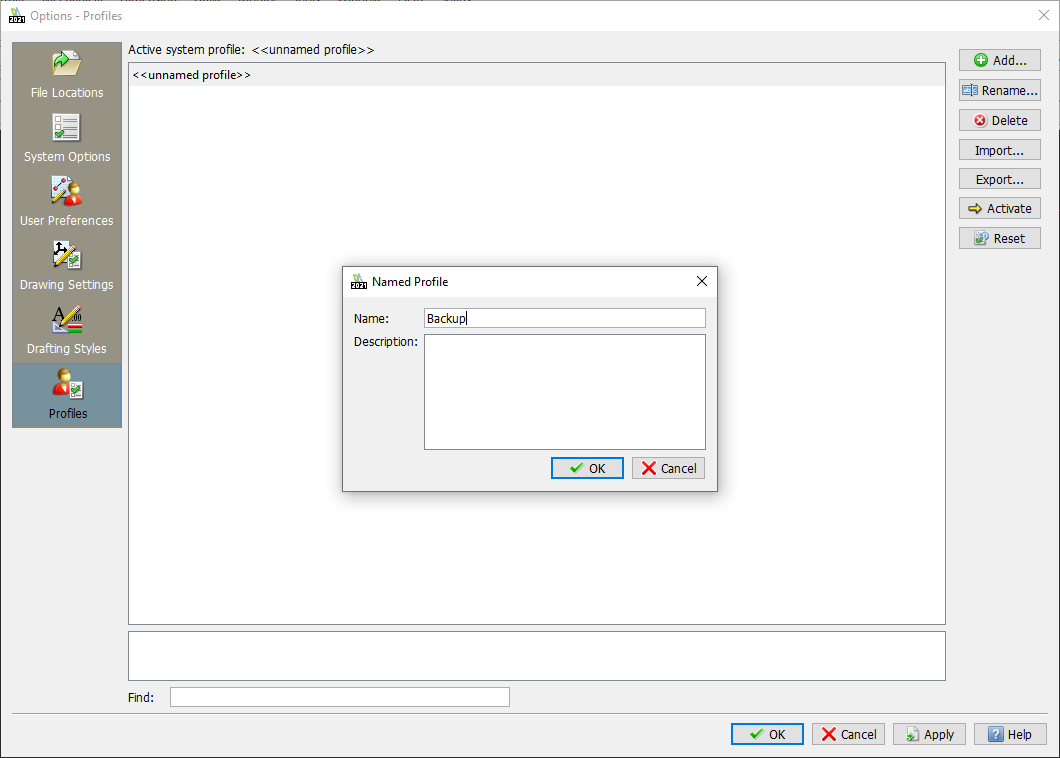 Once you have created a backup profile, use "Export" to save the profile to an external file for further insurance. You can create as many profiles as needed for many purposes beyond backup. Set DraftSight up in a way that works best for you and save a Profile.