In DraftSight 2019 some users may experience graphical issues and strange behavior on computer systems using Intel Graphics.
Symptoms
The Drawing Area does not display geometry or entities. It may become blank after geometry is initially displayed. The cursor in the drawing area may become frozen as well. Typically, the menus and command window are still accessible, and DraftSight can be shutdown.
Solution
Please use the following steps to workaround this issue:
1. Go to Tools> Options (in Classic Interface/Manager tab) or in the Command Window type OPTIONS> Press Enter.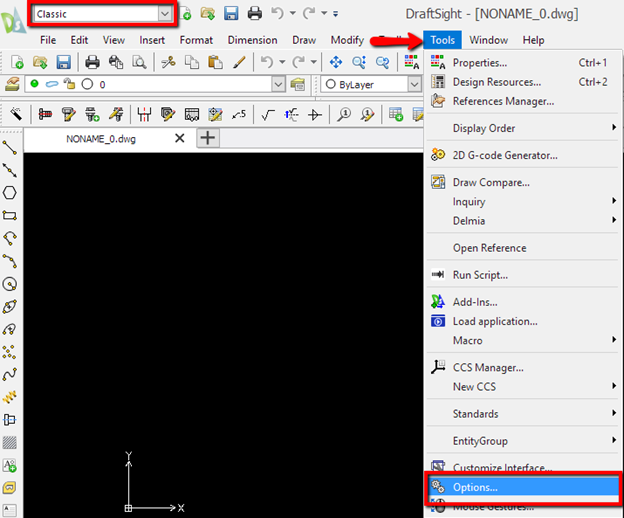 2. Select System Options
3. Expand the node Display
4. Expand the node Element Colors, and enable 'Use dashed entity selection highlighting'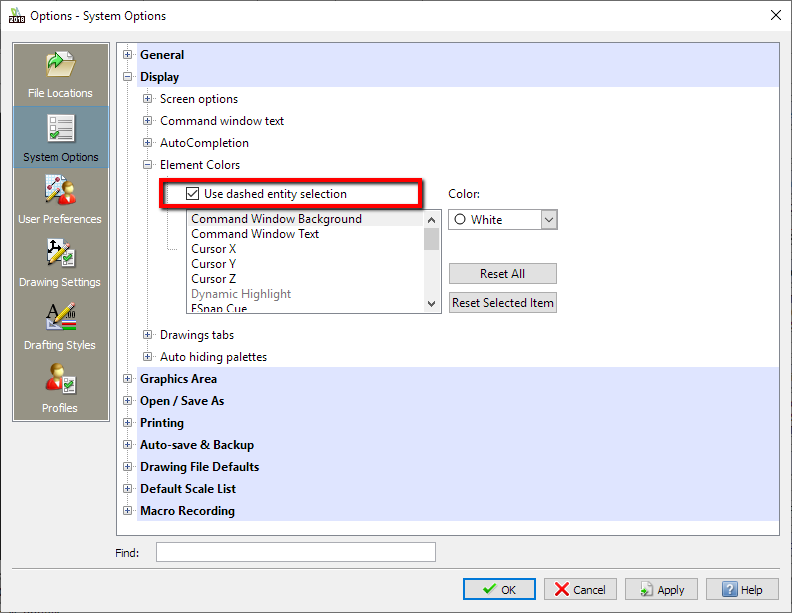 5. Click OK and restart DraftSight.
The issue should no longer occur.
Contact Us
For further assistance, please contact our HawkSupport team at 877-266-4469(US) or 866-587-6803(Canada) and support@hawkridgesys.com.