When a file is corrupted, SolidWorks will usually give an error message "SolidWorks encountered an error opening the document". If this is happening in a multisheet drawing, the source of the corruption can be the drawing itself or one of the sheets within the drawing.
Please see the steps below on identifying the corrupted sheets and recreating a working drawing file.
Identifying Corrupted Sheets
1. Go to File->Open and select the drawing but do not open the file yet.
2. Under the Mode dropdown, select "Quick View" and click Open.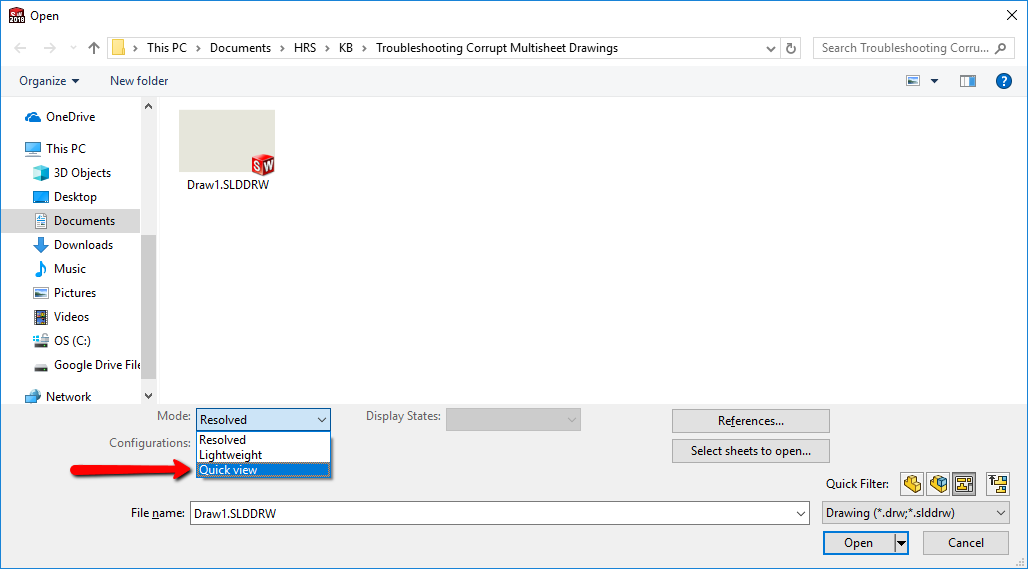 3. Right click on one of the sheets and select "Load Sheet". If error appears when loading this sheet, then this is likely one of the sheets that is causing the issue.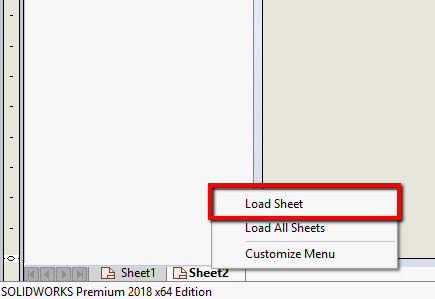 4. Repeat the previous steps again, skipping any sheets that caused the issue after loading the sheet.
Fixing The Drawing File
Once the problematic sheets have been found, the file can be fixed by removing any corrupted sheets.
1. Use the Quick View mode to load a working sheet by clicking on the "Select sheets to open..." button. Then pick the "Selected" radio button and highlight a working sheet.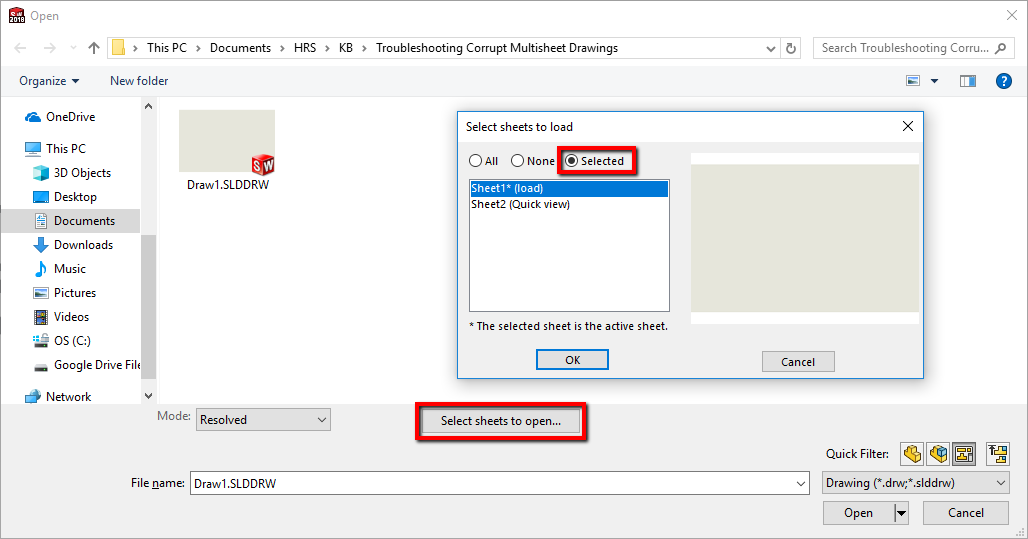 2. Left click on any corrupted sheets in the FeatureManager to select it and press the "Delete" key on the keyboard.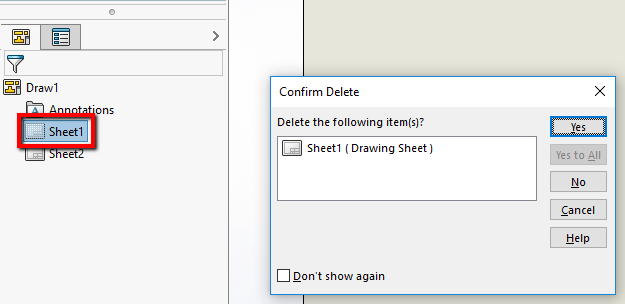 3. Recreate the corrupted sheets.
If the corrupt error message is still appearing after removing the problematic sheets or there doesn't seem to be a particular sheet that is causing this, it is possible that the drawing file itself is corrupted and not just the sheets. In this case:
1. Copy the working sheets to a new drawing file by following the "For Drawings" section in the article below:
https://support.hawkridgesys.com/hc/en-us/articles/115000478132-Unable-To-Save-File
2. Recreate the corrupted sheets in the new drawing.
If you have any questions about the steps or cannot find the source of the corruption, you can contact Hawk Ridge Systems technical support line by emailing support@hawkridgesys.com or calling 877-266-4469