You may be experiencing a licensing issue if you are unable to open CAMWorks or CAMWorks Solids, generally resulting in errors such as these: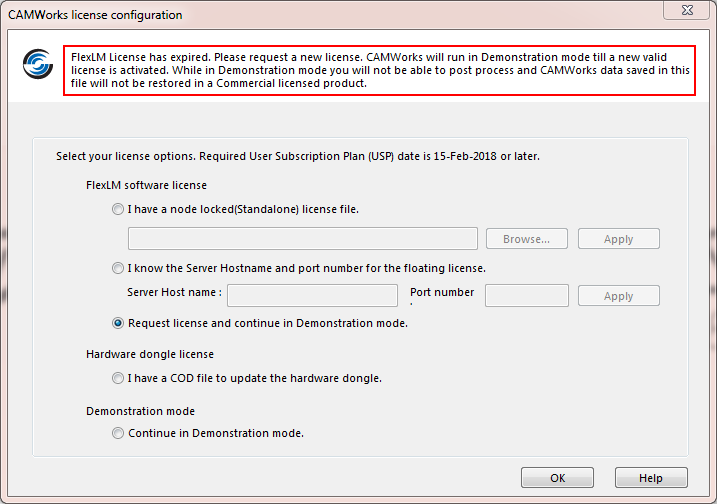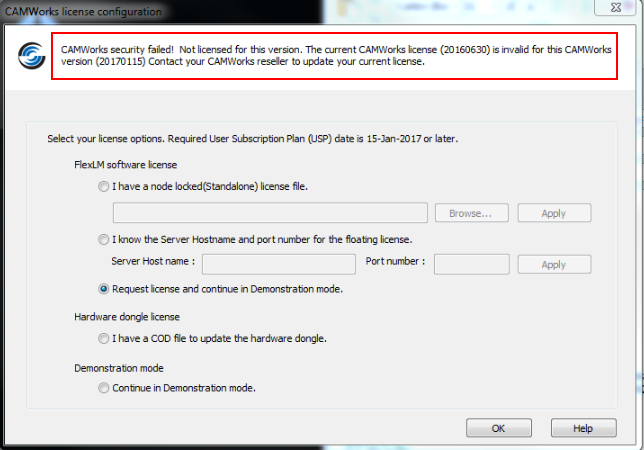 The causes of the issue can be due to a variety of factors, however the steps below can help you narrow down the source and solution of the problem. These steps were written with the assumption that the license file has been implemented according to our guides for standalone and floating assets. Note that this article does not pertain to authorization issues with a CAMWorks USB dongle.
Run the CW License Manager with 'Run as administrator.'
If the 'Status' tab shows a Failed Authorization, please open your license file in a notepad (Right-click>Open With>Notepad) and check the items below:
1. Expiration Date: Verify the date in the license file or at the "Authorized Modules" tab in the CW License Manager. The expiration date must be of the same or later date as listed in the license manager version. If it is not, please request a new license file by navigating to the 'License Setup' tab and selecting the 'Request license…' button. Fill out the form and select 'Others'. Then, send the saved request file to register@camworks.com.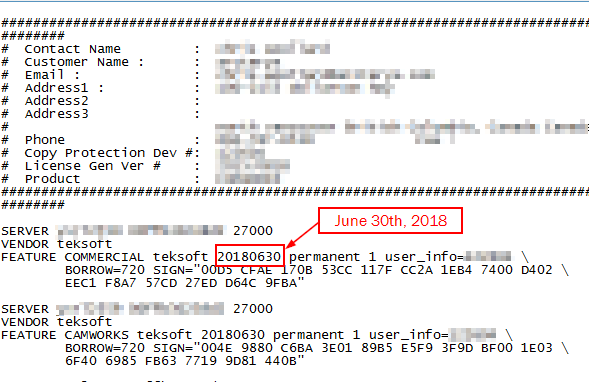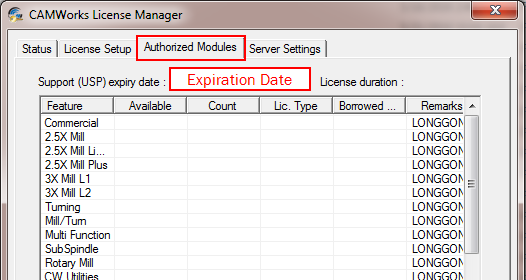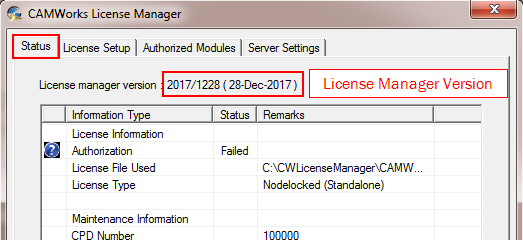 2. Computer Name: Verify if the computer listed in the license file matches your computer name. If you are using a floating license, ensure that the name matches the server's name. If the names mismatch, submit a license change form here and request a new license file as instructed in step 1.

3. MAC ID: If the MAC ID saved in the license file does not match that of your computer or server, request a new license file. You can check your MAC ID by running the Command Prompt, typing ipconfig /all and hitting ENTER. Note: Remoting into the machine to request a file may pull the incorrect MAC ID.


4. Firewall Communication: For floating licenses, the issue can also occur if the firewall is blocking files that are critical to be communicated with.
• Navigate to Control Panel > System Security > Windows Firewall, and select 'Allow a program or feature through Windows Firewall' option on the left-hand task pane.
• Select 'Allow another program' and select 'Browse'.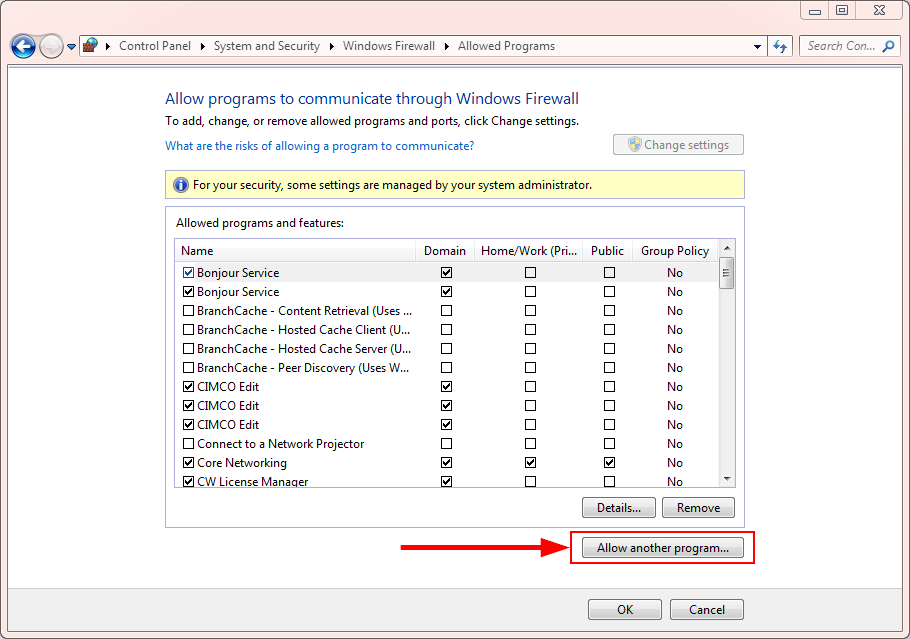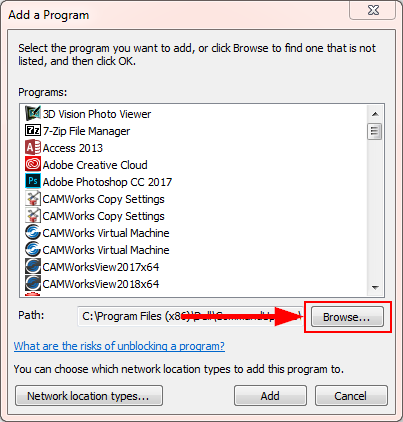 ​

• Navigate to file directory C:\CWLicenseManager\, select 'lmgrd' and click on Add.

​

• Repeat steps 2 and 3 for the files "teksoft" and "CW License Manager".
​

In the list, make sure that the checkboxes in all the columns for programs 'CW License Manager', 'Flexera Software LLC' (lmgrd), and 'Geometric daemon' (teksoft) are selected and then click OK to accept the changes.
​

• Reboot the system and implement the floating license file again.
If you still are unable to obtain a Successful Authorization status in your CW License Manager and cannot open your CAMWorks or CAMWorks Solids, please contact Hawk Ridge Systems Technical Support at 877-266-4469 or support@hawkridgesys.com.