This article outlines the procedure for troubleshooting TCP/IP connectivity issues using Portqry. This command-line utility also provides a graphical user interface. Portqry will show the port status of TCP and UDP ports on a computer that you select.
One of the network connectivity scenarios in which this tool will be useful is, if the error message below is triggered, when a client tries to launch SOLIDWORKS.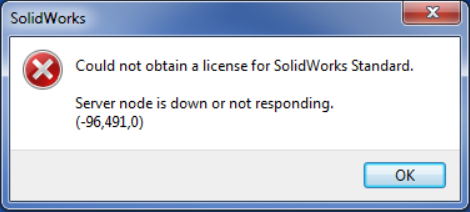 To obtain the PortQueryUI tool, click here to begin download directly from Microsoft Web site or by clicking on PortQryUI.exe at the bottom of this page.
Using the Portqry graphical user interface is quite simple. Enter the destination IP or Server name and Port number(s) and click on Query as illustrated below.
The result will be displayed in the Query result pane which is at the bottom of the dialog box.