This article walks through the steps needed to resolve the activation error "Empty response received from the Activation Server.(0/0)" when attempting to activate a SOLIDWORKS license.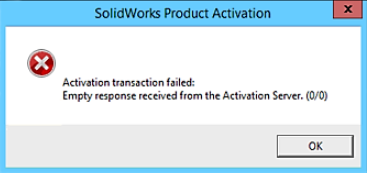 As shown in the example above, this error will prevent a SOLIDWORKS license from fully activating. The error itself is caused by an unsuccessful communication attempt between the local machine and the SOLIDWORKS activation servers, and has been associated with corrupt or incomplete local activation information.
If the automatic and manual methods of activation have already been attempted, as outlined in our Product Activation Guide, then it is recommended that the steps in the next section be attempted.
Troubleshooting Steps
1. Navigate to C:\ProgramData. The "ProgramData" directory is hidden by default, so if it is not shown in the root C: drive, you can access it by typing C:\ProgramData directly into the Windows File Explorer address bar.
2. Once the C:\ProgramData directory has been opened, find the folder named "FLEXnet", as shown below.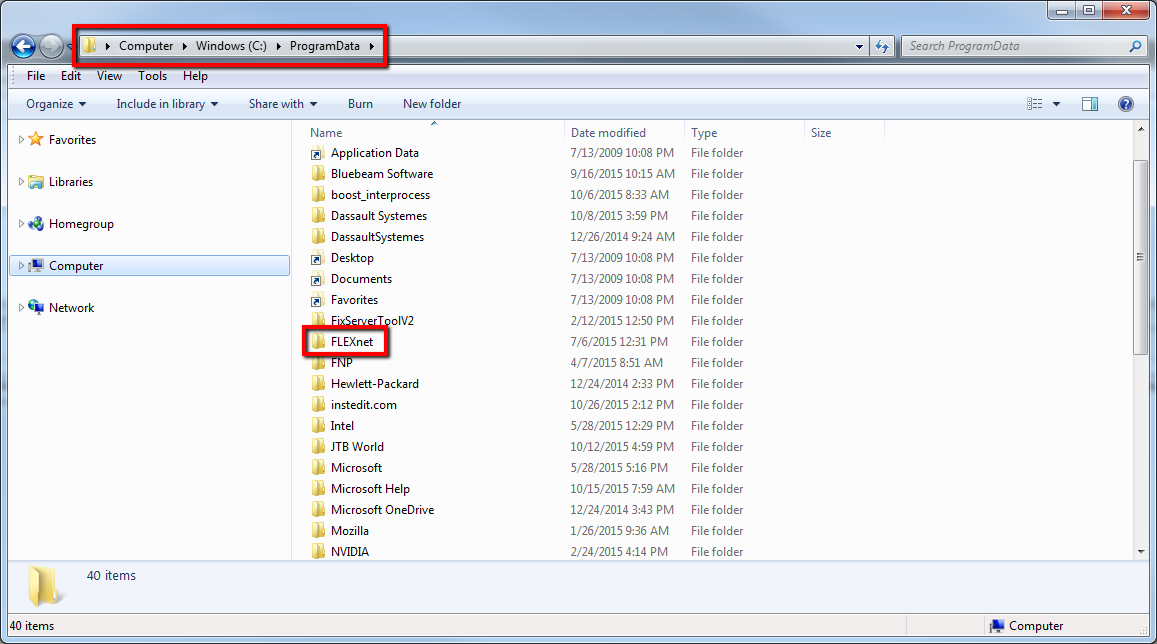 3. Right click on the "FLEXnet" folder and select "Rename".
4. Append -OLD to the name of the folder so that the entire name appears as "FLEXnet-OLD". An example of this is shown in the following illustration.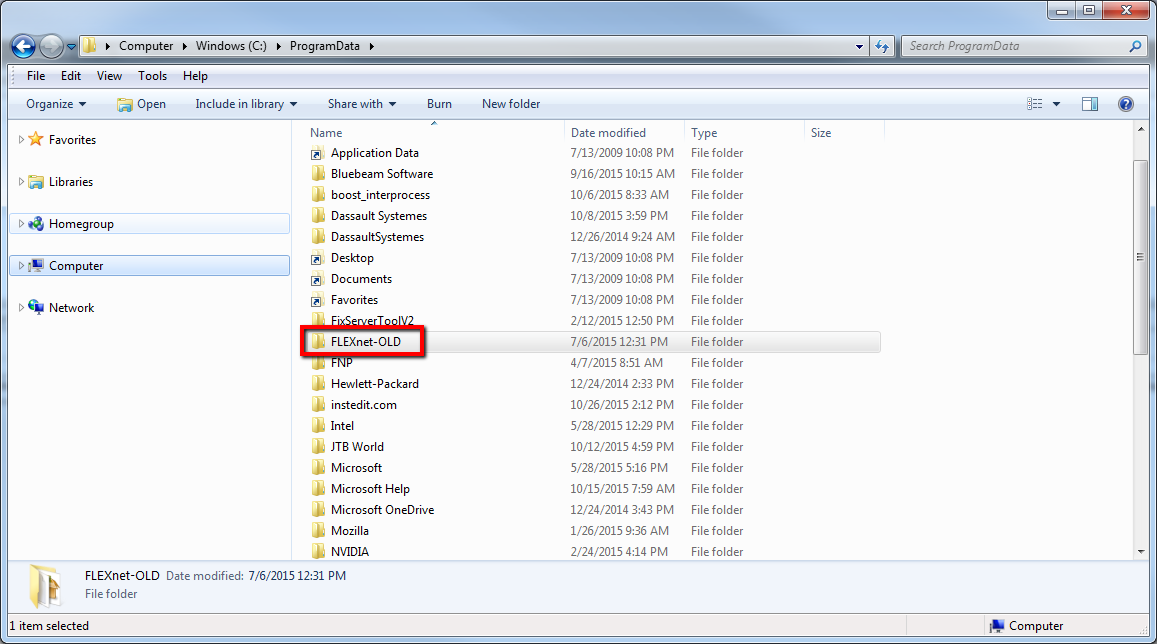 5. After fully renaming the "FLEXnet" folder, launch SOLIDWORKS and attempt the product activation process again.
If these steps do not allow you to successfully activate SOLIDWORKS, or if you have any further questions that we can assist you with, feel free to contact us at: support@hawkridgesys.com