This article describes the process to modifying a SOLIDWORKS administrative image installation

Occasionally a modify of SOLIDWORKS is required to make sure the program is working properly. In general, this can simply be done through "Programs and Features" in your windows control panel. However, if you have ever tried this from an administrative image installation, you will notice that you will not get a "change" option for SOLIDWORKS. Although this is the intended functionality of the software, there is actually a backdoor to modify an administrative image installation of SOLIDWORKS.
To modify an installed product:
Close all programs and login with full administrative rights.

Disable any anti-virus, anti-spyware programs, or User Account Control.

Navigate to the Windows directory C:\Windows\Installer as shown in the picture below. Click Tools > Folder Options and then click the View tab. Under the Hidden files and folders select to Show hidden files, folders, and drives.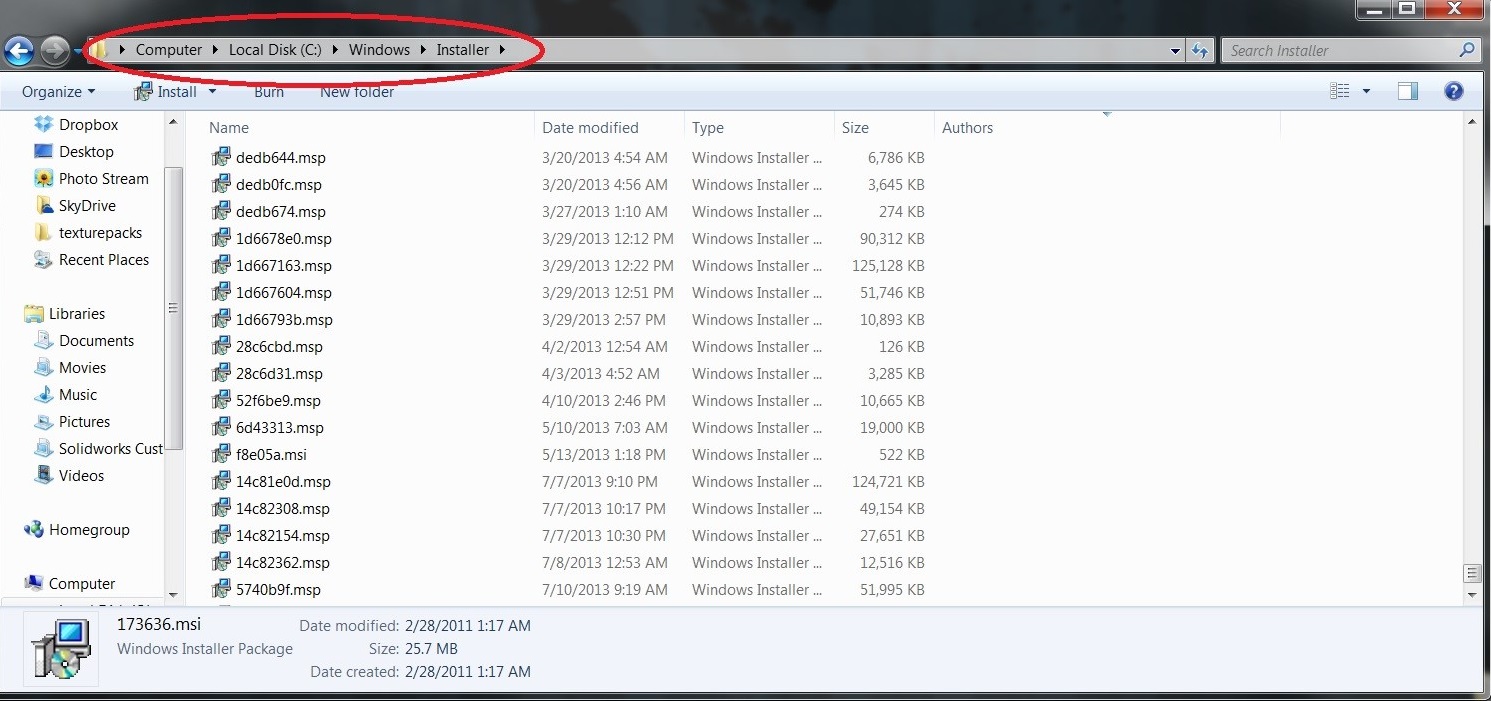 Right click on the header bar showing the columns and add Authors.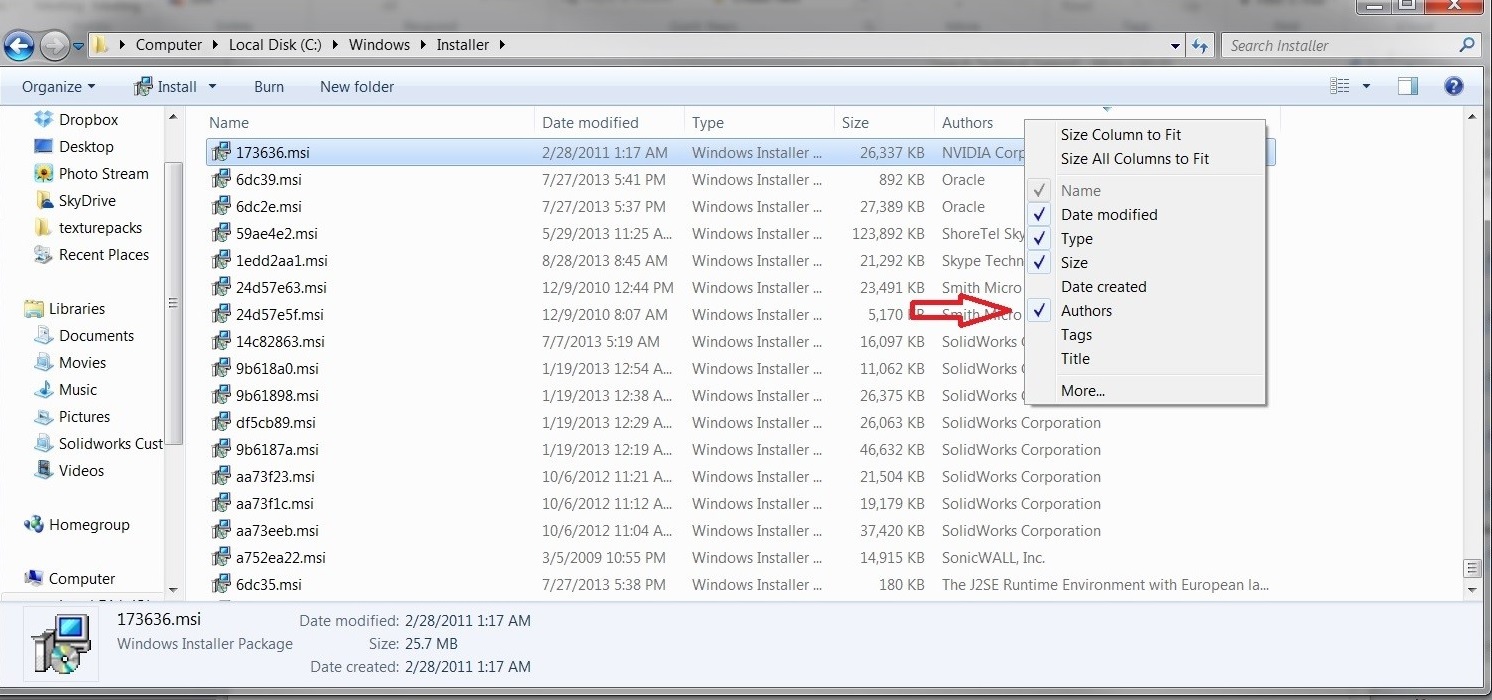 Select the column header to sort by Authors. Search through the .msi files for any Author that contains "SolidWorks Corp". Hover over the .msi files and it will show the description on them. Search for the .msi with the correct version in the Subject field. Right click the file and choose to Install.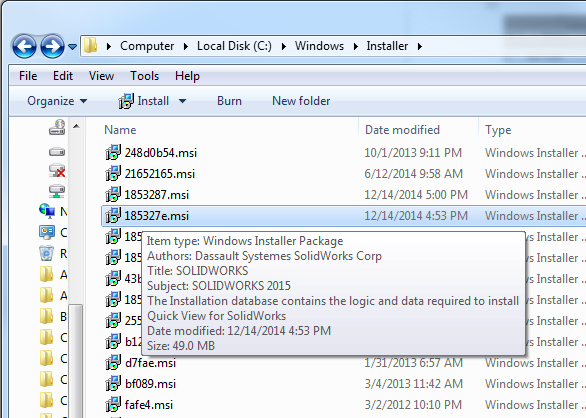 Once the Installer appears, verify that you are modifying the correct service pack. If not, keep looking for the correct version and service pack. After finding the correct one, click Modify then Next to modify.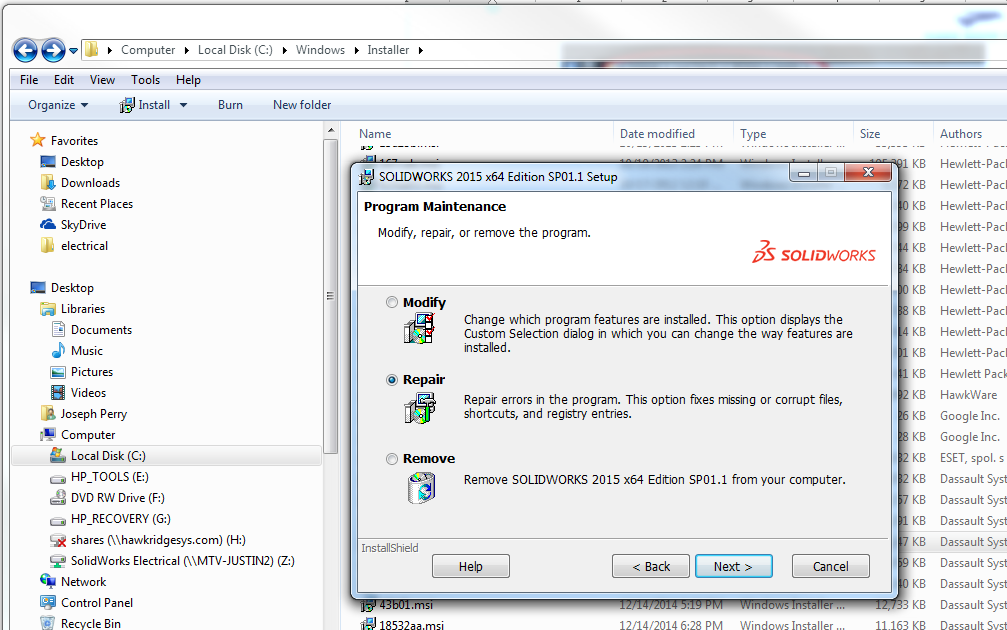 Now the administrative image installation of SOLIDWORKS will be able to be modified.