When a new part or assembly is created in SOLIDWORKS the units that are automatically selected are managed by the default template. The default units could be something like IPS (inch, pound, second) or MMGS (millimeter, gram, second).
Here is a quick guide to changing these default units in SOLIDWORKS.
1. Open SOLIDWORKS
2. Create a new Part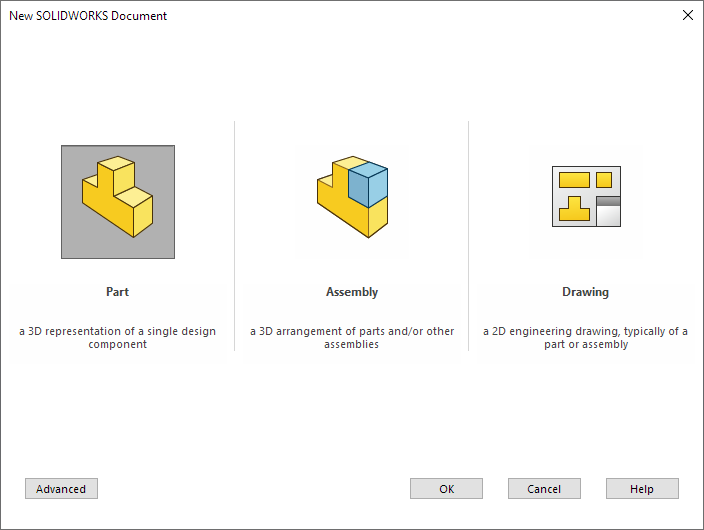 3. Open Tools > Options > Document Properties > Units and select the desired units. (Units can also be selected from the pop-up menu in the bottom right hand corner of the SOLIDWORKS window.)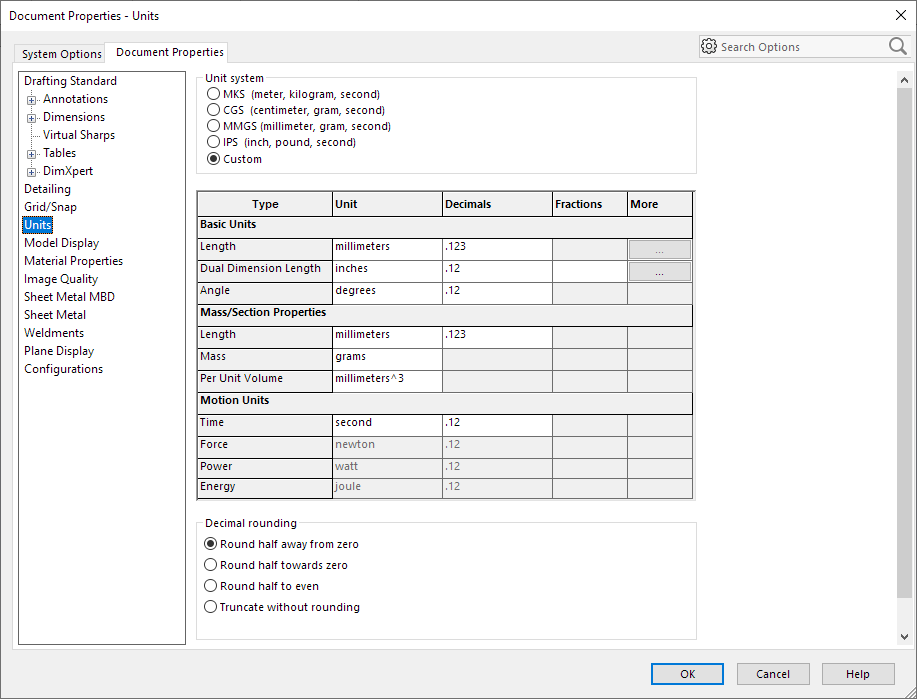 4. Click OK and navigate to File > SaveAs, then, for 'Save as type' choose Part Templates. (The file location should default to the templates folder)
5. Change the file name to Part, this is the name of the default template.
6. A pop-up should show up that says the file already exists. Select Yes, you want to replace this file.

7. Close this part and when a new part is created the units that were chosen will be the default units.
The same steps can be used to change the default units for Assembly and Drawing files. (The name of the assembly template will be Assembly and the drawing template will be Drawing)