This article discusses how to use the Autotrace tool to trace an outline of an inserted image in SOLIDWORKS. This tool is ideally used for high-contrast images and rather simple logos.
Steps
The Autotrace tool is an add-in and needs to first be activated before use. Simply navigate to Tools > Add-ins, enable the 'Autotrace' option, and click OK.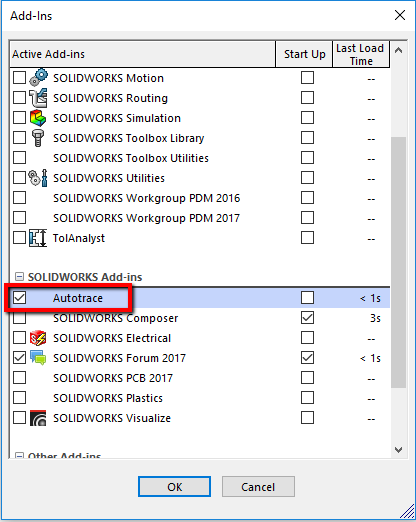 In your SOLIDWORKS part, insert an image by creating a new sketch and navigating to Tools > Sketch Tools > Sketch Picture to browse for the picture. Adjust the image's position, size, and transparency as needed, and select the arrow at the top of the Sketch Picture PropertyManager to access the Autotrace functionalities.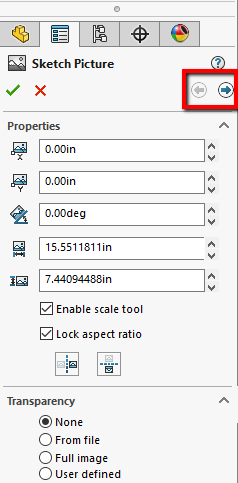 Under the section "Trace Settings", you are now able to select the tool you'd like to use to trace the outline of your image's content. In the example below, the Rectangular Area tool is being used to trace the outline of a logo. When finished, click on the button "Begin Trace" to view the tracing preview.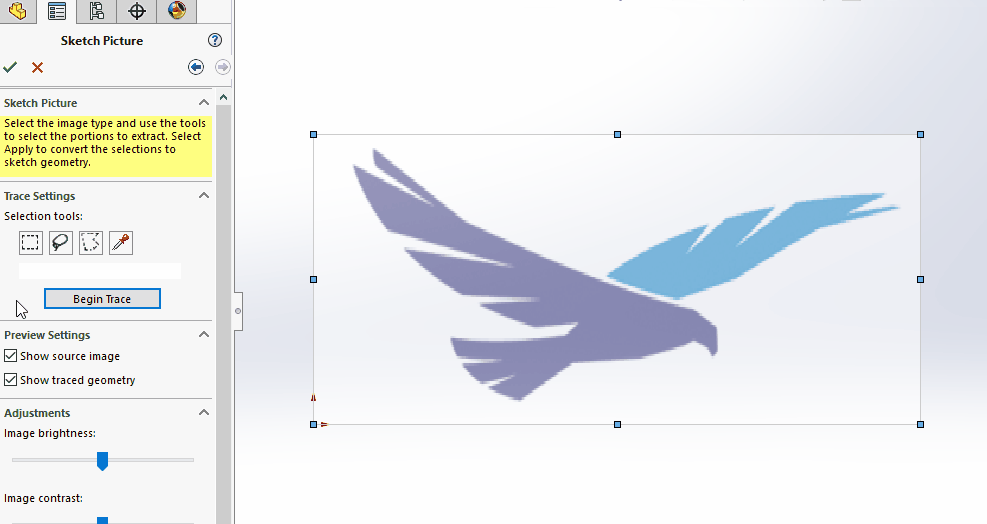 Other Autotrace functionalities include image brightness as well as the recognition tolerance adjustments. Once satisfied with the result, select the green check mark to accept the trace. If you wish to hide the image in the sketch, edit the sketch, double-click on the image, and adjust the transparency of the image as shown below.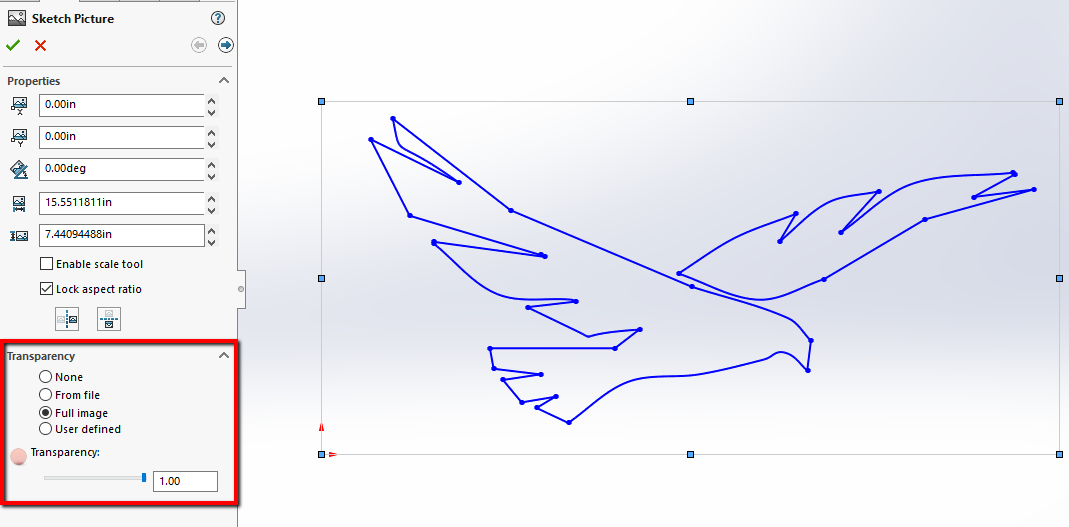 Contact Us
For further technical support please contact Hawk Ridge Systems at 877.266.4469 for the U.S. or 866.587.6803 for Canada.