In this article we will be discussing the way to change your Sheet Format. When you are required to make changes to the sheet format(title block), but do not want to redo these changes manually on all of your drawings, this is a quick way to replace the sheet format on existing drawings. We will go over what steps you need to do to change the existing sheet format without having to re-create your drawing.
Instructions
First you need a new Sheet Format file(.slddrt), which can be easily created by editing an existing one and saving to a new name. Open a drawing that contains the updated title block and go to File>Save Sheet format. Make sure to save this in the location called out in the System Options>File Locations>Sheet Formats.
Once the Sheet Format file is created and saved into the correct location. Open a drawing that needs the new format applied.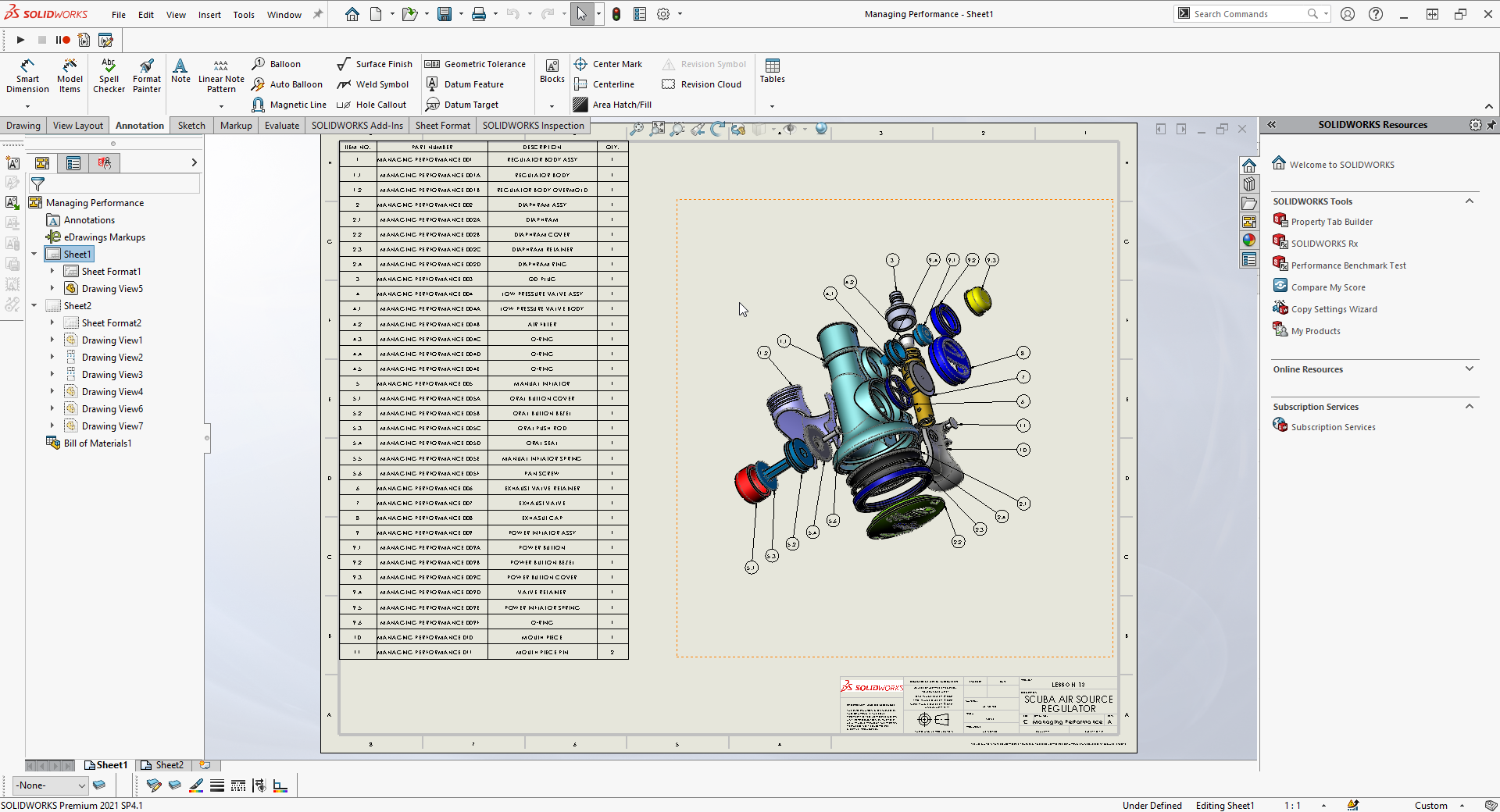 Right click on the Sheet and select Properties. This will open the Sheet Properties dialog and let us change the sheet format.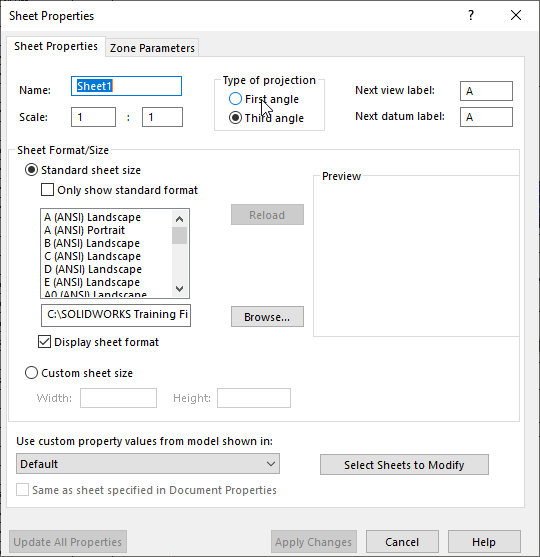 From here scroll down the list for the new sheet format name or if it is not listed, click the browse button to manually locate it. Also, unchecking the option "only show standard formats" will help locate it.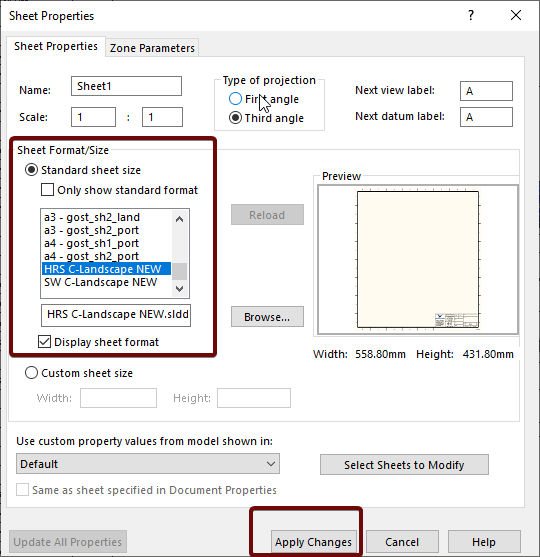 Select the new format and you will see the preview on the right. Then select the Apply Changes button to make this change. You may get a prompt about keeping notes this usually can be dismissed and not keep the notes.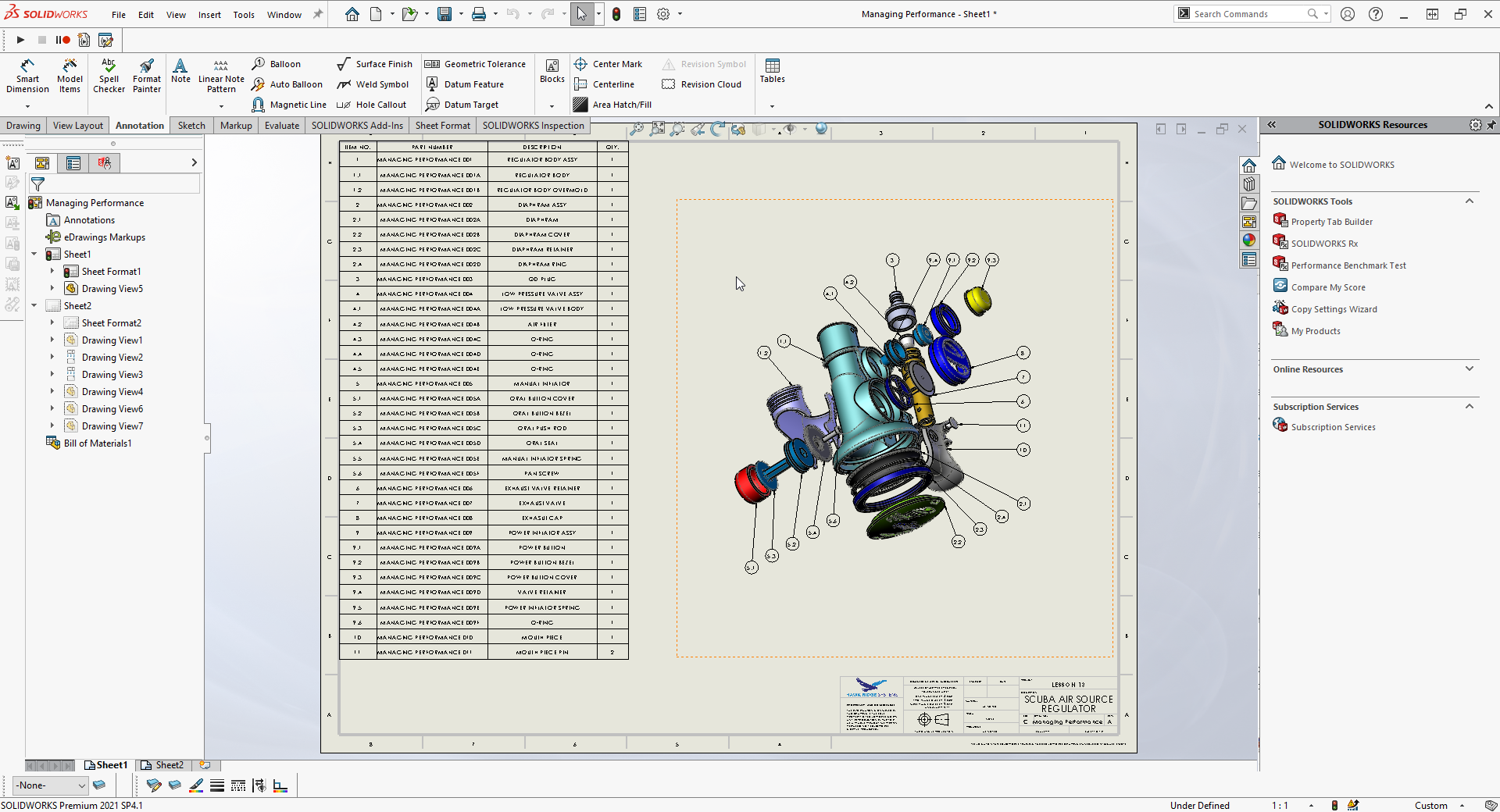 Now you have this sheet format changed you can save the drawing. If you have a multi-sheet drawing that you need to update multiple sheets use the option Select Sheets to Modify. This will give you a list of sheets and you can select individually or all by selecting the first Sheet it will auto select all of them.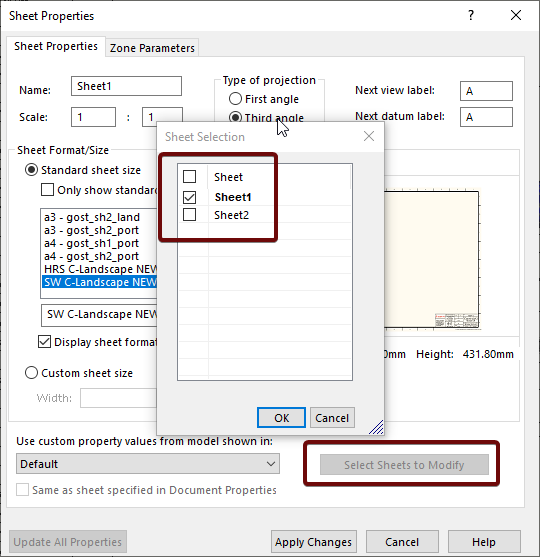 For more information about the differences of what is contained in the Sheet Format or the Drawing Template, take a look at this article here.