Custom weldment profiles are commonly used when needing to create a model that has a unique support beam or member. This article goes over the steps to change the name associated to a custom weldment profile and update a model to the new name.
When creating a weldment profile there are chances that you will need to update the name associated to the profile and how it appears in the cutlist. SOLIDWORKS has a unique way of referencing profiles once they are made however, stopping you from simply renaming the profile in the model. For example, the photo below shows that the cutlist is naming the weldment Before Change, but I wish to change the name to be After Change.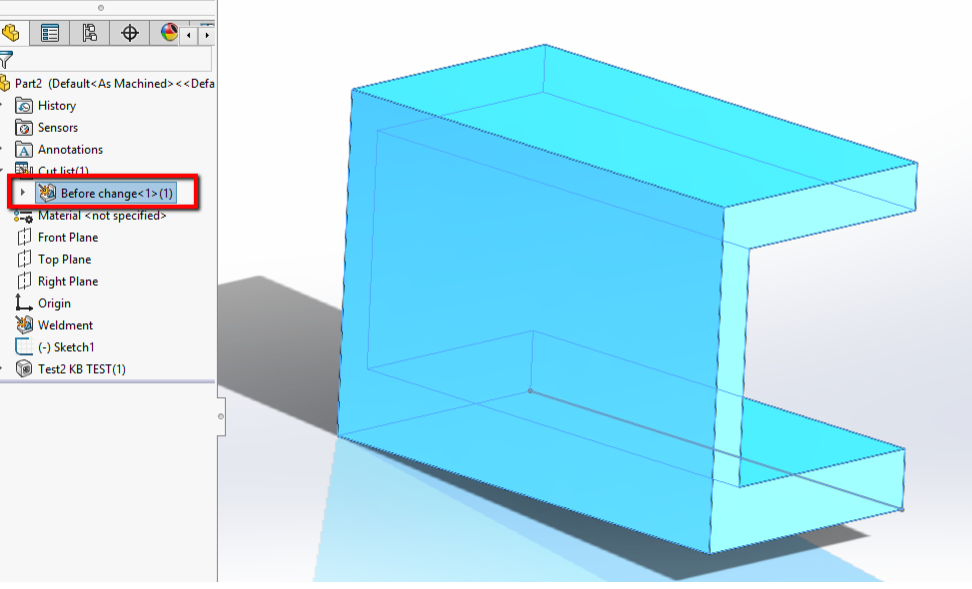 Updating the name
Open the weldment profile that you wish to modify using the SOLIDWORKS file explorer.



Open the Custom Property Window for the profile and modify the text within the Description row. This is what the weldment uses for a reference in the cutlist name.




Once the name change has been made click OK and save the weldment profile. You can close the file now as well.
In the part file referencing the profile right click on the weldment feature and choose Edit


Within the weldment properties change the profile being referenced to another one, then switch back to the custom profile you modified. The weldment profile you switch to does not matter, what this does is force SOLIDWORKS to re-read the weldment profile file, changing the reference name.
After switching off and back onto the weldment profile click OK to stop editing the feature. The cutlist should update and the name will change in the cutlist folder.
If you find that the profile did not update as intended please contact Hawk Ridge Systems at 877.266.4469 for the U.S. or 866.587.6803 for Canada for further troubleshooting and help.