This article walks you through the steps that can be taken to install SOLIDWORKS Composer, if deselecting the Composer Player product does not allow the main Composer program to be selected.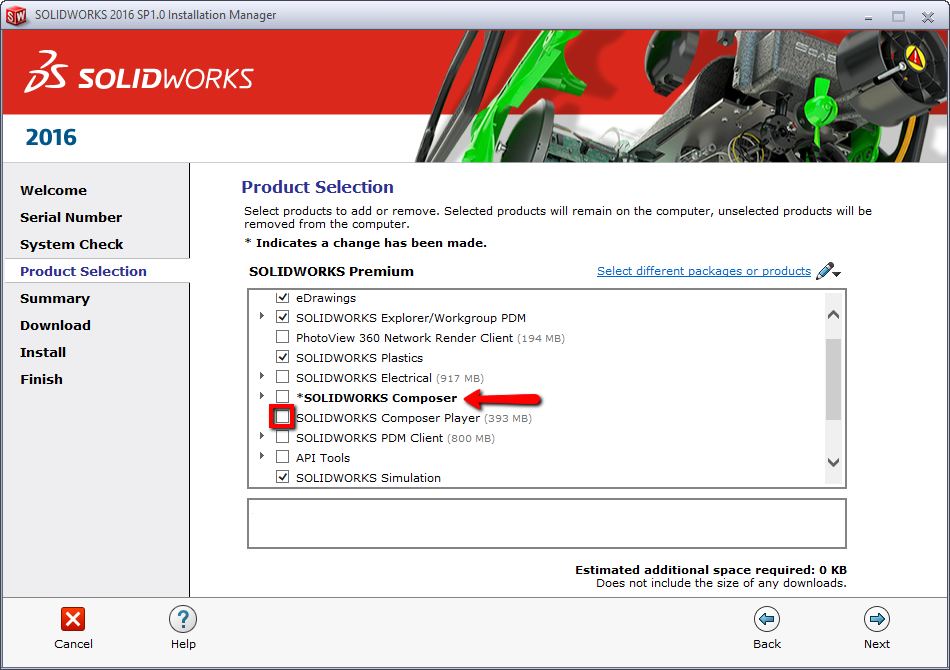 As per our Composer Installation Guide, it may be necessary to deselect Composer Player during the "Product Selection" page of the installation manager to see Composer as a product to install. If you are using a valid Composer license, and deselecting Composer Player does not allow you to install the main program, it is recommended that the steps in the following sections be followed.
Ensure that a Serial Number is Present in the "SOLIDWORKS Composer" Field
If the Composer license being used has a completely different serial number, then it should be inserted in the serial number section, as shown below.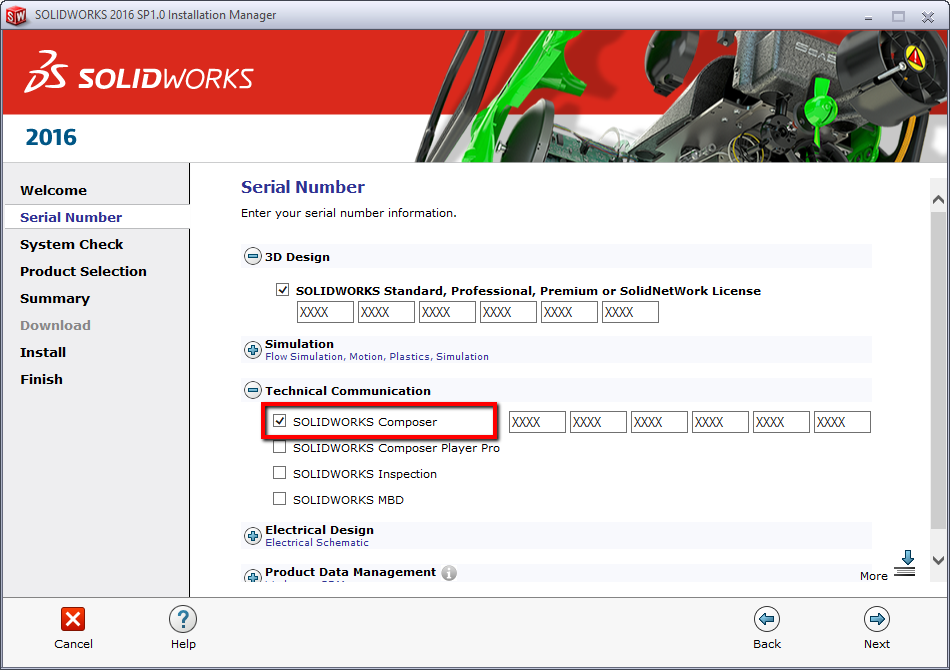 However, if the Composer license has the same serial number as any of the other products that are being installed, such as SOLIDWORKS, it may need to also be inserted into the Composer field. This can also help to prevent potential license errors after installation.
If this does not allow Composer to be selected for install, please proceed to the next section.
View Products That Are Not Part of the Installed Package
During the "Product Selection" section of the installation manager, it is possible to view a complete list of SOLIDWORKS products, even if your license is not entitled to them. This can be done by clicking on the "Select different packages or products" link, which is shown in the illustration below.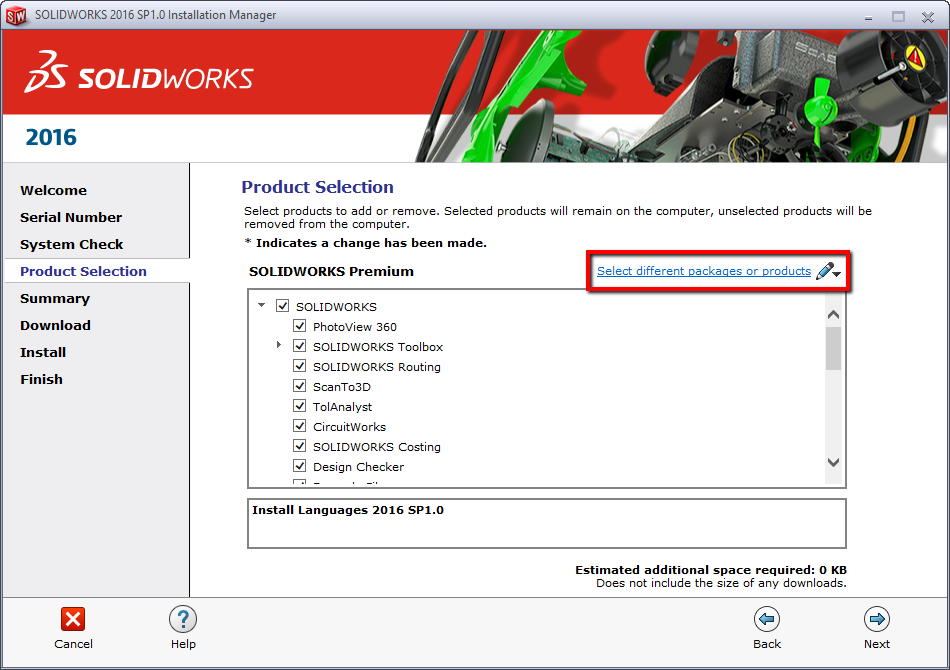 Once this option is selected, the following window will be opened.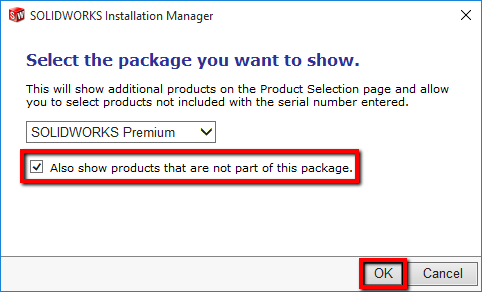 As shown above, the option to "Also show products that are not part of this package" can be selected. Once this option is checked and you have clicked "OK", you will be taken back to the main installation manager window. Composer should now be listed as a product to install, although it is important to note that Composer Player may still need to be deselected.
If these steps do not allow Composer to be installed, or if you have any questions regarding what is discussed in this article, please feel free to contact Hawk Ridge Systems Technical Support at: support@hawkridgesys.com