Ordinate dimensions are dimensions measured from a user defined origin in a drawing. At some point, the origin may want to be moved. This article explains how to change the origin so that the ordinate dimensions will update to match the new origin.
Changing Origin
Let's take a look at the example below.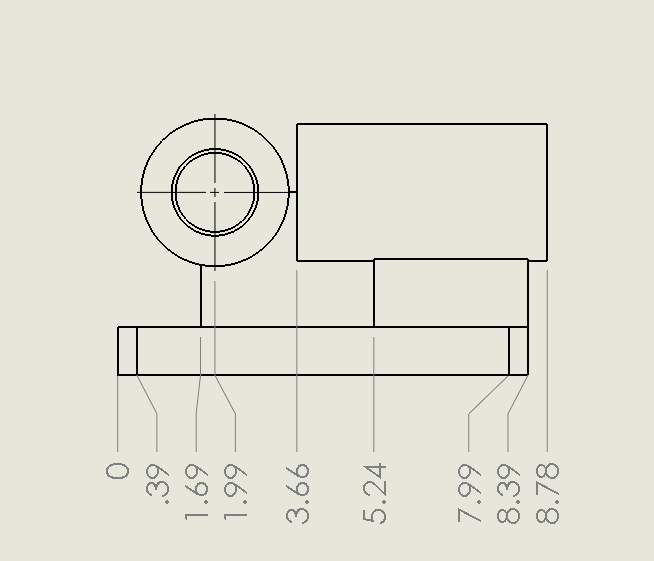 The origin is currently set to the left most side of the part. After consideration, the origin should actually be on the right most side where the dimension 8.78 is currently located.
1. Select the dimension 8.78. Hit "Delete" on the keyboard to delete this dimension.
2. Drag the origin dimension leader to the right most edge.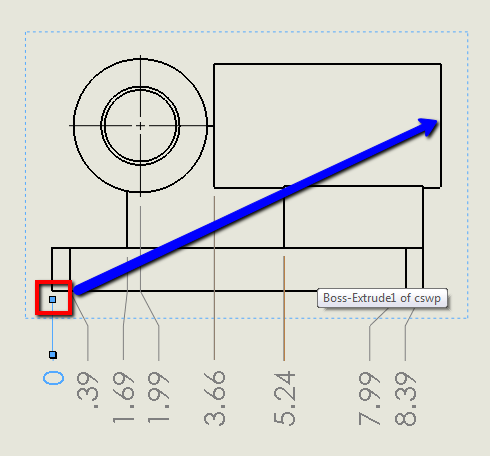 3. A prompt will pop up asking if you want to continue with the change. Click OK.

4. You can add the last ordinate dimension of 8.78 on the left side now by right clicking on the zero ordinate, clicking Add to Ordinate, and then selecting the left most edge.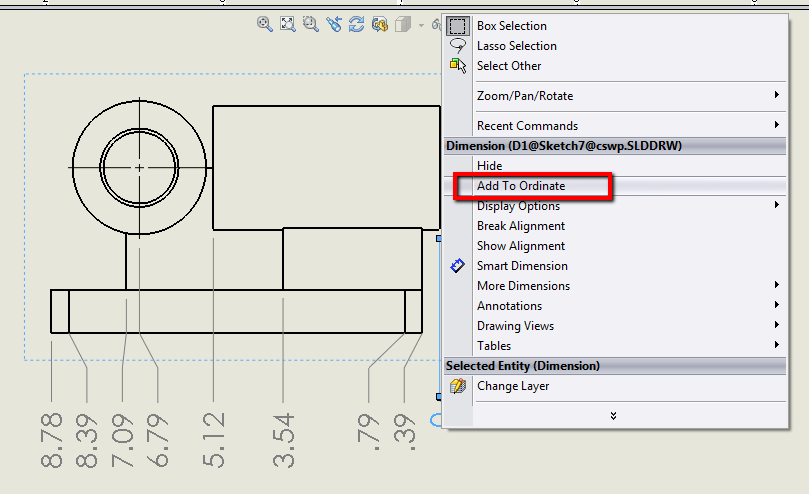 5. You have now successfully changed the origin of ordinate dimensions in a drawing!