This article describes how to save and locate the SOLIDWORKS installation logs, which are created during the install process for each major version and service pack. These logs can be useful in determining the cause of any errors encountered when attempting to install SOLIDWORKS.
Saving the Logs After an Installation Error
If an error is encountered during the installation or upgrade of SOLIDWORKS, the Installation Manager will allow you to save the log files for troubleshooting purposes. As shown in the example error window below, this can be done by selecting "Save Logs for Support".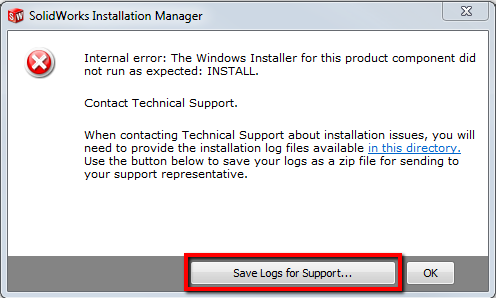 This option will allow you to save a file named "IM_Logs.zip" to any desired location. This file can then be sent to support@hawkridgesys.com for further review.
If this prompt does not appear when an error is encountered, or if the log files were not saved using this method, they can be manually found and saved by following the steps in the next section.
Manually Locating and Sending the Install Log Files 
The installation logs that are automatically created each time a new version of SOLIDWORKS is installed can be located and saved by following the steps below.
1. Access the Windows Search field by clicking on the Windows 7 Start Button or the Windows 8 Search Icon.
2. Type in "%appdata%" without the quotation marks, and click on the folder named "Roaming" that appears as a result.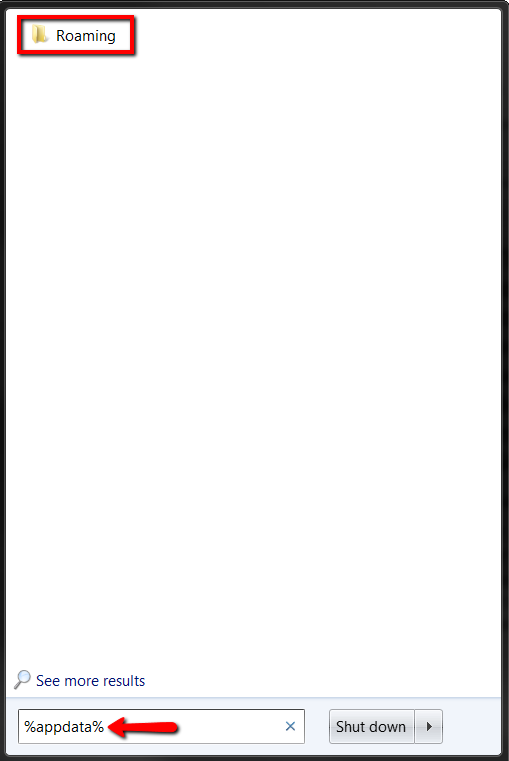 3. Starting from the "Roaming" folder, navigate to \SOLIDWORKS\Installation Logs.
4. Find the folder that corresponds to the version that was installing when the error was encountered (e.g. 2015 SP2.1).
5. Right click on the folder > Select "Send to" > Select "Compressed (zipped) folder". You will then be prompted to name the newly created zip file.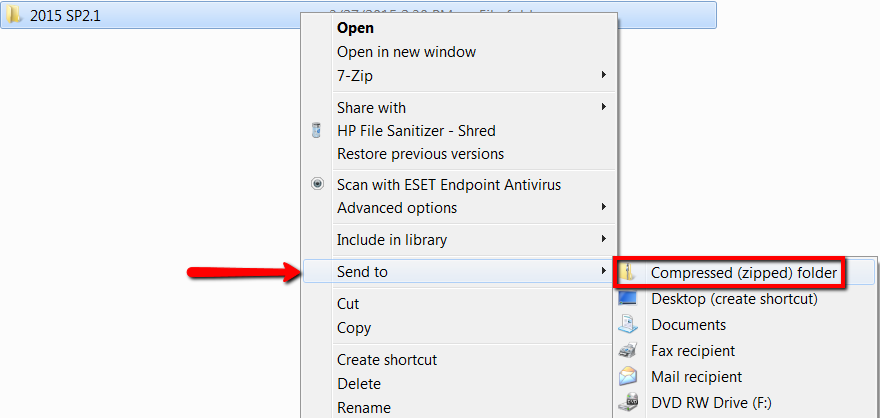 Once this log file archive has been created, it can be sent to support@hawkridgesys.com, or retrieved by a Technical Support Representative for further review.