People often customize the default toolbox to be more efficient and meet their needs. The toolbox has data for the hole wizard holes and fasteners, but also contains the information for Cosmetic Threads. That being said, customizing it is not as clear. This article was written to clarify the process of adding custom cosmetic threads to your toolbox with a few personal notes along the way.
Steps
For the example images, I am adding a 1-1/16"-12 Thread copying the ANSI Inch standard.
1) Open Toolbox Settings Wizard
2) Go to the '1. Hole Wizard'
3) Copy a standard you would like to add a custom size to - I've tested customizing the default ANSI standard, it does not work​ well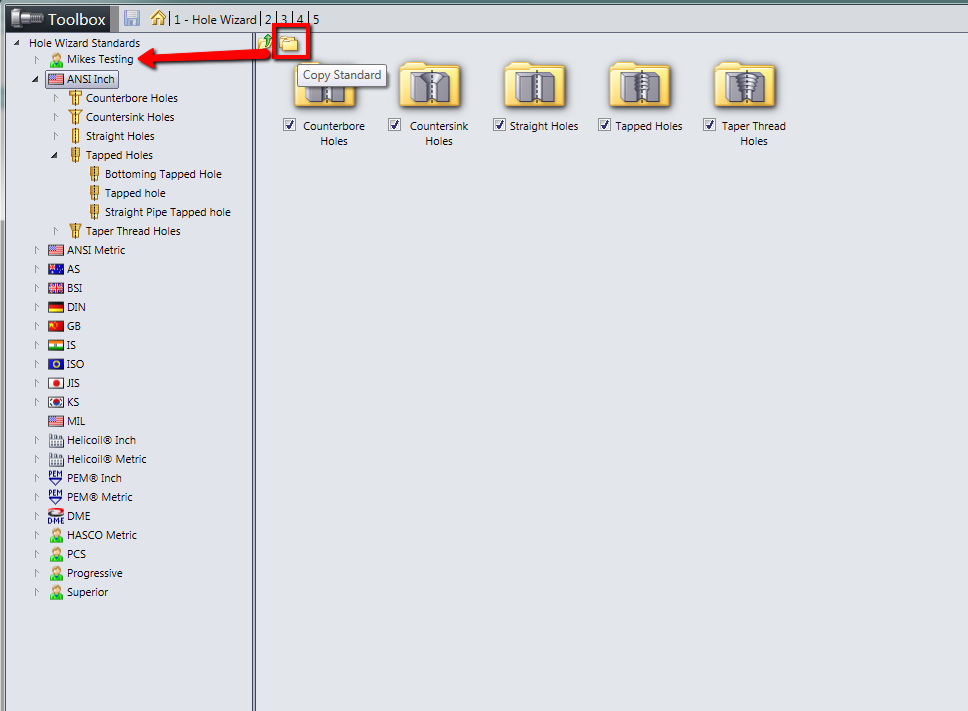 4) Navigate to the custom hole type, in my case Tapped Holes > Tapped Hole, then hit the "Add new size" button and insert the size of your choosing. Personally, I find it easier to just add '1' to all the fields, then edit them after. The "Size" column needs to be in the format "Size-Pitch" so for this example 1-1/16-12, I found it sometimes wouldn't accept that syntax at first hence the edit after.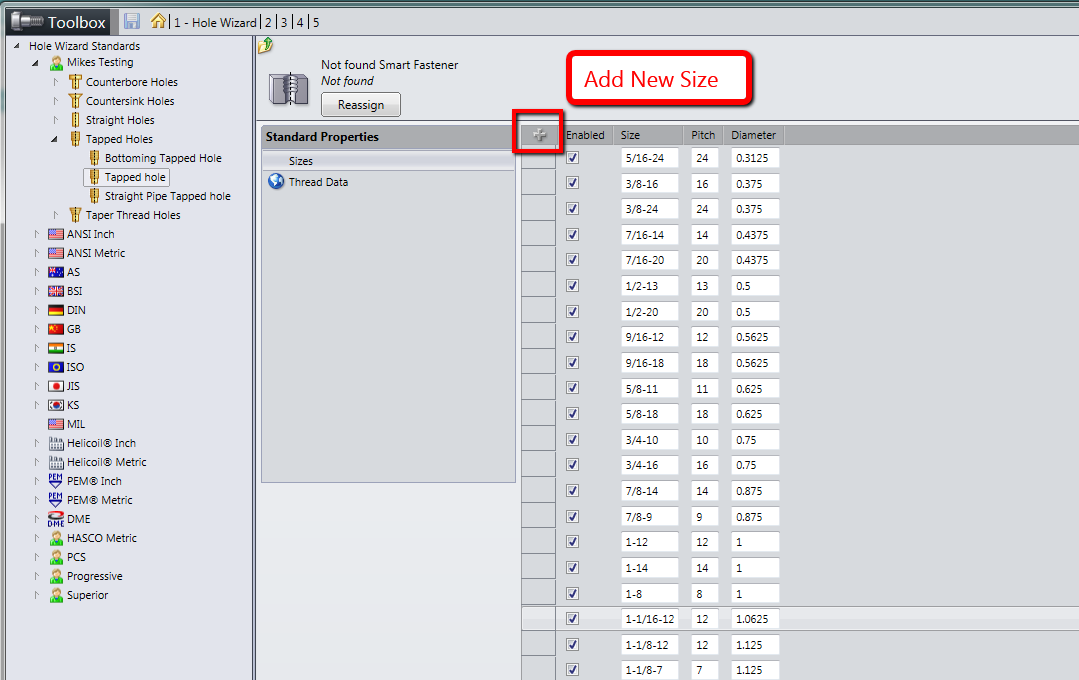 5) Repeat the steps for the Thread Data standard properties. The property for column "full_size" needs to be the same as the "Size" column from step 4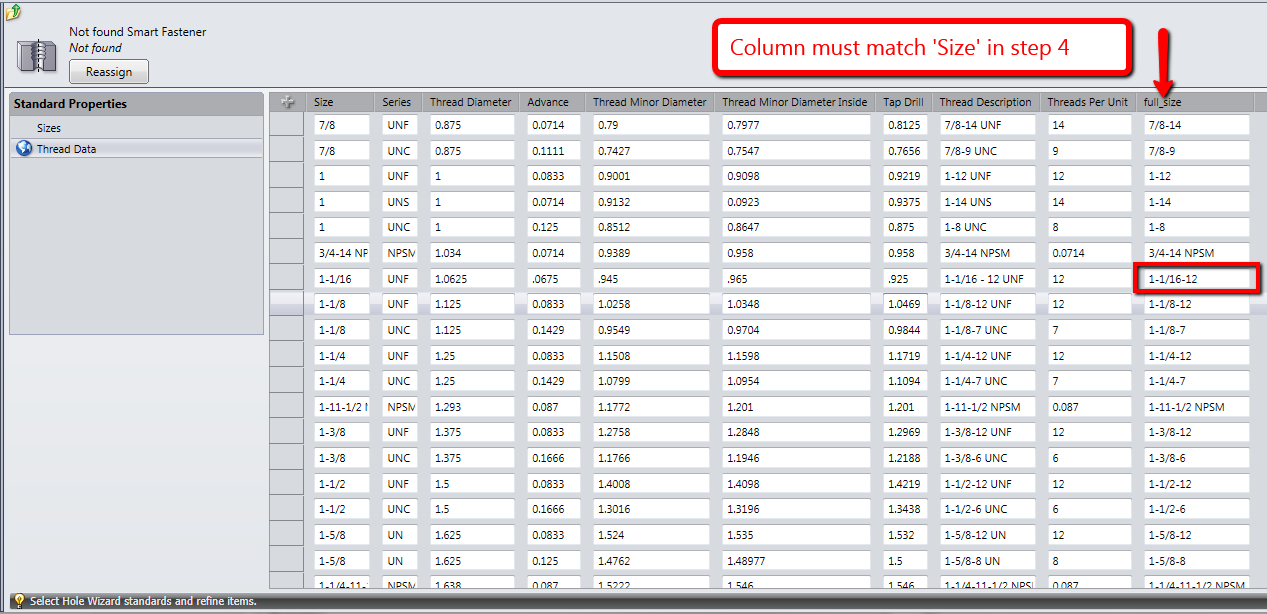 6) Save the settings, then your new size should be accessible in the hole wizard and as a cosmetic thread option. Make sure to select your custom standard.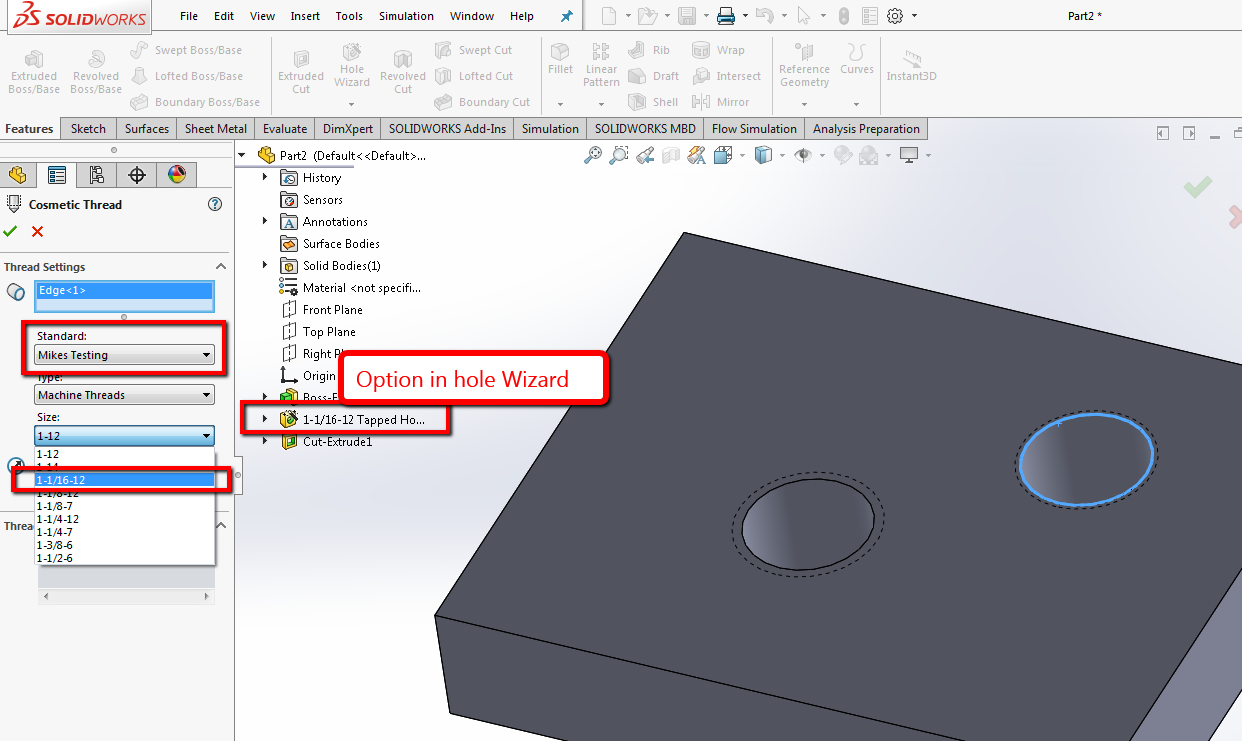 Contact Us
For further technical support please contact Hawk Ridge Systems at 877.266.4469 for the U.S. or 866.587.6803 for Canada.