This article discusses how to create configurations in SOLIDWORKS Visualize and explores their abilities and applications.
Configurations within SOLIDWORKS Visualize can be very helpful if you wish to have different variations of model appearance and scene within one project. Note that 'configuration' here refers to 'display' configurations and only applies to variations of appearance, visibility state, and scene, whereas model configurations are not supported in current Visualize versions.
Let's take a look at the Configuration Tools. It is located on the left side of the main toolbar and shows that "Base Configuration" is set as a default.

When expanding the Configuration Tools, you see the following options: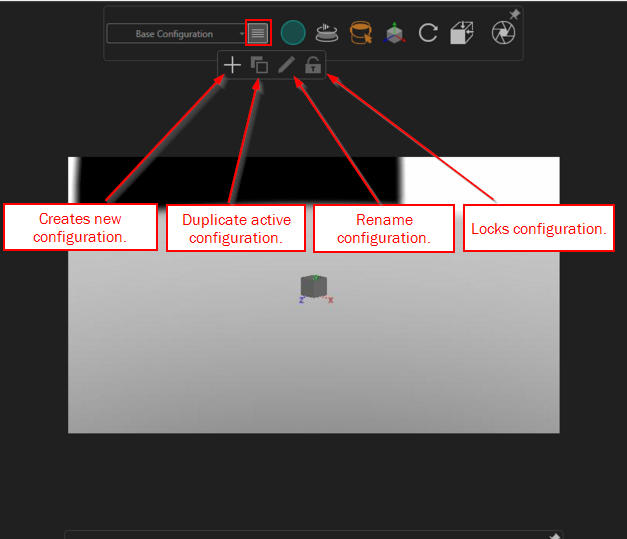 CAUTION: If you duplicate a configuration, be sure to apply a new appearance or copy/paste an existing one. If you change the settings (i.e. color) of an appearance of the original configuration in the new configuration, you will see the change applied on any configuration that shares this appearance. The same concept applies to scenes and environments.
Changing the appearance originally applied in the previous configuration will override appearance for both new and previous configuration.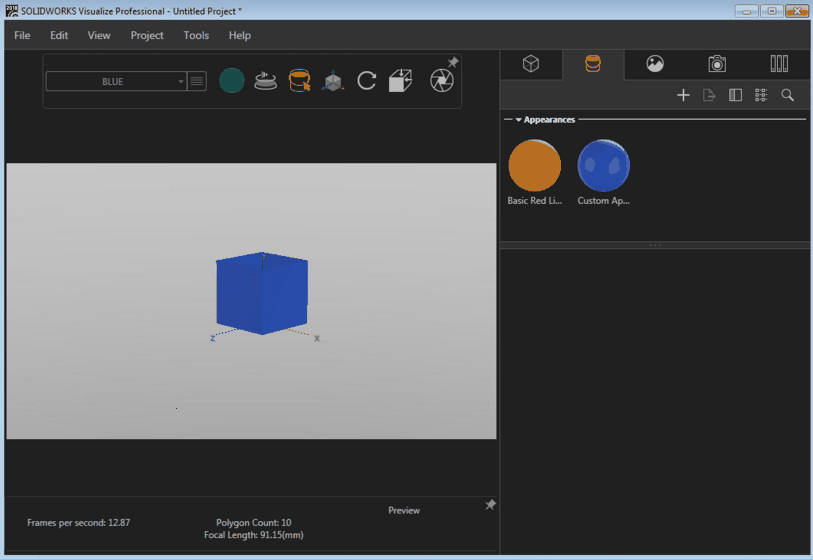 A better approach would be to copy the existing appearance or scene or insert a new appearance which you can apply to the model. The changes in the new configuration will not affect the previous configuration.
If you have any questions about configurations in Visualize, please contact Hawk Ridge Systems Technical Support at support@hawkridgesys.com, 877-266-4469 (US), or 866-587-6803 (CAN).