CAMWorks network licensing allows for setting a static port number for the lmgrd.exe component of the license. This is typically established when requesting the CAMWorks network license file, otherwise it defaults to 27000.
Additionally, the port assignment for the component, teksoft.exe is dynamic. Therefore it is not part of the license request process.
There are instances when the customer requests/requires that the teksoft.exe component has a specific/static port number assigned. This can be accomplished by editing the CAMWorks license file (.lic).
1. Edit the CAMWorks license file (.lic) using a text editor, such as Notepad.
2. Insert a new line after the line labeled SERVER.
3. Enter the following text with the desired static port number - VENDOR teksoft port=#####
4. Add this line of text to each module block of the license file.
5. Save the edited license file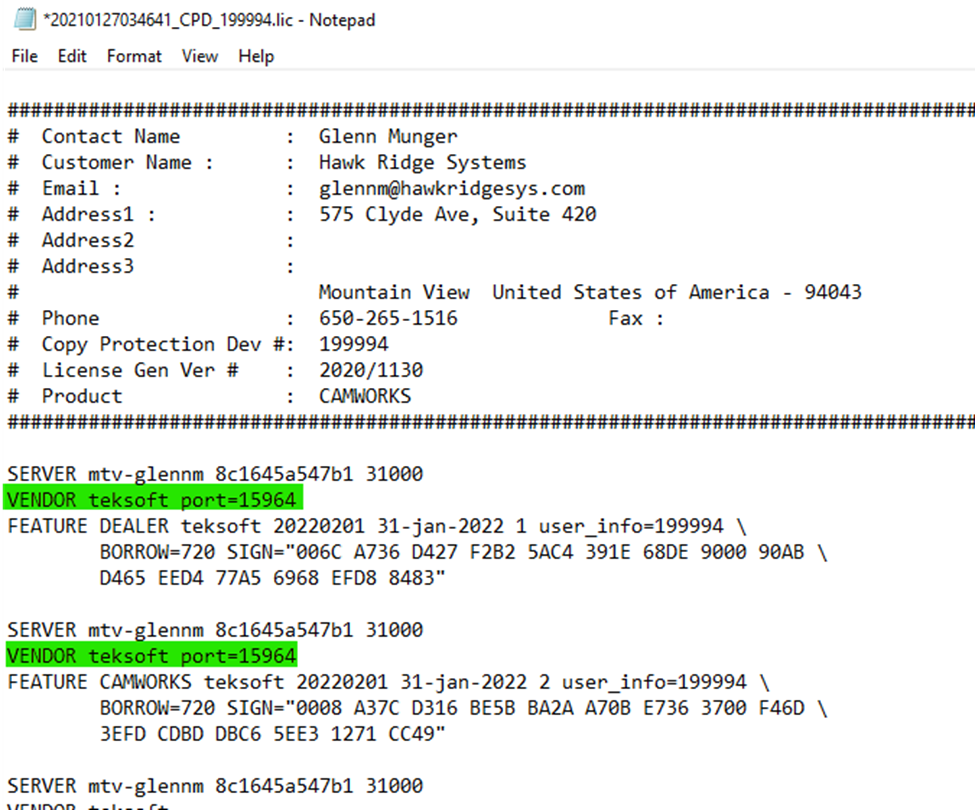 To apply the modified license to the CW License Manager, the license Service must be Stopped and then Removed using the controls available in the CW License Manager.
Close and re-open the CW License Manager (Run As Administrator) to allow setting up the Server Settings tab.