In some scenarios a company's network security rules will prevent client machines from successfully pulling licenses from the CAMworks License Manager on the server machine. The following exceptions may need to be added. This article reviews what exceptions are required and how to add them.
NOTE: Some exceptions may already be present as a result of the CAMworks installation.
1. On the client machine navigate to the Windows firewall settings.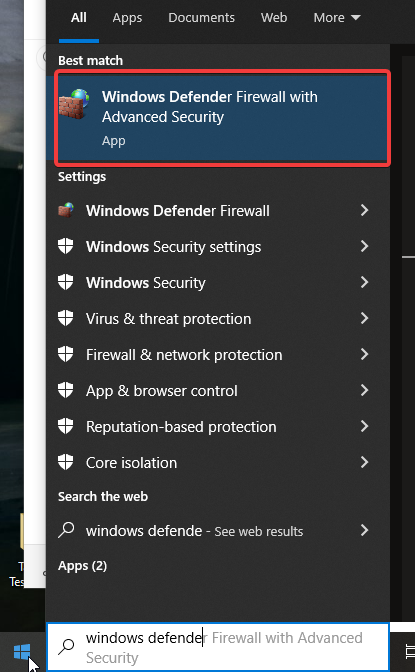 2. Select "Inbound Rules".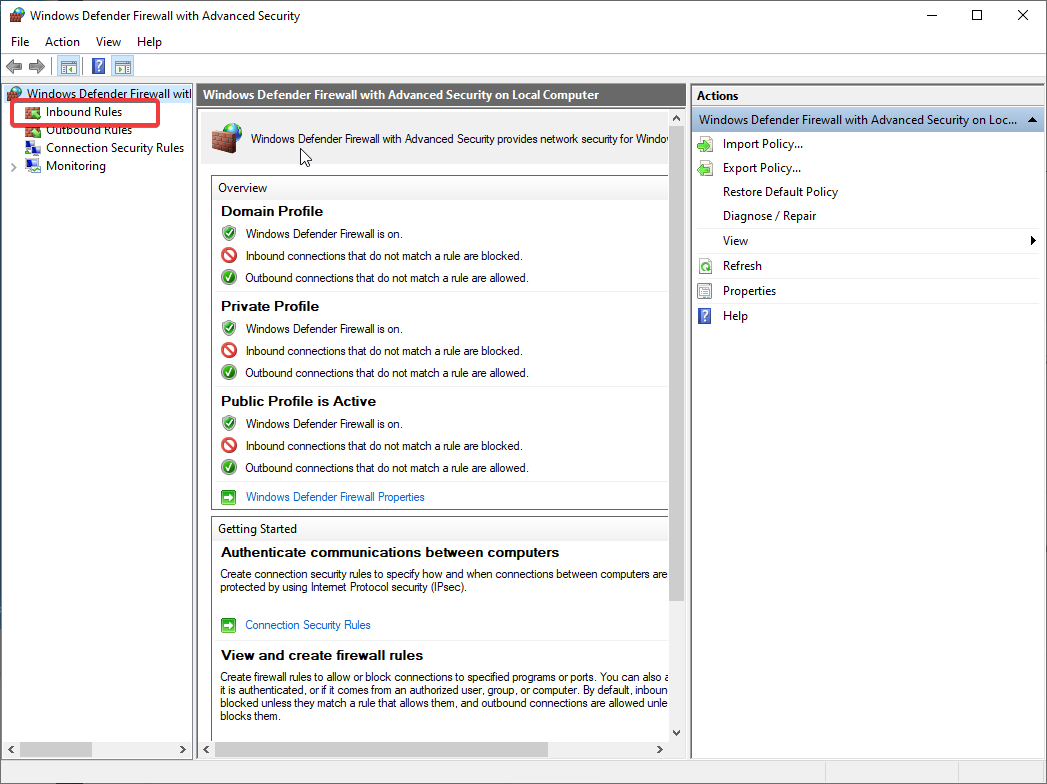 The following exception rules will need to be present in the Inbound Rules category:
C:\CWLicenseManager\LmGrd.exe
C:\CWLicenseManager\teksoft.exe
C:\cwlicensemanager\cwlicensemanager.exe
Adding an Exception
1. Start by selecting the "New Rule" item.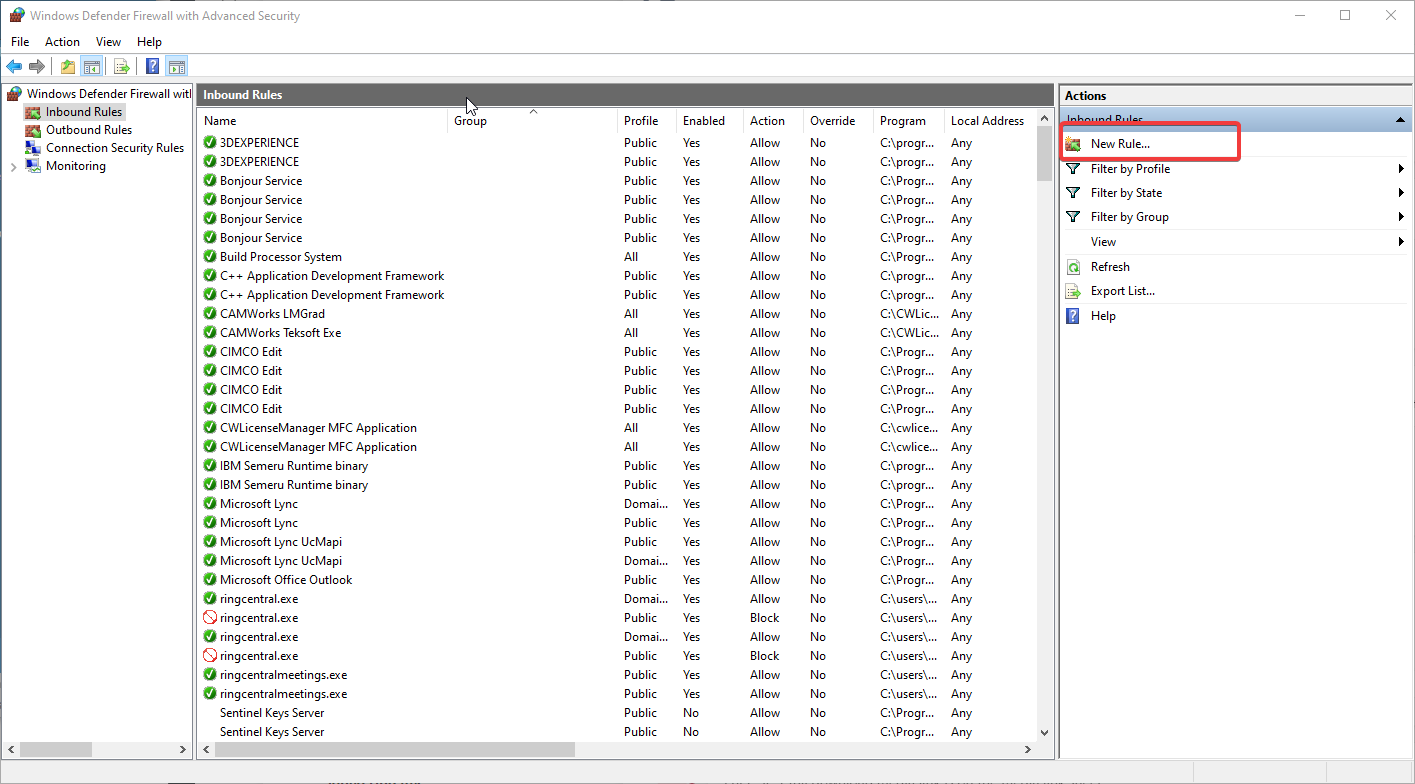 2. Select the "Program" radio button and then "Next."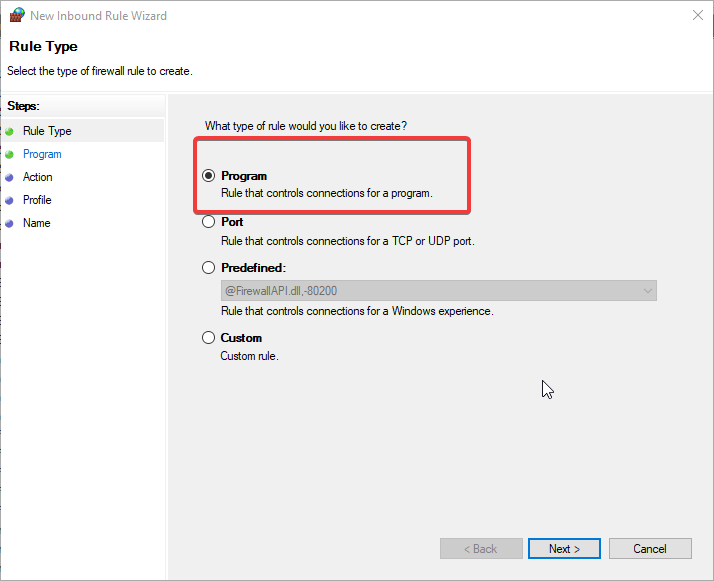 3. Select the "This Program Path" radio button. You can type in the path or use the "Browse" button to manually find the application. Select "Next" after the application is selected.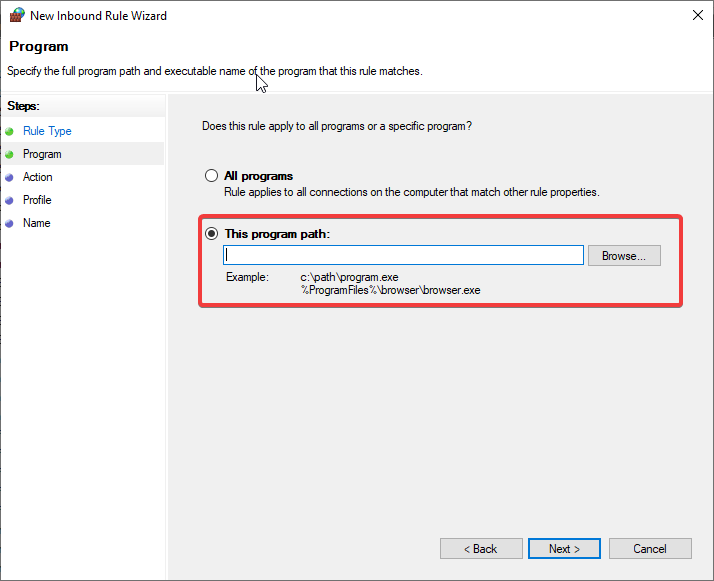 4. Select the "Allow This Connection" radio button and then continue with "Next."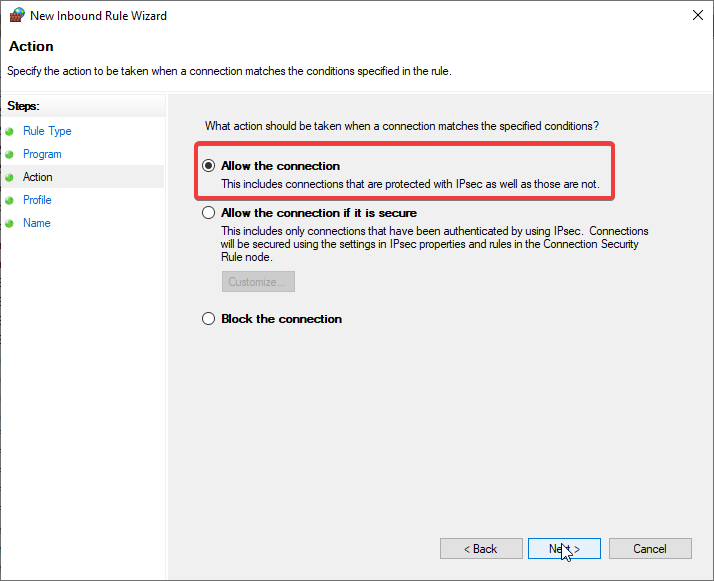 5. Check the boxes that best fit your company profile.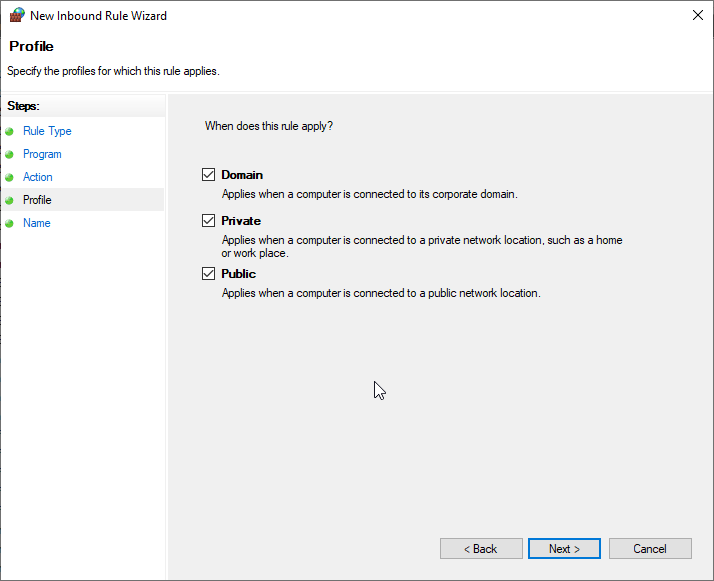 6. Lastly, give a name to the rule so it's easy to identify and select "Finish"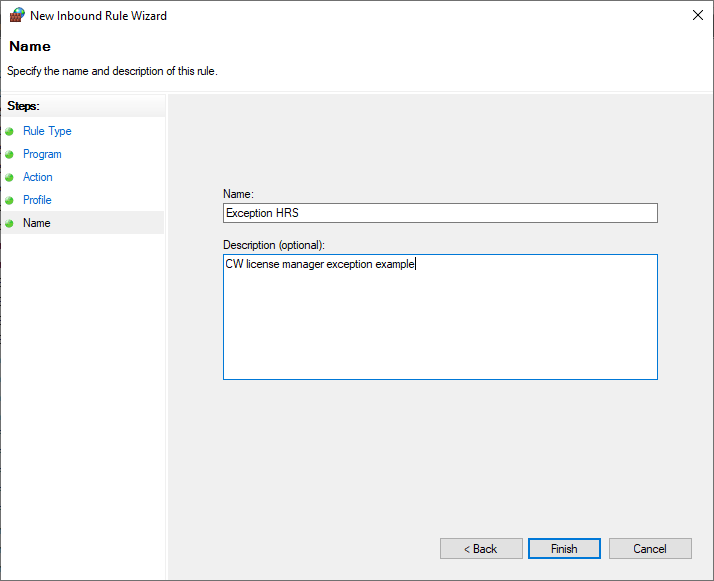 The client machine should now be able to connect to the server machine and pull an available license from the CAMworks License manager.
For further assistance, please contact our HawkSupport team at 877-266-4469(US) or 866-587-6803(Canada) and support@hawkridgesys.com.