This article will walk through the DriveWorks Solo installation. If you are doing a service pack upgrade, backup and uninstall the previous service pack before installing the new one.
Installing DriveWorks Solo
1. Download DriveWorks Solo from https://hub.driveworks.co.uk/software/driveworks-solo/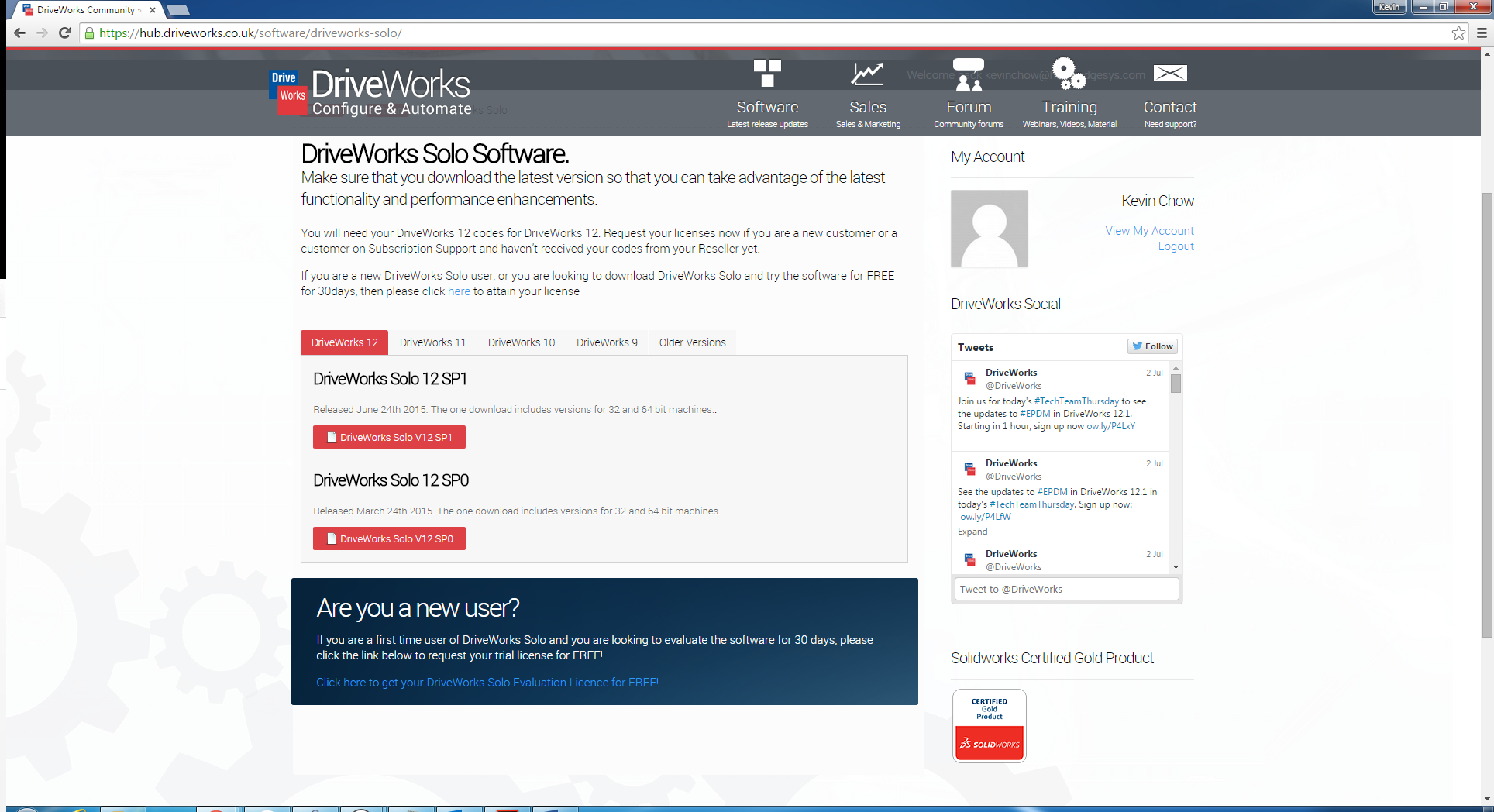 2. Run the downloaded program to launch the Installation Wizard.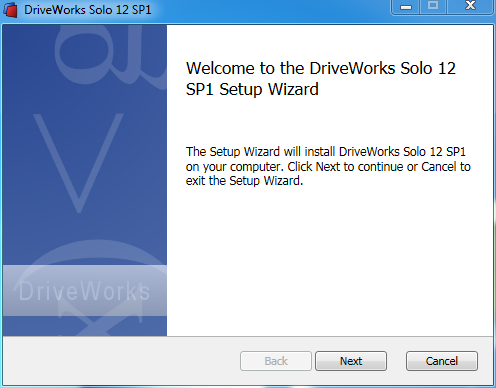 3. Accept the End-User License Agreement.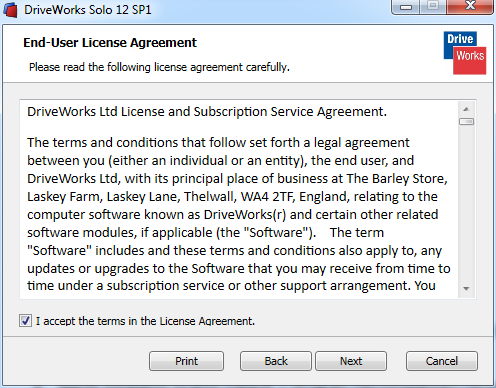 4. Specify the installation path. The installation location can be changed by clicking "Browse"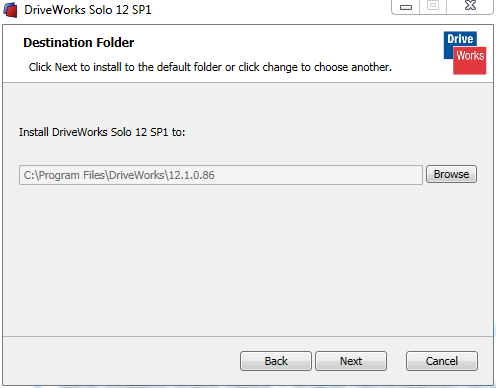 5. Click "Install" to start the installation.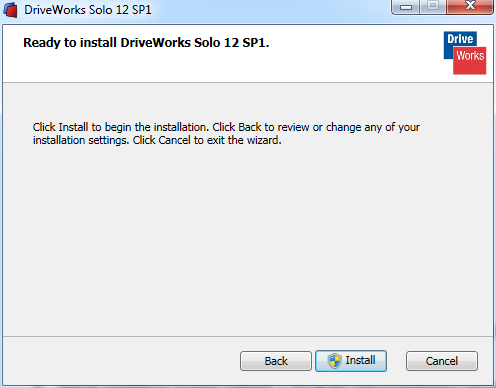 6. DriveWorks Solo will then be installed.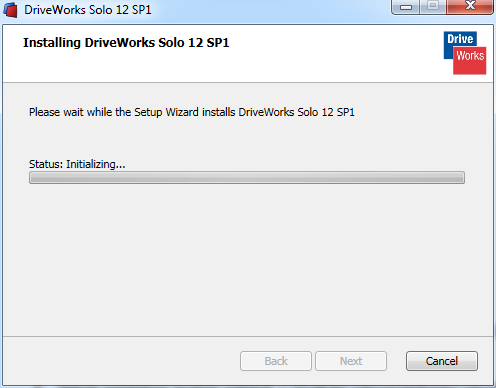 7. Once DriveWorks Solo is finished installing, the following screen will be shown.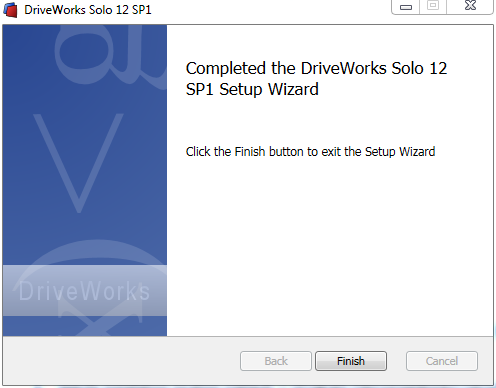 Uninstalling DriveWorks Solo
1. Go to Start->Control Panel->Programs->Programs and Features to display a list of installed programs.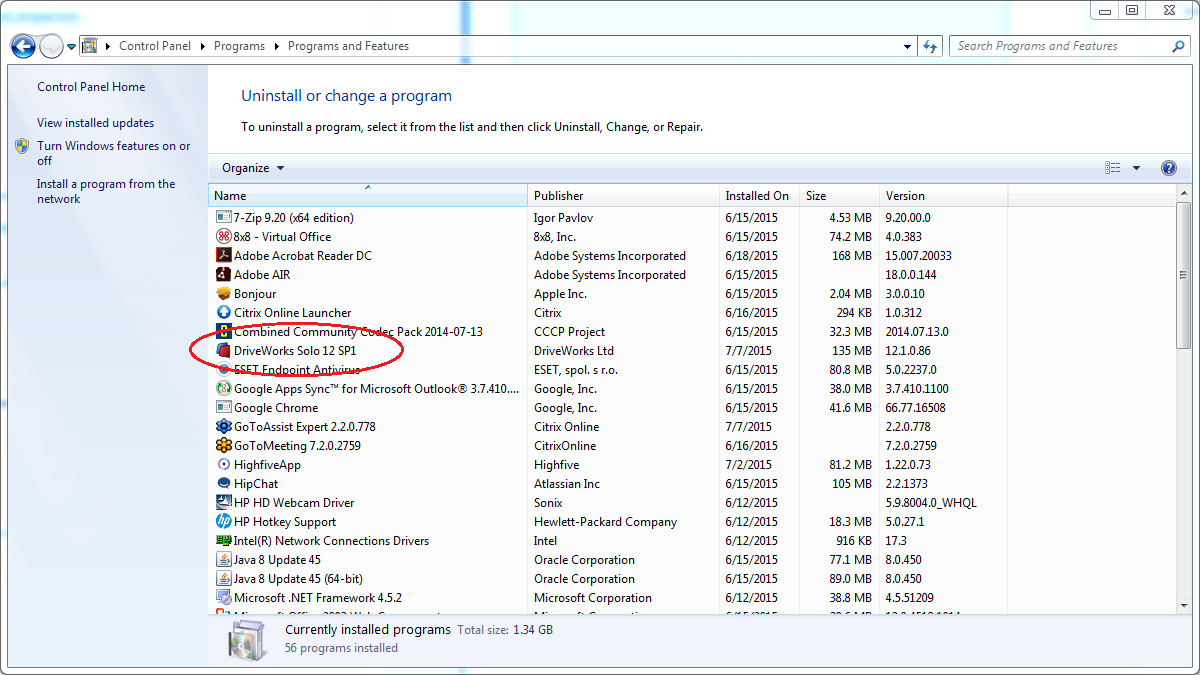 2. Right-click on DriveWorks Solo and click on "Uninstall" to remove DriveWorks.
For further assistance, please contact our HawkSupport team at 877-266-4469(US) or 866-587-6803(Canada) and support@hawkridgesys.com.