This article discusses how to add more material to the Stock Material list found in the image below.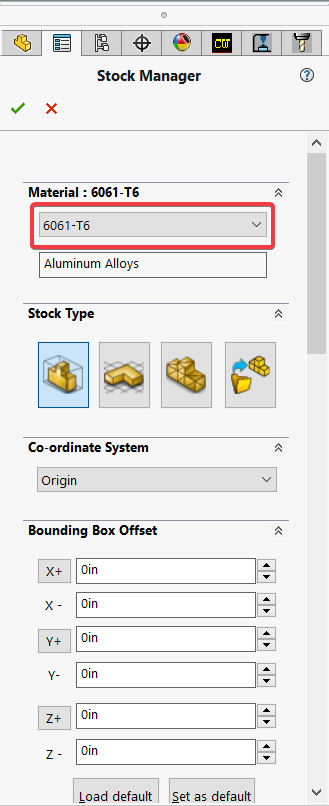 To add already existing material to the Material list:
Open CAMWorks Technology Database.
Go to "Feeds/Speeds"




Select "Feed/Speed Editor", which opens up the Feeds and Speeds Library.


Under the "Install" tab, check the existing material from the list.


Select the "Install new materials" icon, which looks like a folder with an asterisk sign on it.




In order to display the new materials on the Default Stock Material form and in the Stock Material dialog box in CAMWorks, you must click the "Update Stock Material Data" item under "Feeds/Speeds".