This article discusses how to change the line format for an entire component within a drawing view. You can change the line format for a component by using the Component Line Font tool.


Start by right-clicking the component from the drawing view or the feature manager tree and select Component Line Font.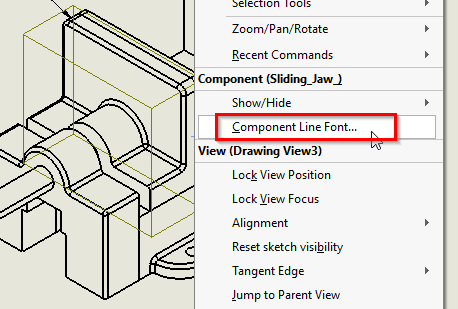 Next deselect Use document defaults and set your custom line style and thickness. Then select OK.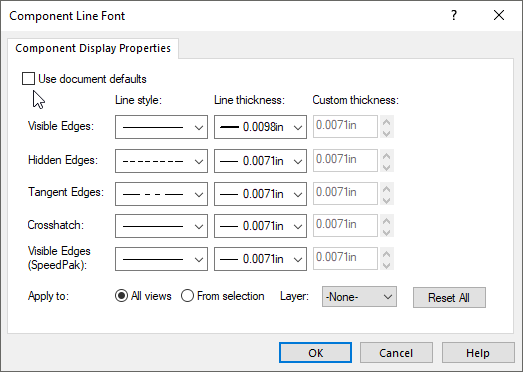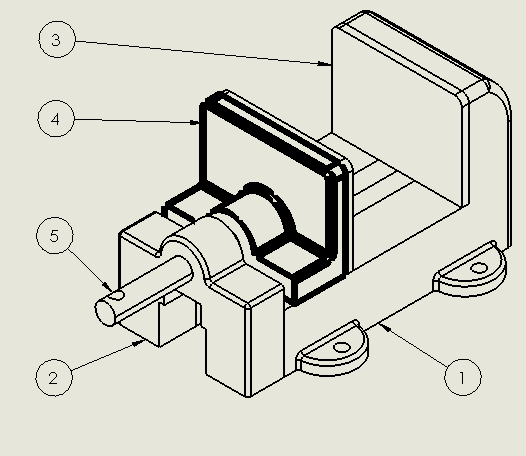 If you have any questions about this article, please feel free to email us at support@hawkridgesys.com, call us at 877.266.4469, or log in and chat from https://hawkridgesys.com/support/technical-support.