If your sub spindle is located directly against your main spindle, you can provide distance by editing your machine, choosing the last tab called chuck and adding the distance in the space provided.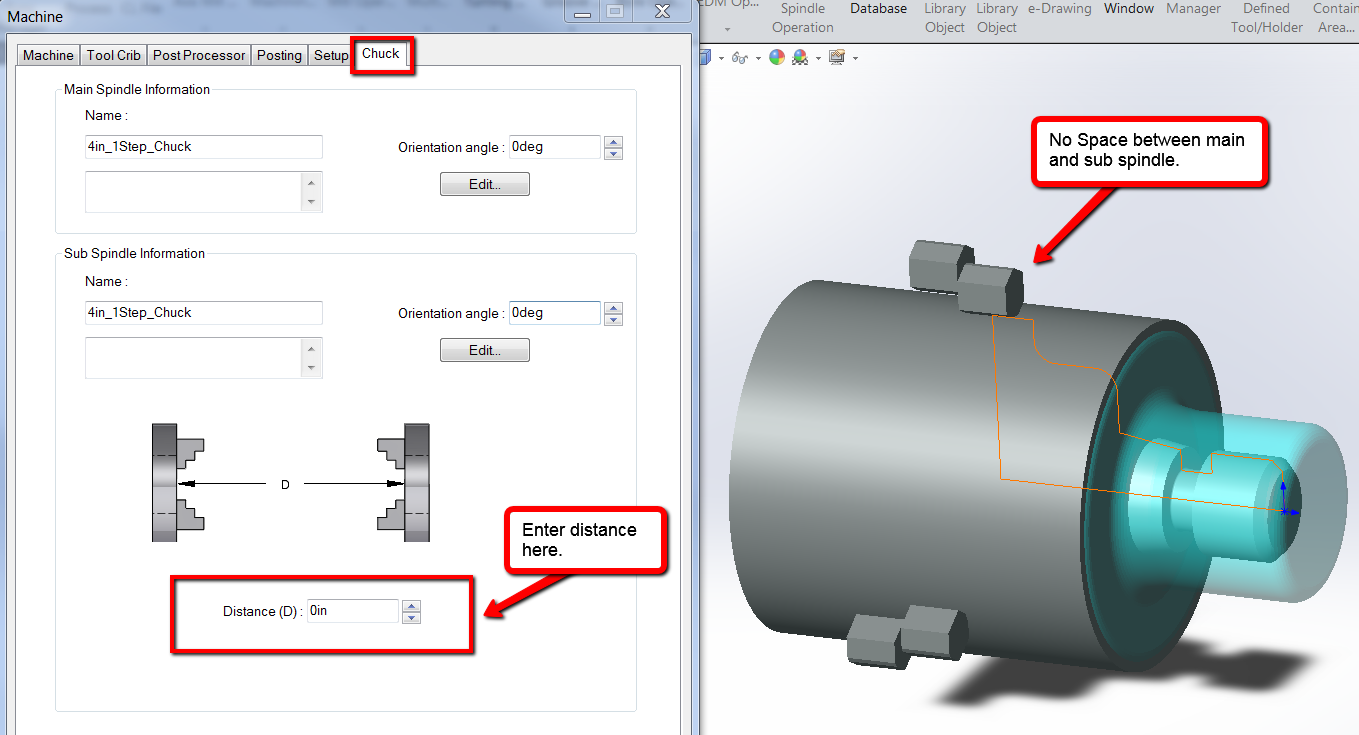 If your chuck looks nothing like the chuck on the screen, you can choose from other sizes and styles. Open your machine settings, choose the chuck tab and choose the edit button for the main and/or sub spindle. The new window will appear on the left which will allow you to choose a new style, or manipulate the sizing.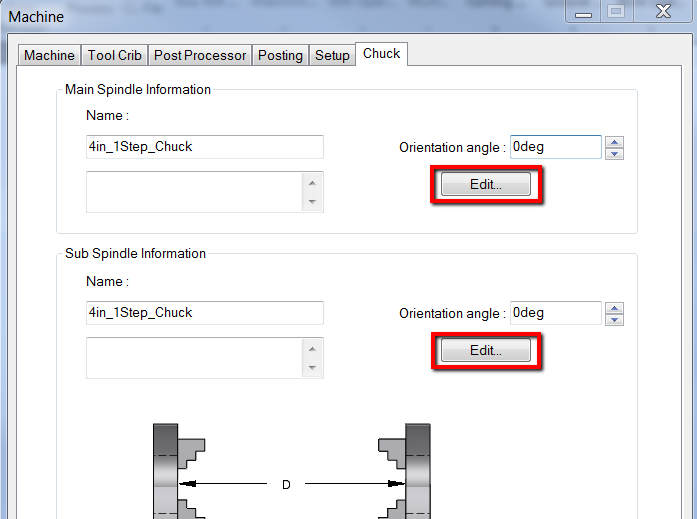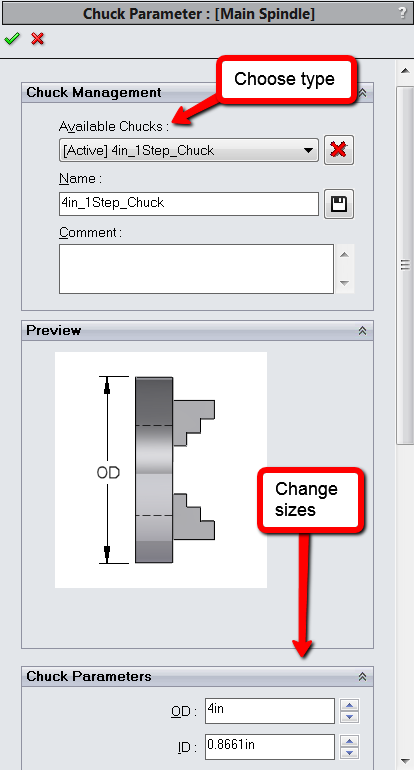 If you are looking to add space between your chuck and your part, or to grab a different area of the part, you can find these settings here:
Right click on the Turn Setup you are looking to change, choose Edit Definition. Select the Chuck Location tab.