The description column for weldment cut list provides the size of weldment components.  However, the description for end caps are blank by default as they don't have a "DESCRIPTION" weldment cut list property associated with them.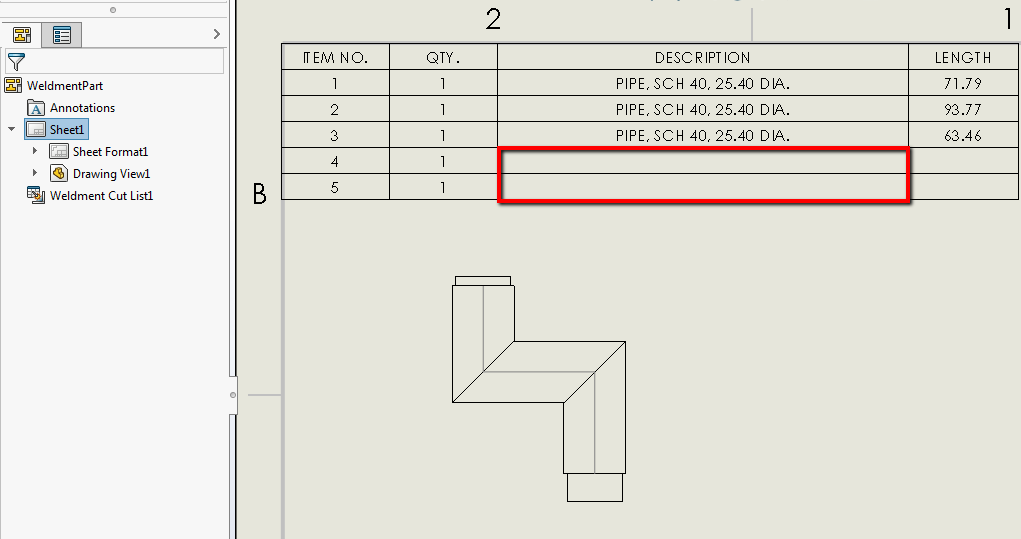 This can be quickly added by opening the weldment part.  Then right clicking on the end cap and selecting "Create Bounding Box".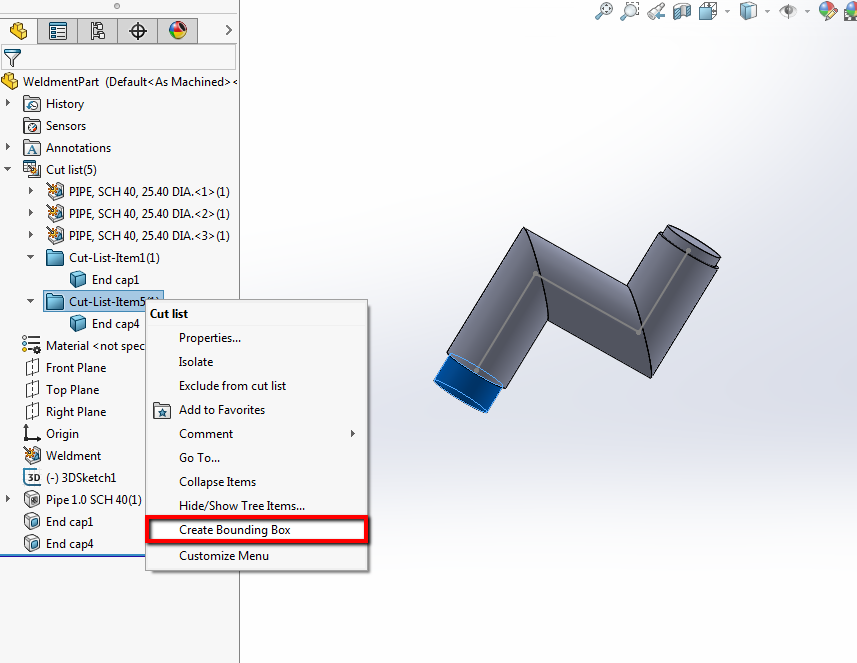 This will create the weldment properties for a bounding box, including an automatically populated description.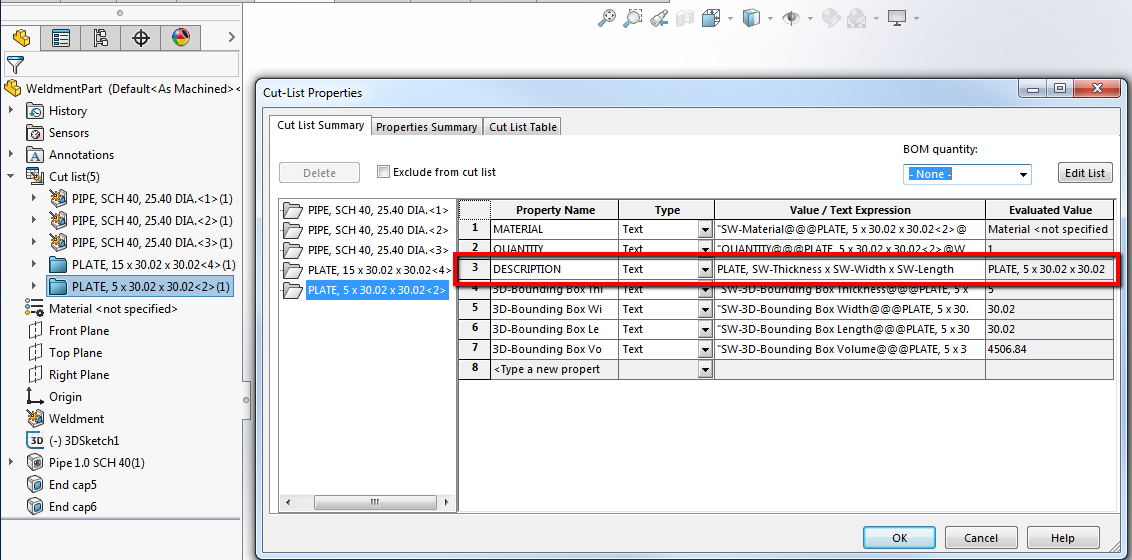 This description will propagate to the drawing weldment cut list.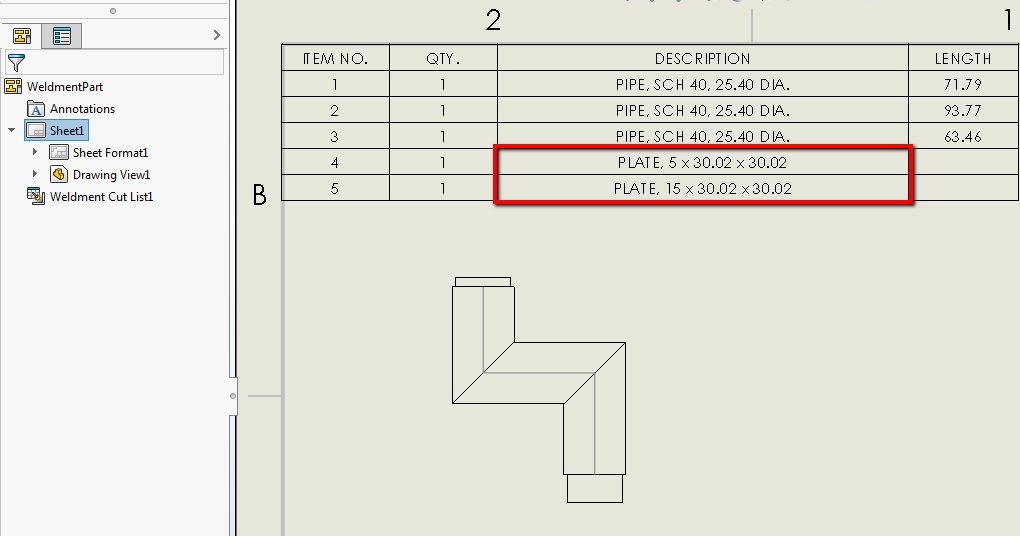 The description can be manually edited from the weldment part as well to update the drawing weldment cut list.