Sometimes, curved edges will look like they are comprised of a lot of line segments but this is usually related to the graphical display of the curved edge. Even though it looks jagged, the actual model will still be a smooth curve. To change the display of curved edges, go to Tools->Options->Document Properties tab->Image Quality and modify the slider for the option "Shaded and draft quality HLR/HLV resolution".
NOTE: Increasing the resolution can have an impact on performance.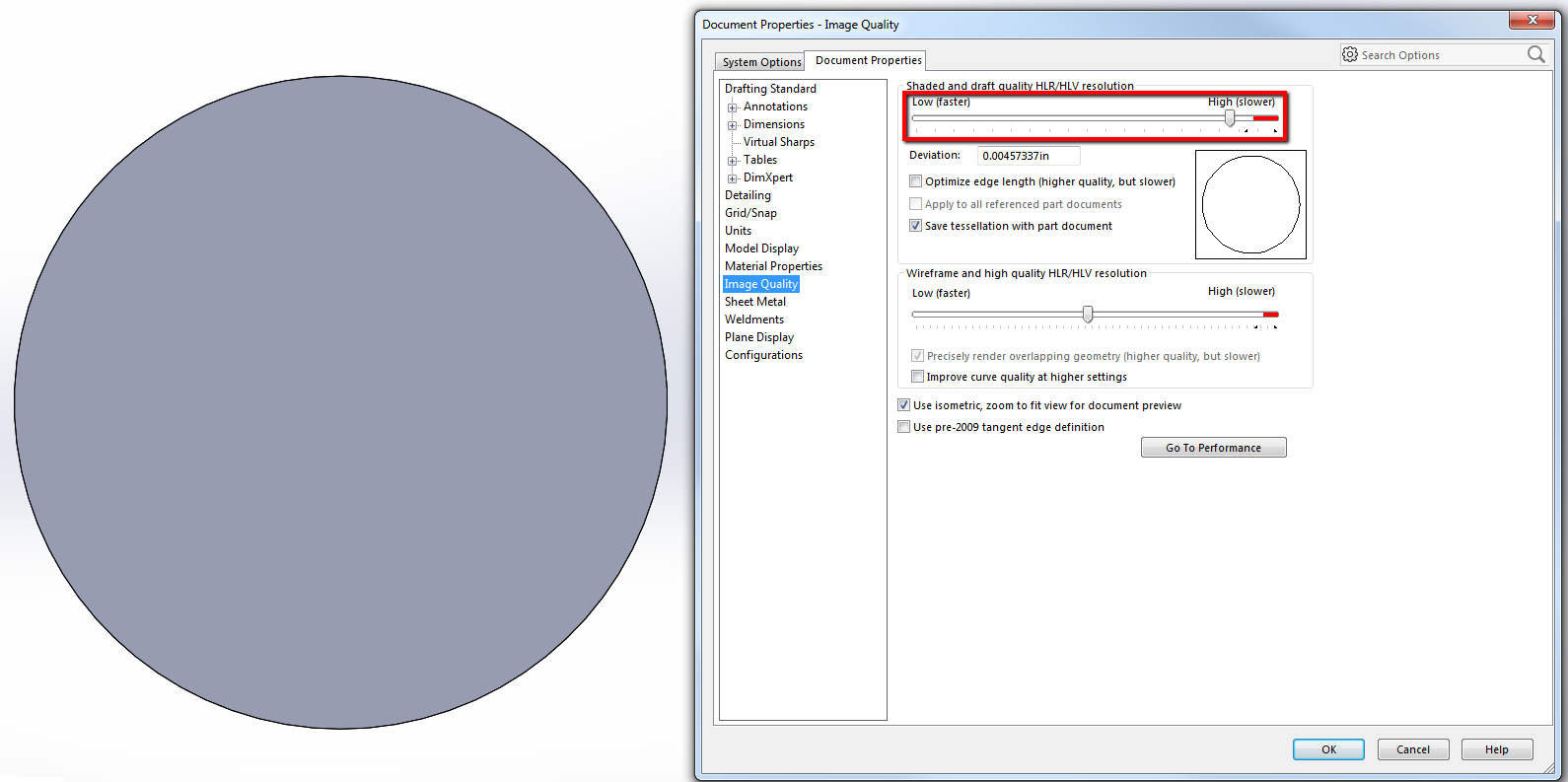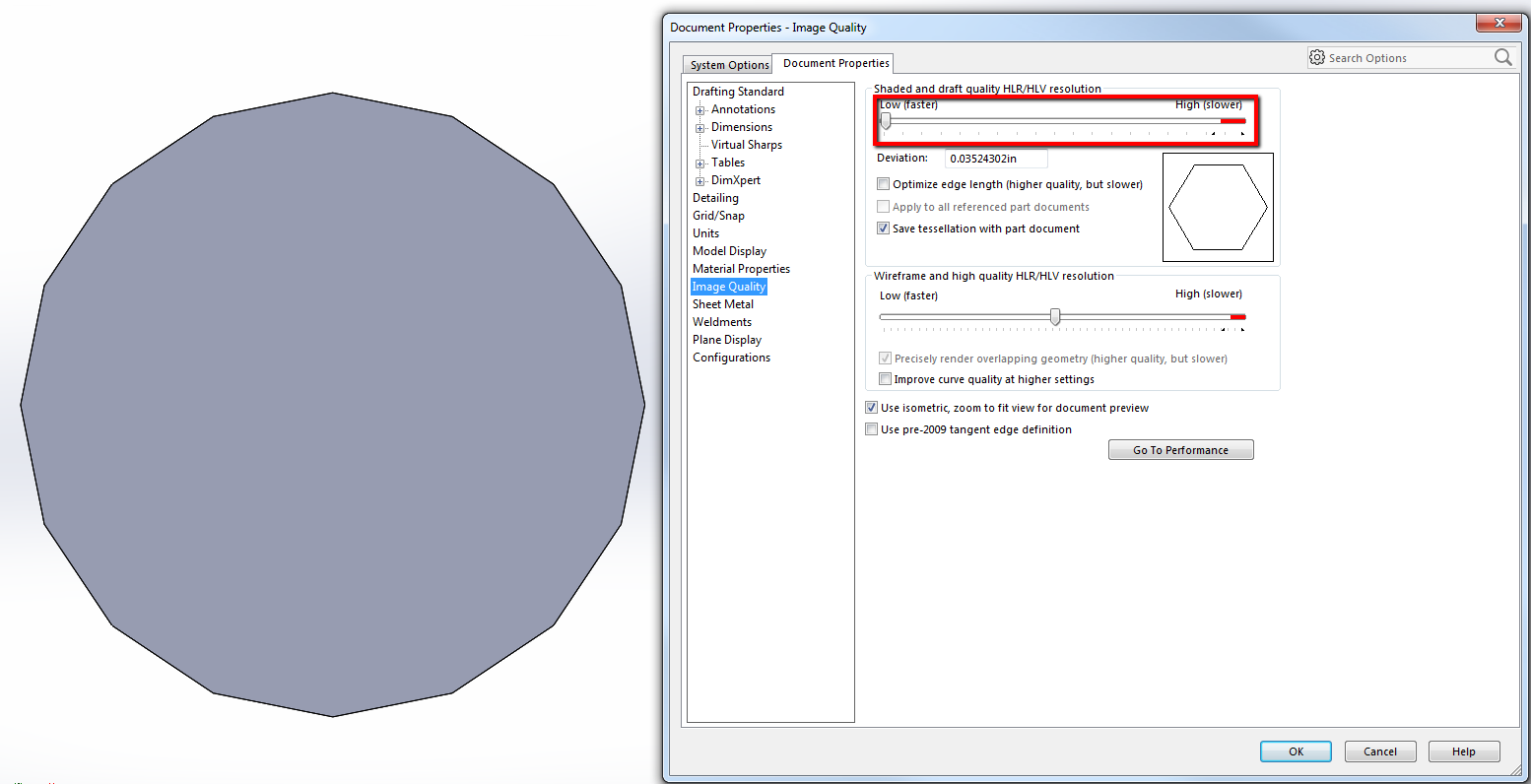 Contact Us
For further assistance, please contact our HawkSupport team at 877-266-4469(US) or 866-587-6803(Canada) and support@hawkridgesys.com.