Starting with SOLIDWORKS 2022 and later, if you purchased a perpetual license of SOLIDWORKS, you must also reactivate the license once a year. A perpetual license never expires but needs to be reactivated every year within 30 days of the anniversary of the previous activation date. SOLIDWORKS should prompt you to reactivate the perpetual license before the required reactivation date, stating SOLIDWORKS licenses will expire in XX days.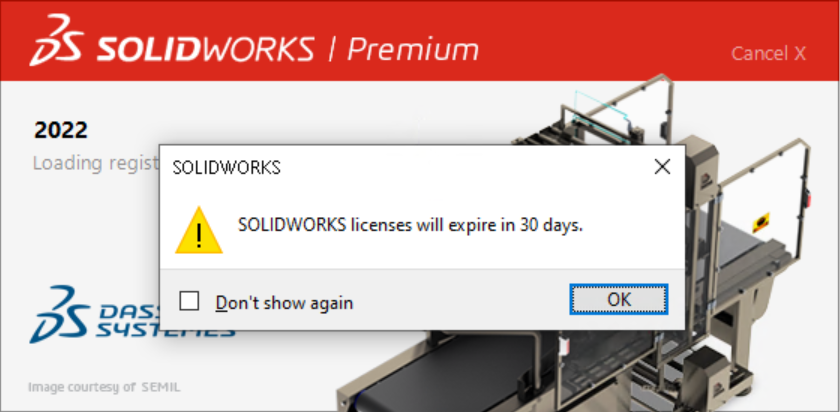 Administrators must be aware of the expiration date to reactivate licenses in time, which can be determined on the confirmation page of the Product Activation Wizard.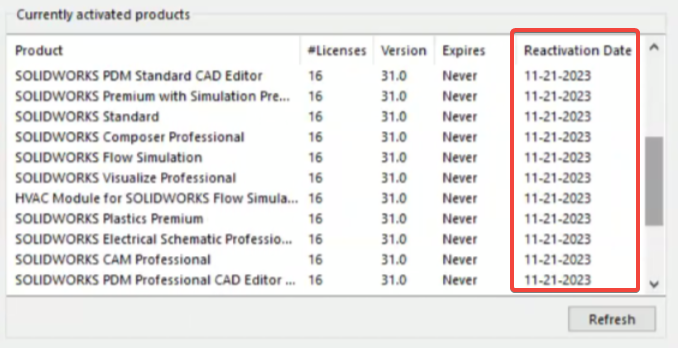 This applies to both Standalone and Network license-based version of SOLIDWORKS Desktop. For network licenses, even if client installations are from an earlier release, servers running SolidNetWork License Manager 2022 and beyond will require reactivation once a year.
Licenses NOT considered perpetual, and therefore should be unaffected by this change, are Term-based and Entreprenurial licenses.
Please refer to the links below for steps on completing the reactivation process: