This article describes how to use another text editor to edit your code after post processing toolpath.
Both SOLIDWORKS CAM and CAMWorks comes with the NC Editor. Typically, to have the NC Editor automatically open your code after the Post Process step, simply click on the checkbox to Open G-Code file in [CAMWorks NC Editor]. Then, after the code has been processed, the editor should pop up and have it open.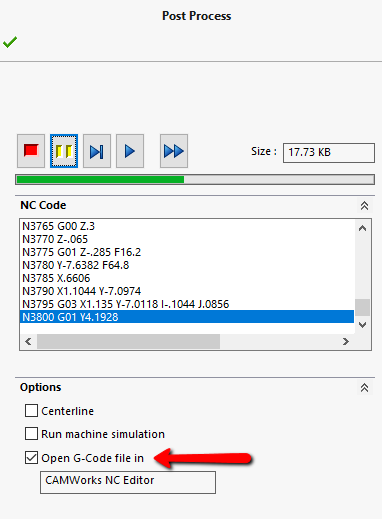 However, if you have a preference for another text editor, such as Predator Editor or Notepad, open CAMWorks Options under Tools > CAMWorks > Options (or Tools > SOLIDWORKS CAM > Options), click into the File Locations tab and use the Browse [...] button to point to the executable of the text editor. Additionally, ensure Open G-code file in the following application is enabled.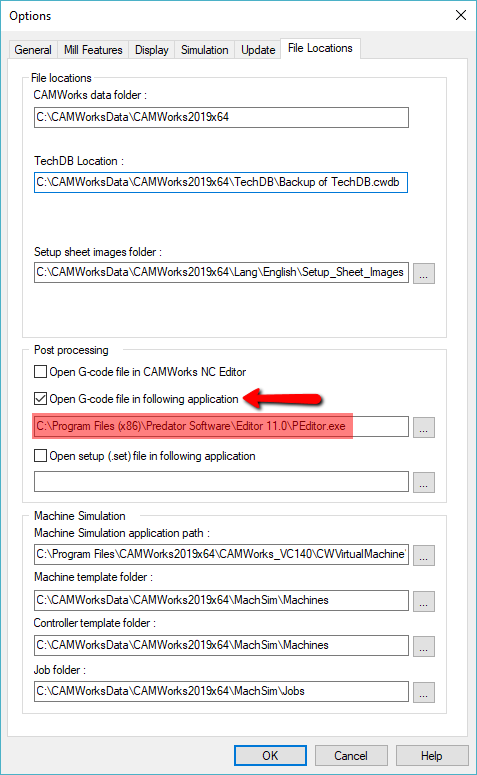 Now, to use the designated editor, uncheck Open G-code file in [CAMWorks NC Editor] from the Post Process manager, process the code, and click the green checkmark. The editor should automatically open with the code.