This article describes how you can directly export search results in your Vault View. This feature was first released in PDM 2018. Prior to PDM 2018, you had to go to the Search Tool in the Vault View to export results.
Once you click on Open Search Result, the result will instantly open in Microsoft Excel Document as illustrated below.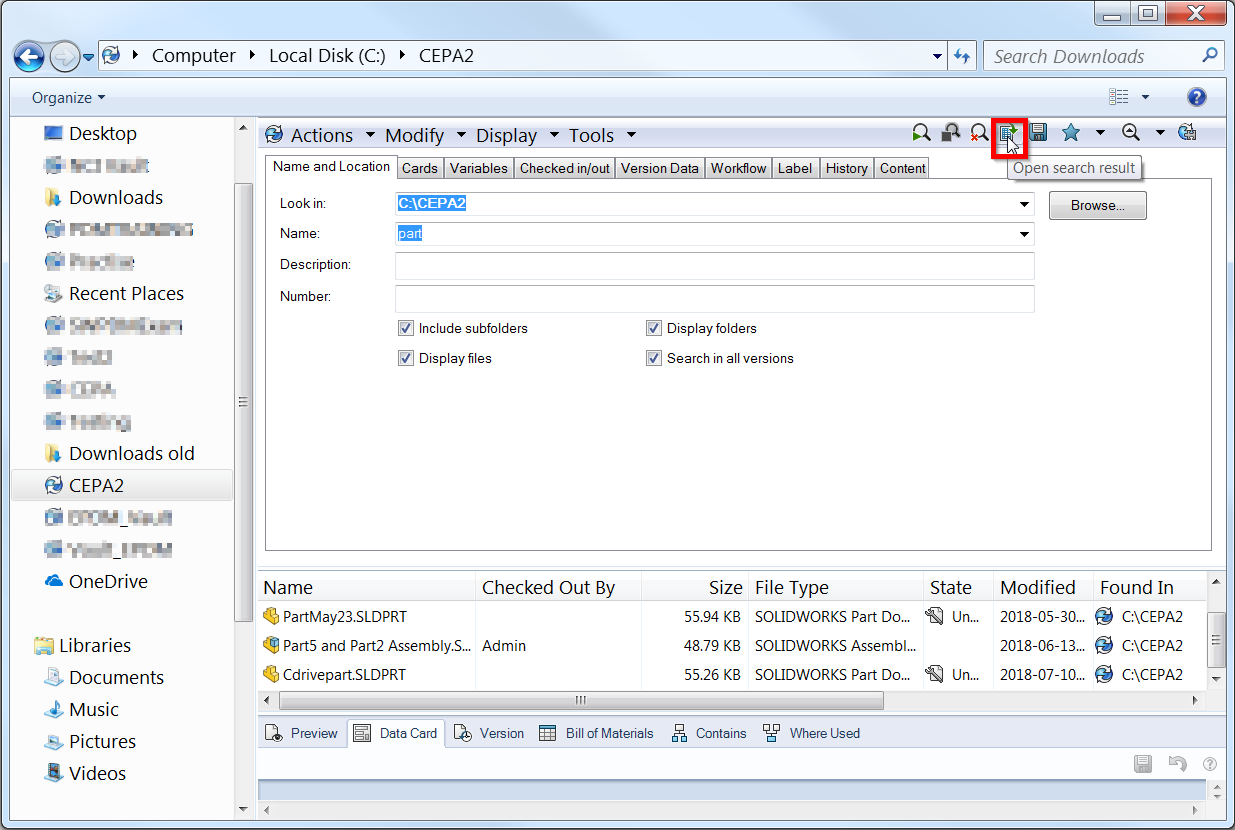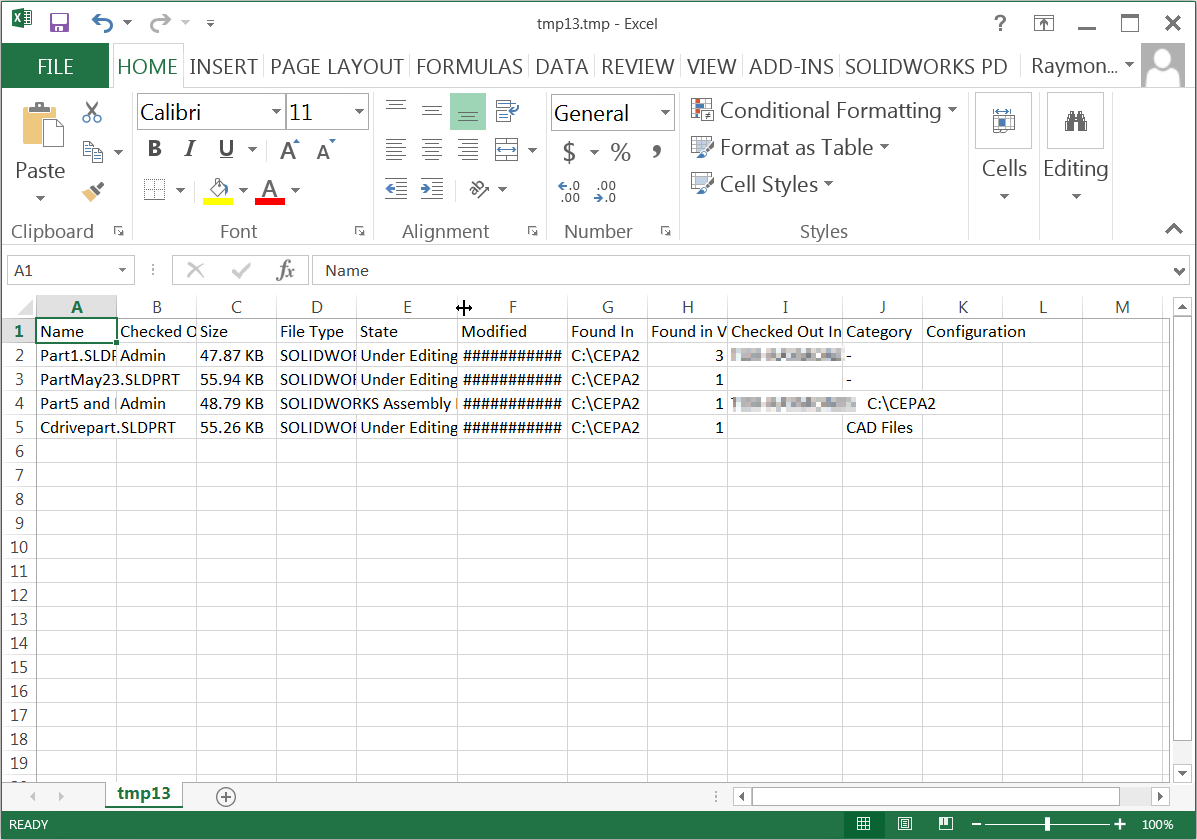 Clicking on Export Search Result, the icon immediately to the right of 'Open Search Result', will launch a dialog to save the SOLIDWORKS PDM export search result to a .csv file. You will be able to conveniently import this file to a spreadsheet.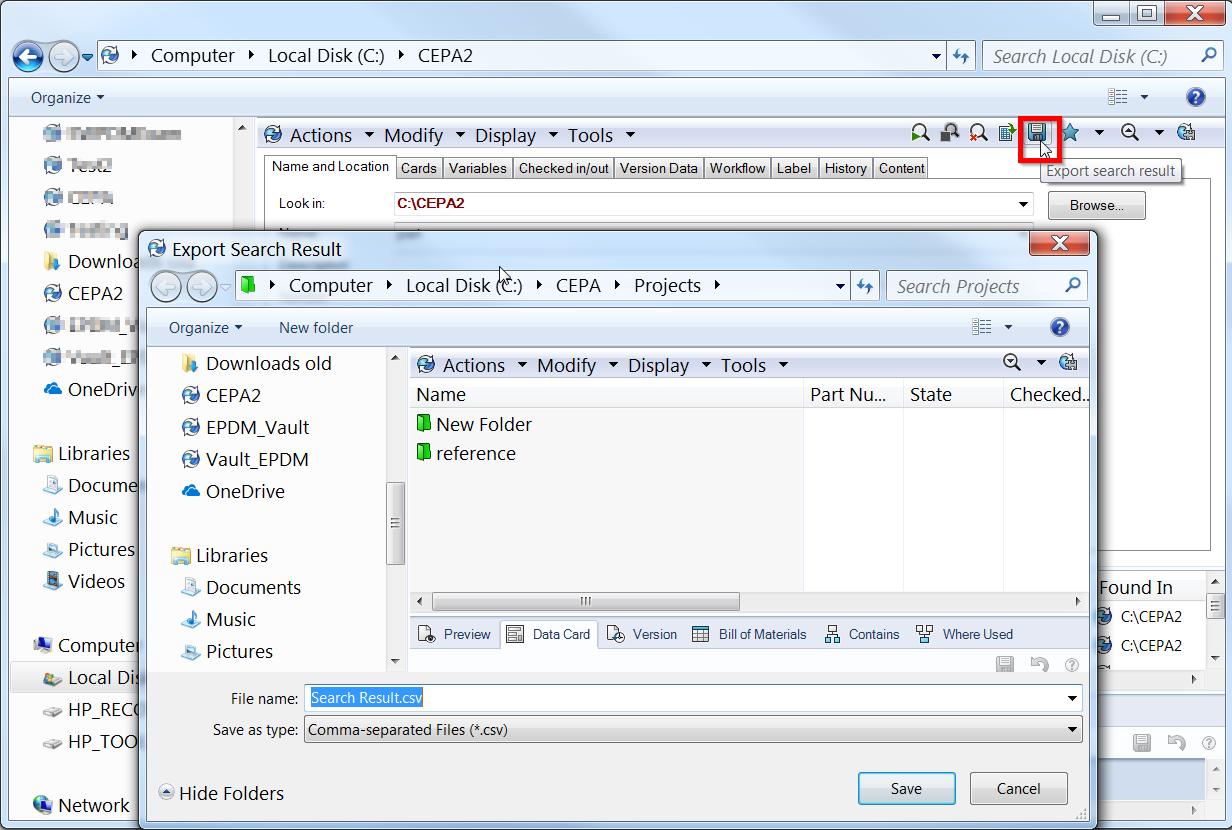 If you are not able to perform these steps or you have any questions, please contact Hawk Ridge Systems at support@hawkridgesys.com.