This guide is written for users of both SOLIDWORKS PDM Standard and Professional.
This is not a troubleshooting guide.  If you have any technical issues with SOLIDWORKS, please contact Hawk Ridge Systems technical support.
The following instructions explain the process of exporting specific items and settings through the SOLIDWORKS PDM Administration tool.
1. Open the PDM Administration Tool. Expand the Vault you would like to export items and settings from.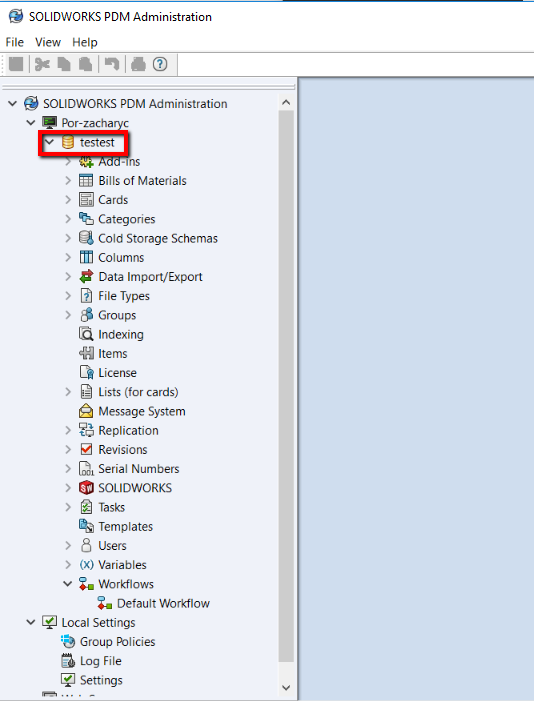 2. Navigate to the specific item that you wish to export; in this example, the "Default Workflow". Right-click the item and select "Export".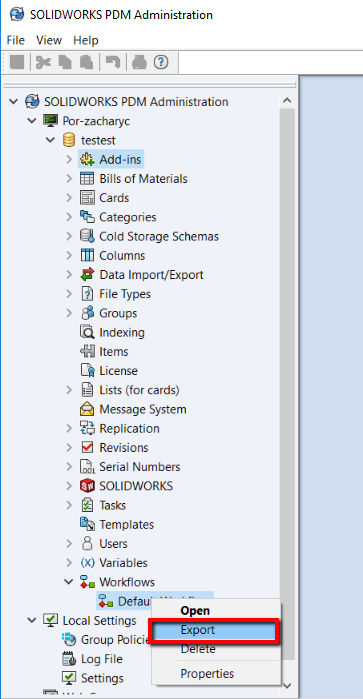 3. A new window will open in the Administration Tool.  This window contains both the item to be exported and its dependencies.  In our example, we see the Default Workflow relies on the Revision Variable as well as the Alpha Revision Number and Component for full functionality.  Therefore, these dependencies are being exported in conjunction with the Default Workflow.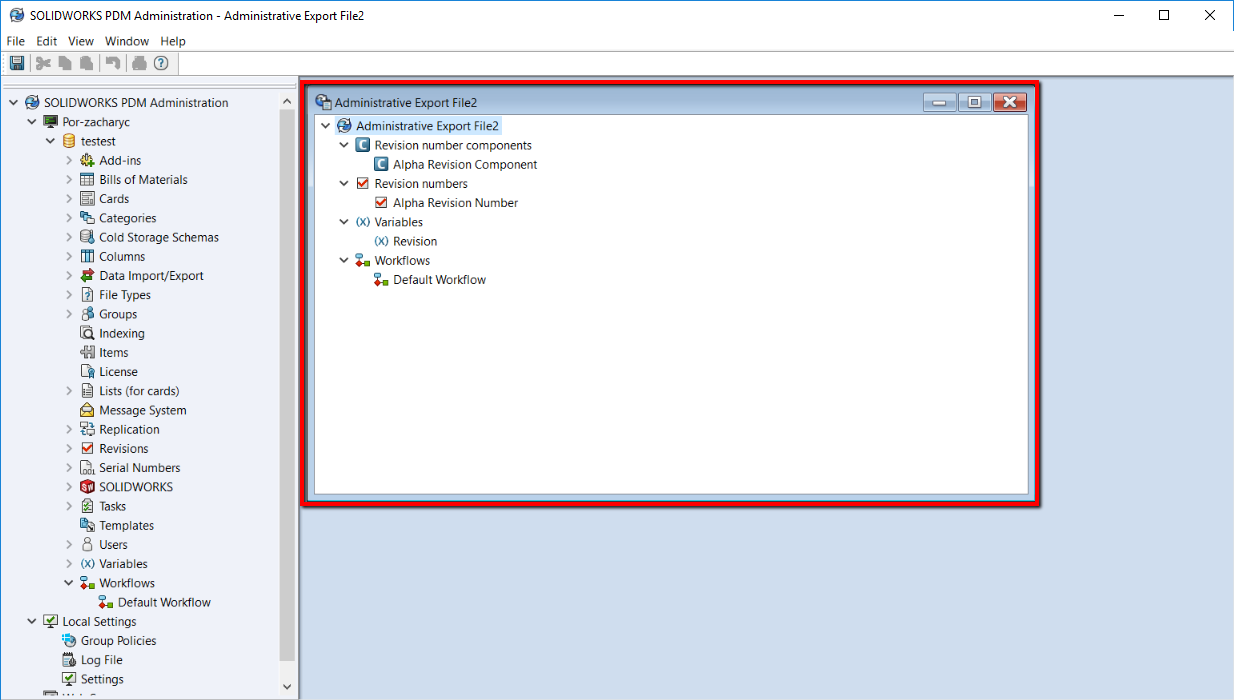 4. Click the blue and white 'save' icon in the left-hand corner of the screen. Select an output location and specify a name for the file.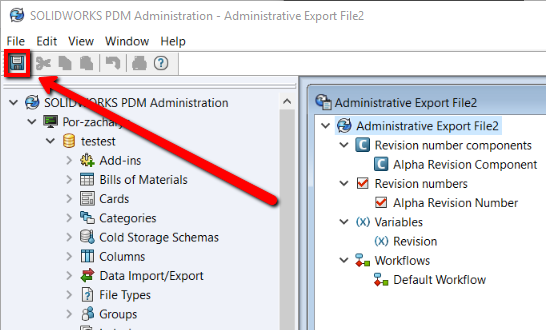 5. If the file is less than 20mb, you will be able to attach it to an email when you contact support or reply to a support email. If the file is over 20mb, it can be uploaded to SendSafely widget found here: https://hawkridgesys.com/send-safely
Note: Please fill the form out manually. Do NOT use auto-fill.