This article walks through the steps needed to modify an instance of SOLIDWORKS that was originally installed with an evaluation license to use a permanent product serial number.
Despite the fact that evaluation licenses lack some of the features that permanent licenses have, such as the ability to download updates, SOLIDWORKS itself will run as the full version of the software.
Once you have received a permanent license from Hawk Ridge Systems, the evaluation license in the existing instance of SOLIDWORKS can be replaced by following the steps listed below.
1. Navigate to the Control Panel and click on "Uninstall a program", as shown below.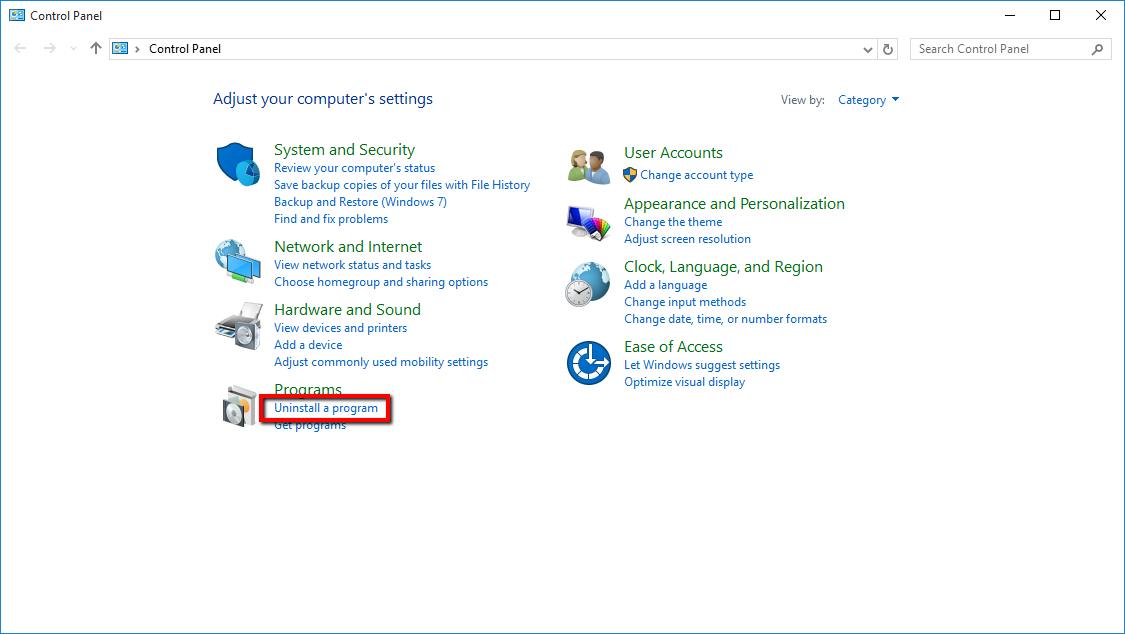 2. Locate your installation of SOLIDWORKS in the "Uninstall or change a program" list, right click it, and select "Change".
3. Once the SOLIDWORKS Installation Manager window has launched, select the option to "Modify the individual installation (on this computer)" and click Next.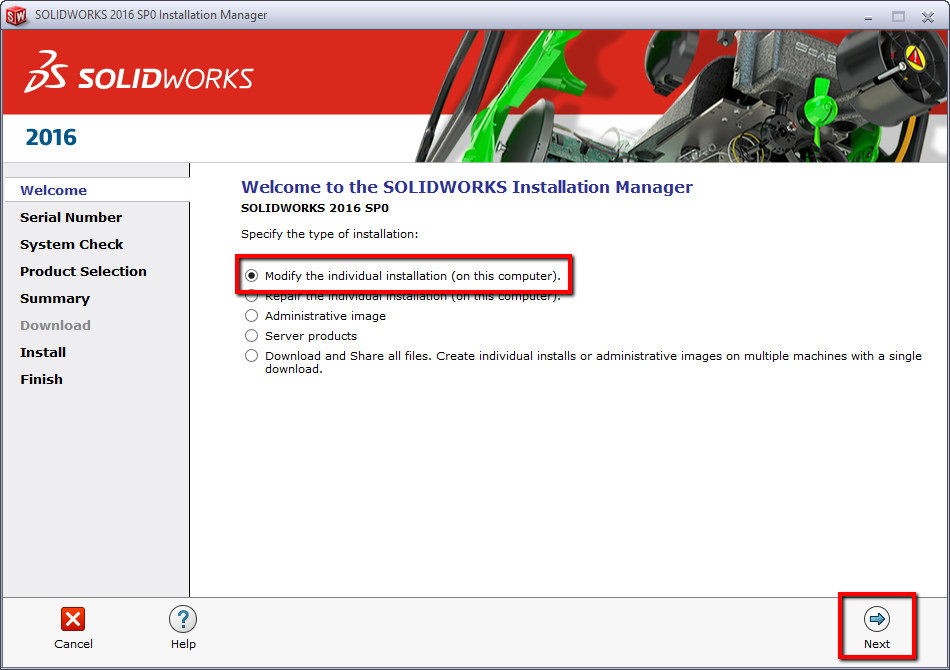 4. Once you have reached the "Serial Number" section, replace any evaluation serial numbers that are shown with your permanent license serial number and click Next.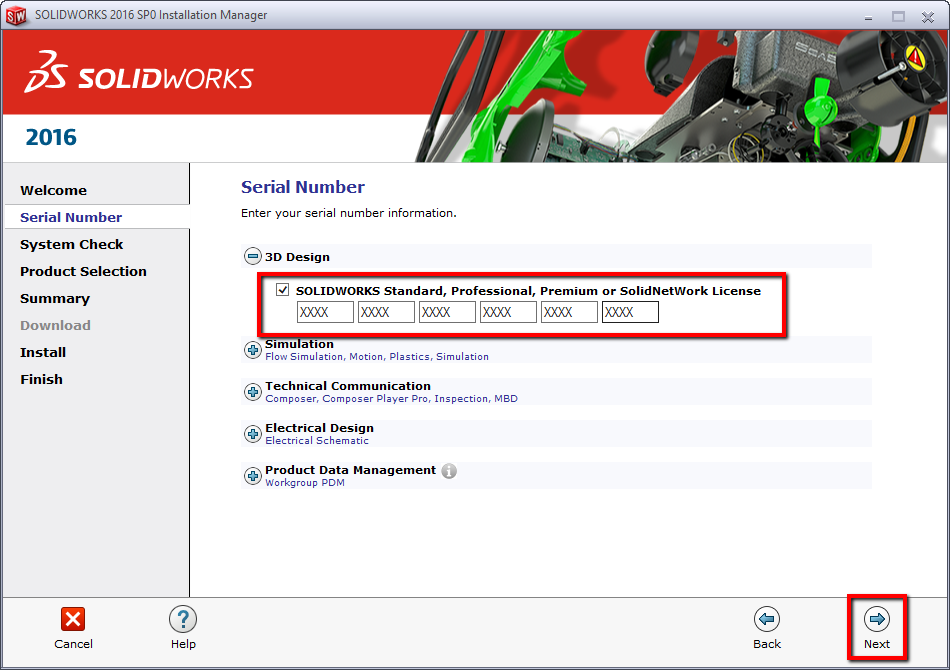 5. After clicking Next, the license transfer window shown in the illustration below will appear. Click Yes, indicating that you would like to transfer the evaluation license.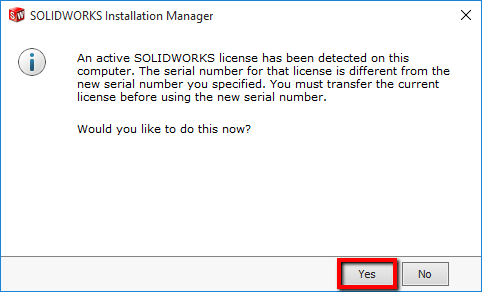 6. The "SOLIDWORKS Product Activation" window will now appear. Select your evaluation product if there is more than one product listed, input a valid e-mail address, and begin the internet transfer process by clicking "Next". 
More information regarding the different types of license transfers can be found in our Product Activation Guide.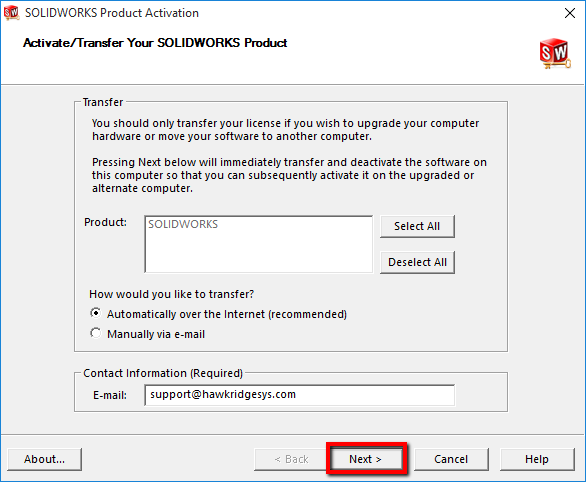 7. Because evaluation licenses cannot be transferred, this transfer will eventually fail. However, the process will ensure that the evaluation license is completely cleared from your PC.
Click "OK" on any errors that appear, which will cause the "Transfer failed" window shown below to open. Click "Finish" on this window to exit the transfer process.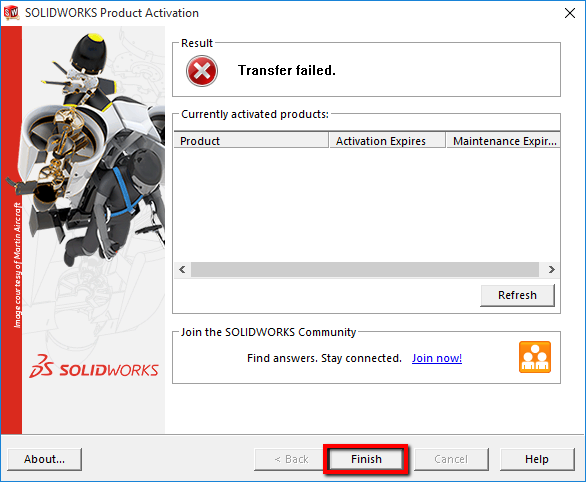 8. After closing the "Transfer failed" window, proceed with the modification process until reaching the Summary screen. Accept the License Agreement and click on "Modify Now" to begin the modification, which should complete shortly.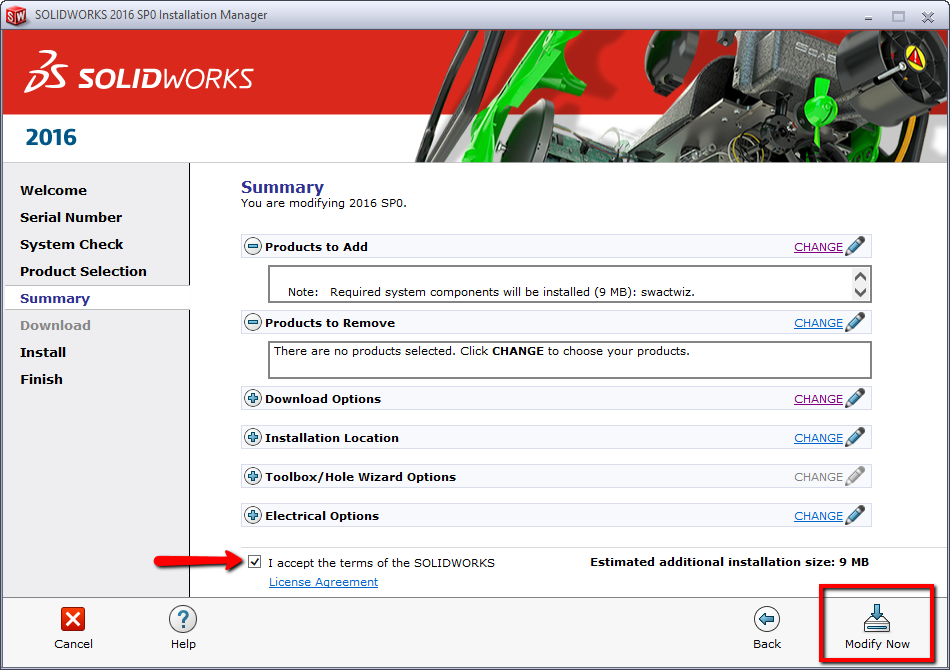 9. Launch SOLIDWORKS, activate your product if prompted, and navigate to Help > About SOLIDWORKS to confirm you are using the correct serial number.
If you encounter any errors with this process, or if you have any questions regarding the completion of these steps, feel free to contact Hawk Ridge Systems Technical Support at: support@hawkridgesys.com