In order to change your SOLIDWORKS PDM User profile password:
Launch the Administration tool.
Expand the Vault containing your user profile (login using the System Administrator user profile, or another user profile with the Administrative Permission 'Can administrate users').
Expand the Users category.
Right-click on your user profile and select 'Change Password...'.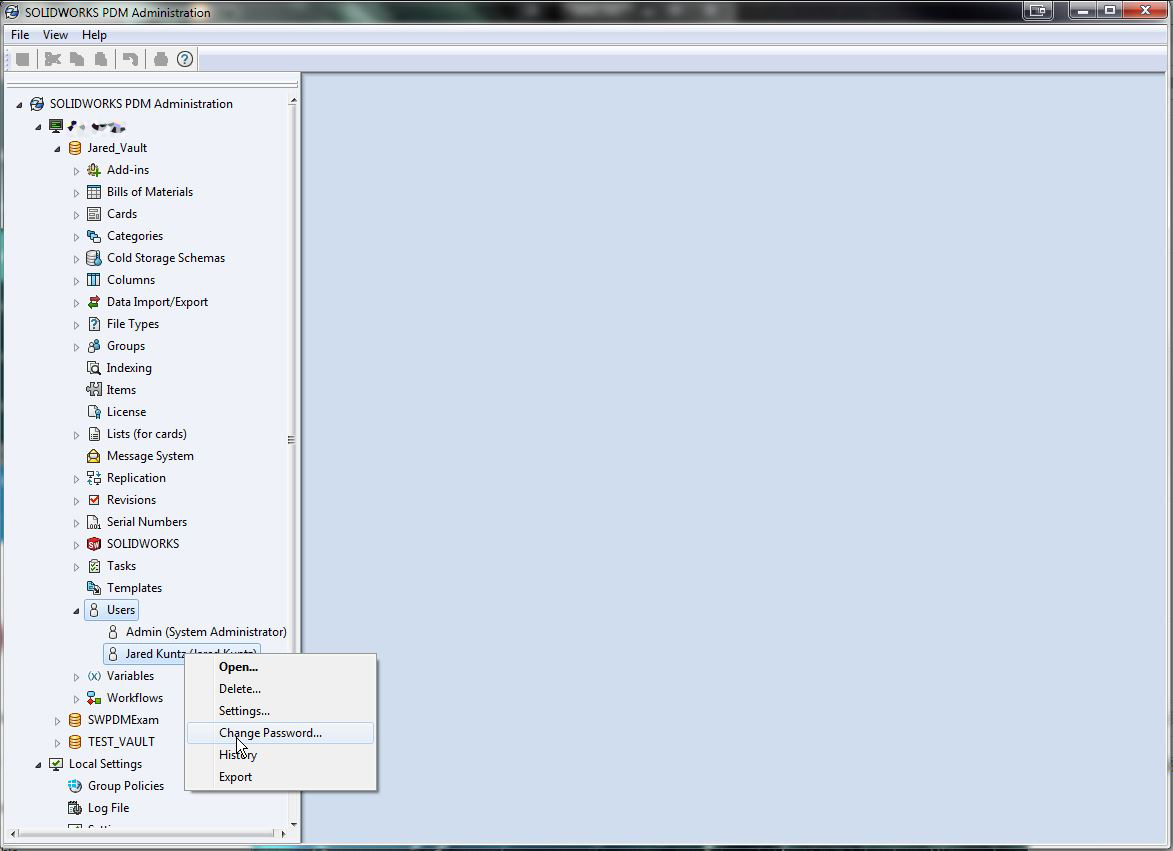 Enter the required information within the Change Password dialogue window and select 'OK'.