This article outlines how to obtain a Document Manager API license key. The SOLIDWORKS Document Manager API allows you to write applications that emulate file management tools to perform such tasks as renaming, replacing, and copying SOLIDWORKS documents. Furthermore, it is an independent software component that provides read-write functionality for SOLIDWORKS documents.
1. Log into the SOLIDWORKS customer portal.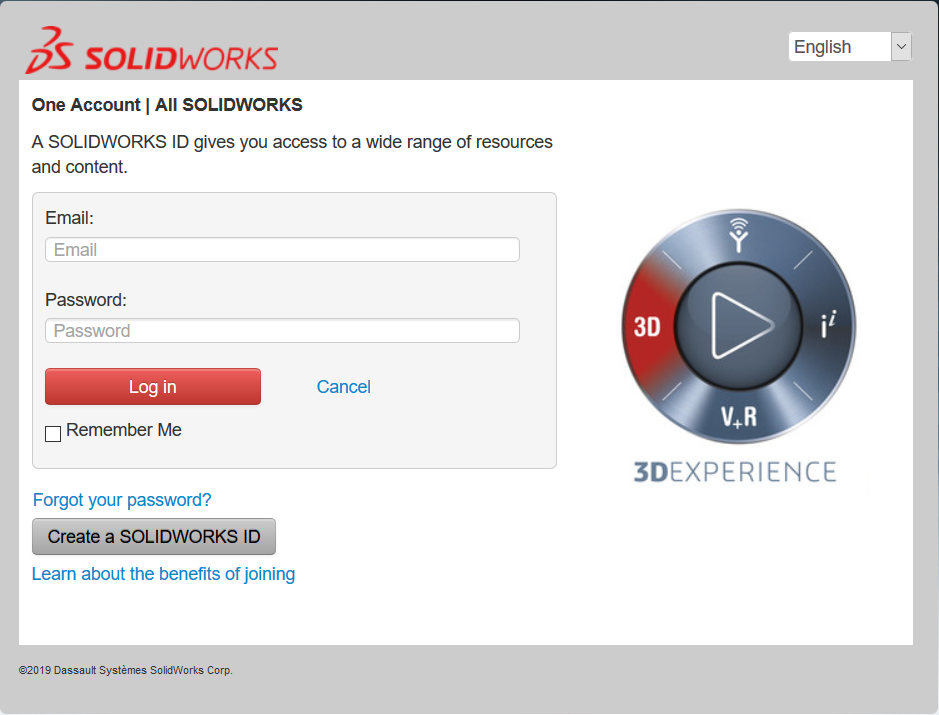 2. Click API Support in My Support.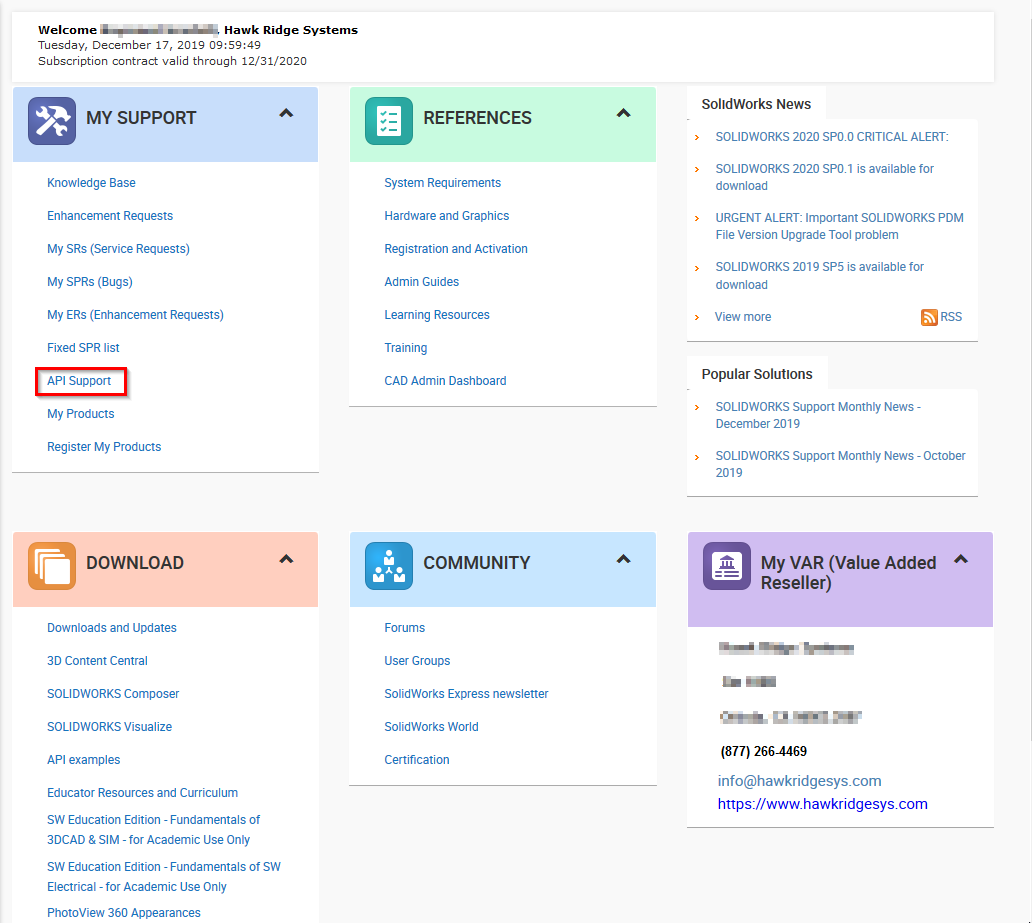 3. Click Document Manager Key Request.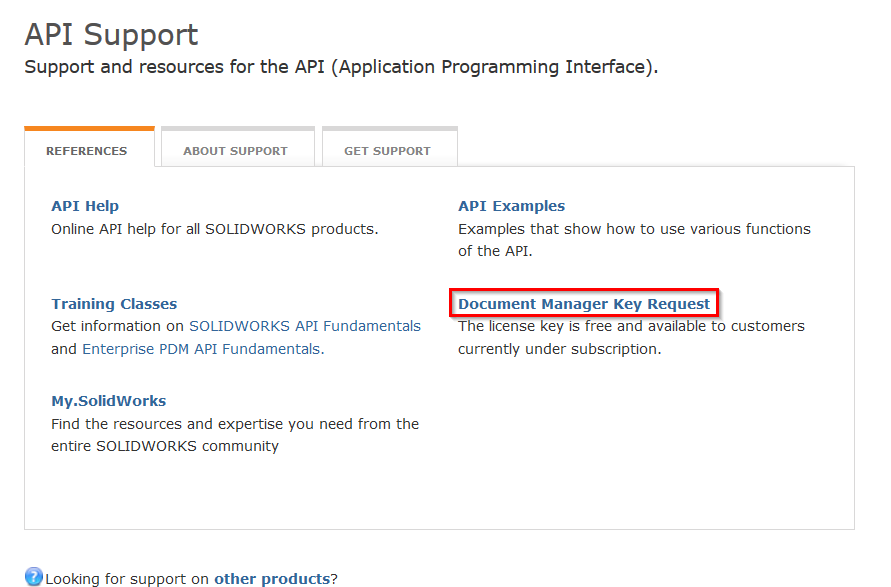 4. Follow the online instructions to request your license key.
A SOLIDWORKS Document Manager API license key is emailed to you upon approval of your request.
Please check SOLIDWORKS online help for version compatibility information.
For further assistance, please contact our Hawk Ridge Support team at 877-266-4469(US) or 866-587-6803(Canada) and support@hawkridgesys.com.