A common issue with SolidWorks on Windows 10 machines is where the dimension text and extension lines are invisible when they are placed, due to the "Century Gothic" font being missing. By default, SolidWorks uses the "Century Gothic" font for the dimensions, but installing this font is optional starting with Windows 10.
There are 2 methods to resolving this issue:
Method 1: Install the "Century Gothic" font
1. Download the "Century Gothic" fonts (See attached files for the "Century Gothic" fonts found on Windows)
2. Browse to C:\Windows\Fonts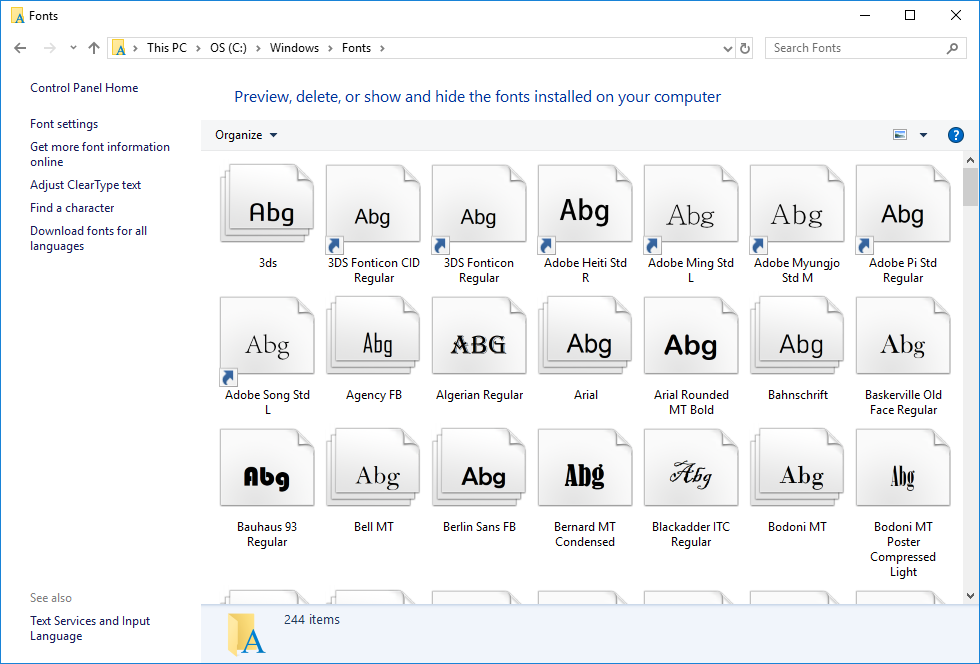 3. Copy the fonts to that location
Method 2: Have SolidWorks use a different font for dimensions
1. Go to Tools->Options->Document Properties->Dimensions
2. Click on the Font button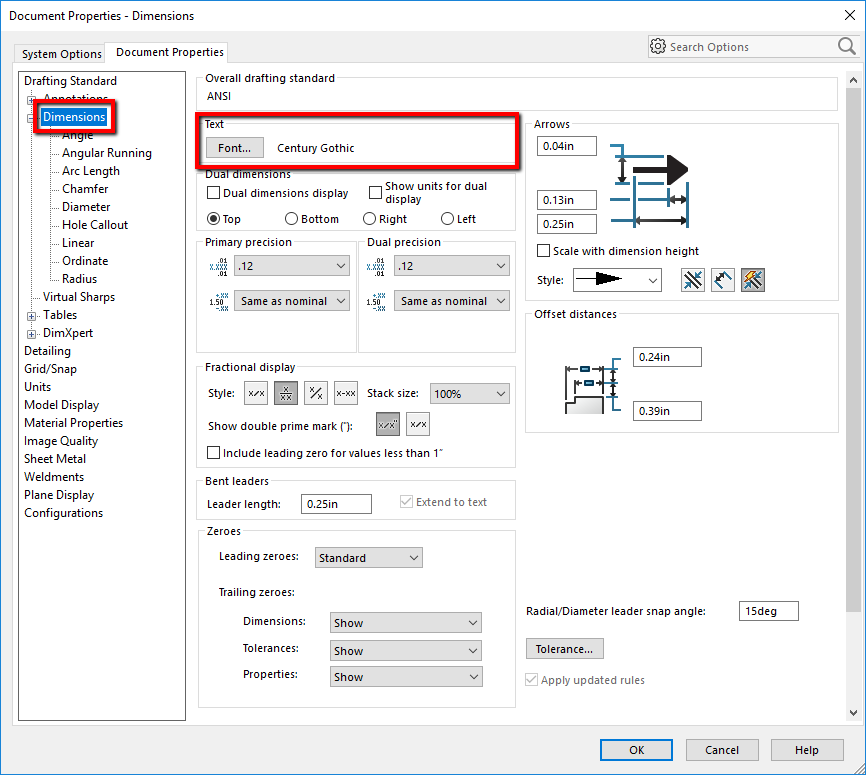 3. Select another font that appears on the machine
NOTE: This option is set for the currently open document.  To make this change to all future documents, the templates will need to be modified instead.
If you have any further questions about these steps or if these steps do not resolve the issue, feel free to call Hawk Ridge Systems Technical Support at 877.266.4469 (US) or 866.587.6803 (Canada) or email us at support@hawkridgesys.com.