SOLIDWORKS Visualize offers users render outputs that include background options to enhance the photo-realism of the model and environment render. However, users sometimes desire realistic model renders with a transparent background. While you can use image editing programs to create such background, the process itself can be very time-consuming with more complex shapes of the model. This article discusses how you can output a rendered image with a transparent background during export.
Steps
To allow transparent background of a rendered image during export, open up your Output Tools and select "Include Alpha". Be sure to export the files as .PNG or .TIFF as they support transparency in images.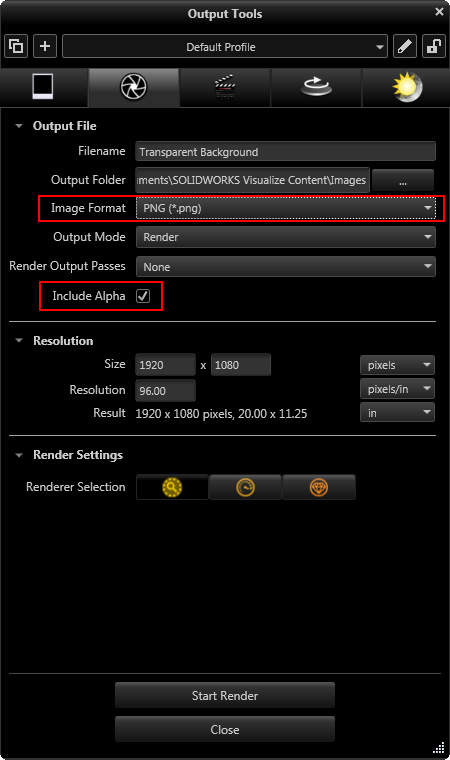 The transparent background can now be noticed in Windows Photo Viewer or image editing programs such as Adobe Photoshop.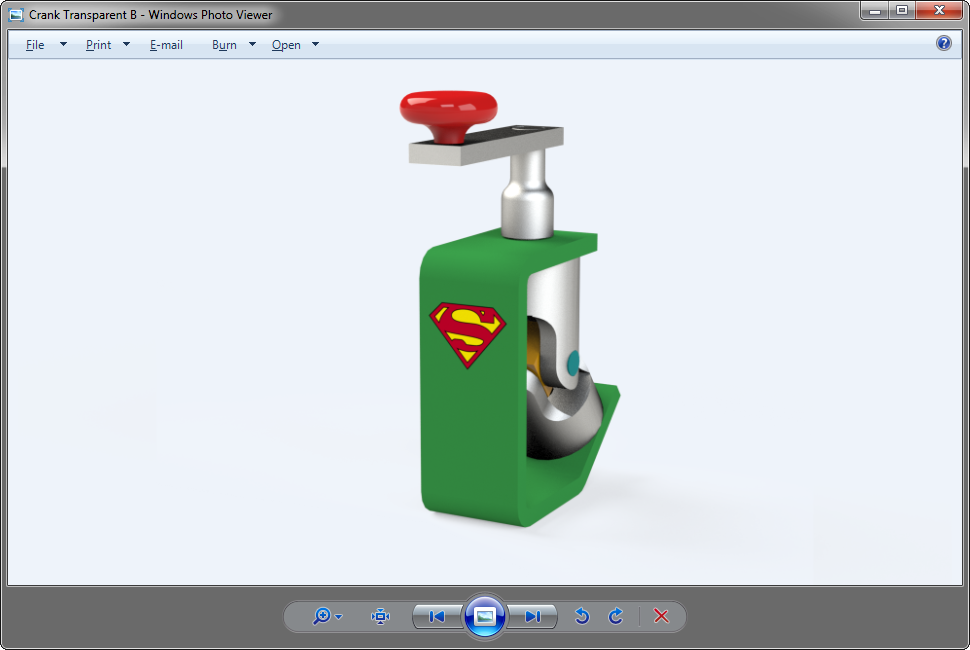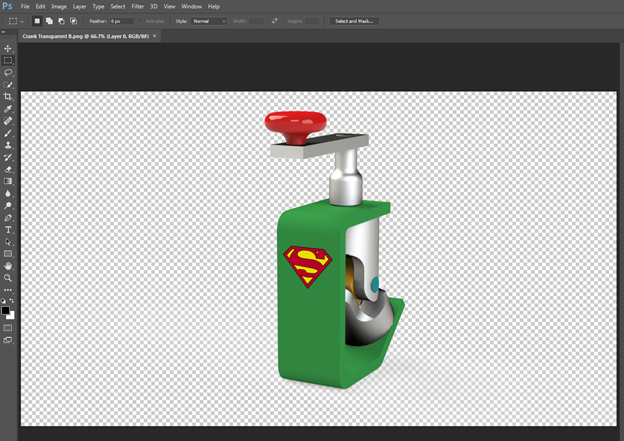 Contact Us
For further technical support please contact Hawk Ridge Systems at 877.266.4469 for the U.S. or 866.587.6803 for Canada.