There is a new issue impacting only version 2021SP4 where the missing references dialog button for "browse for file" does nothing and skips to the next missing reference.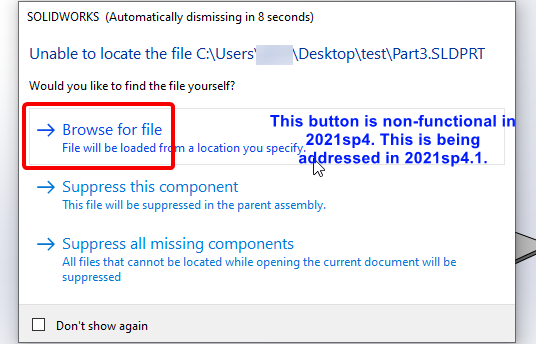 Solution
This is being addressed with 2021SP4.1 and being tracked with SPR - 1215775 - Unable to Browse Files while opening Drawing or Assembly with missing referenced files.
Work Around
The current work around is to use the File>Open>References dialog to update references. Users of PDM should not see this as often since PDM updates references when moved.