This article outlines the two ways of logging out of PDM Vault View and to verify the name of the logged in user.
From Windows Explorer
Starting in SOLIDWORKS PDM 2020, you can now log out of the Vault View from within Windows Explorer. Hovering over

will also allow you to see the logged in user.
To log out of the Vault View from Windows Explorer:
1. Click

.
2. Click Log Out.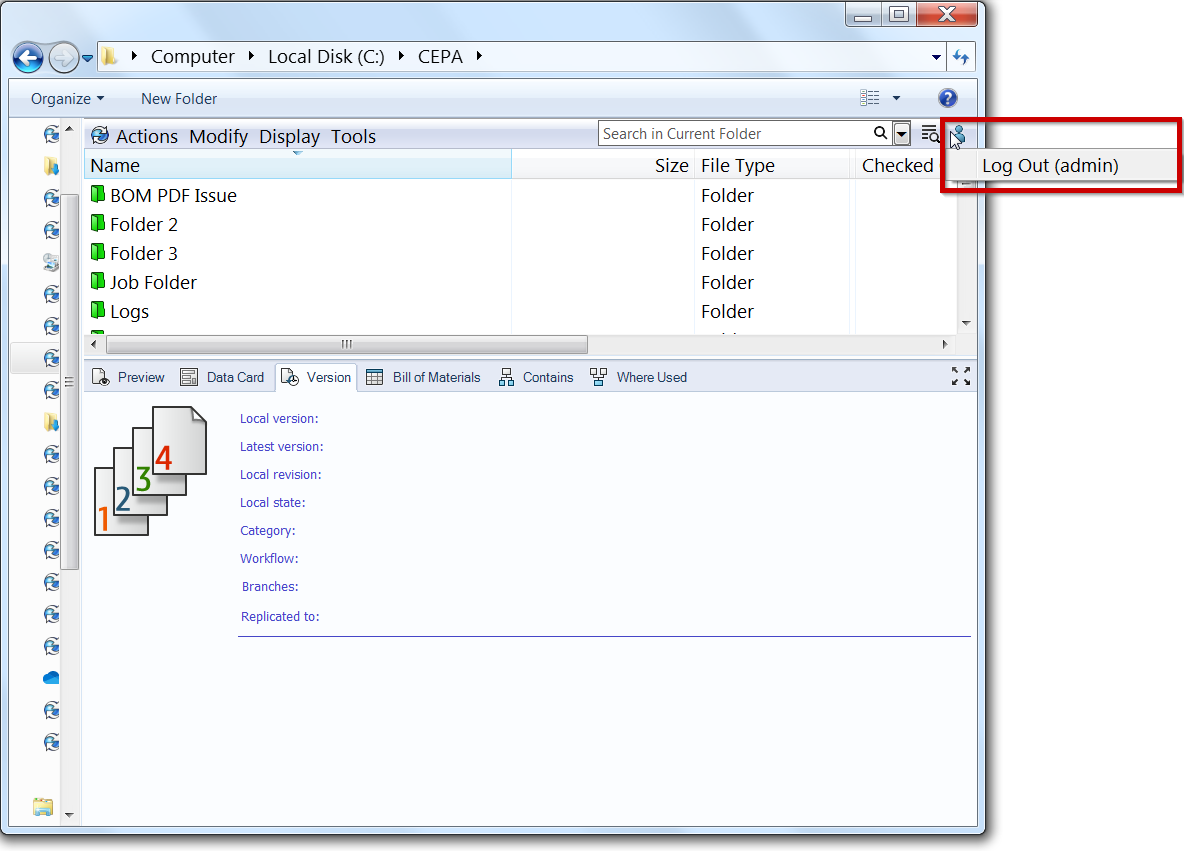 From System Tray
In the System Tray of your Taskbar, which is usually at bottom right corner of your monitor where you find the clock, right click on the PDM icon and select Log Off for the desired vault(s). The screenshot below also shows that the logged in user is "admin".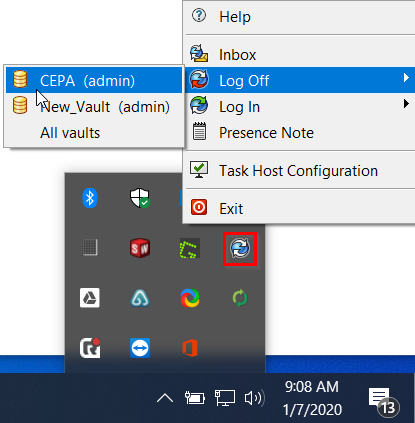 For further assistance, please contact our HawkSupport team at 877-266-4469(US) or 866-587-6803(Canada) and support@hawkridgesys.com.