This article provides the steps on how to fix crashes when opening files in SOLIDWORKS due to the faulting module Propsys.dll. In the windows event viewer check the application event logs for an "application error". In the details of the application error if you see the "faulting module path: C:\Windows\SYSTEM32\PROPSYS.dll" then there is a corruption in your windows files.


This can cause consistent or inconsistent crashing when trying to load a file into SOLIDWORKS.
Below are the steps required to repair the corrupt Propsys.dll files.
Solutio
n
Go to Start and type in CMD

Right-click and select "Run as Administrator"

Type in the Command sfc /scannow to find the corrupt files.
Once that command has finished running type DISM /Online /Cleanup-Image /RestoreHealth this will attempt to fix the broken files.
A successful repair should look like this: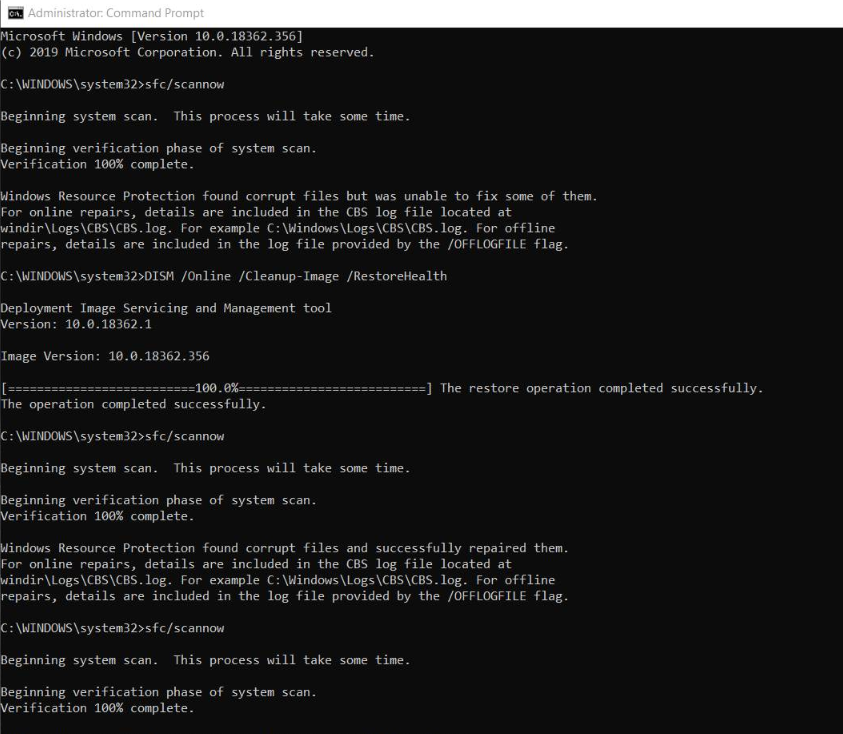 Contact Us
For further assistance, please contact our HawkSupport team at 877-266-4469(US) or 866-587-6803(Canada) and support@hawkridgesys.com.