If you open SOLIDWORKS with the CAM add-in checked and you see this error.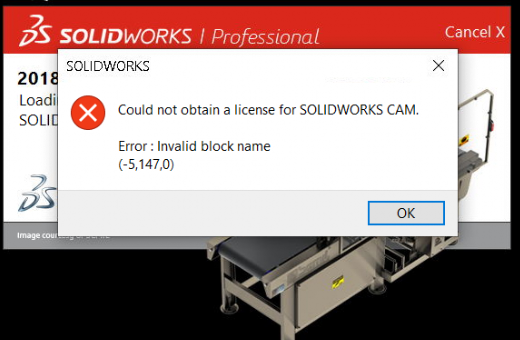 This usually means that the SOLIDWORKS license information has either, been updated since you last activated, or that the license date has passed the end of your subscription period and the free use of CAM has expired. If your license is on subscription, please re-activate your standalone SOLIDWORKS license, or Re-activate your SolidNetwork license manager (SNL), then test open your SOLIDWORKS CAM.
If you still are unable to open your SOLIDWORKS CAM software, please contact Hawk Ridge Systems Technical Support at 877-266-4469 or support@hawkridgesys.com.