When the folders in a local file vault view are blue they indicate that the local file vault view is in an off-line state. As a result of the vault being in off-line mode you will not be able to perform operations such as Get, Check out, Check in, Change State, etc. This article describes how you can enable on-line mode.
To Work On-line:
In your vault view, navigate to Tools on the menu then select Work On-line. You should now be able to perform routine operations in the vault.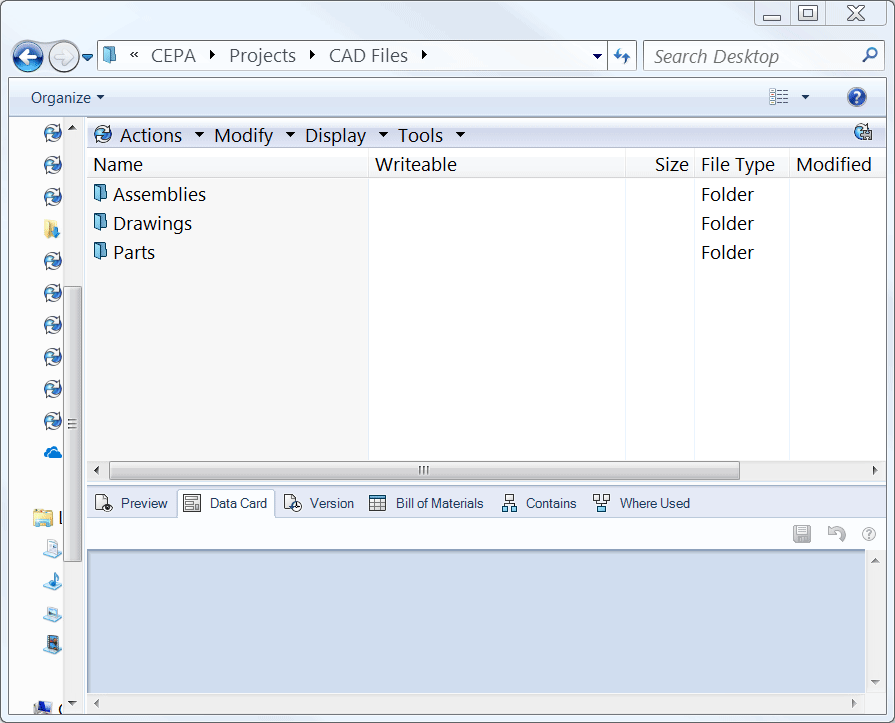 If you are not able to perform these steps or you have any questions, please contact Hawk Ridge Systems at support@hawkridgesys.com.