This article addresses one possible source of performance issues after a Windows Update. It will cover the three behaviors that may be observed, the reason it happened, and two solutions for fixing/working around the issue.
Behavior 1:
In SOLIDWORKS, when you select File > Open or click the folder icon to open a file, as the Windows File Explorer loads SOLIDWORKS will freeze. Once SOLIDWORKS has frozen it will remain that way until you force close SOLIDWORKS, often using task manager.
Behavior 2:
In Windows Explorer, the folder where you have your SOLIDWORKS files will seem to be loading but will freeze around 99%. Ultimately this will prevent you from opening any SOLIDWORKS files.
Behavior 3:
Very slow response and operation in SOLIDWORKS even with optimal video card drivers, memory and other performance troubleshooting completed. In this situation, when you check Windows Task Manager you will notice that either Windows Explorer (Explorer.exe) or Photos (Microsoft.Photos.exe) is utilizing 50% (or more) of your CPU or Memory.
Cause:
Microsoft Photos indexes all of your image files and thumbnail images. If you utilize either the Preview Pane or Thumbnails in Windows Explorer for the folders where your SOLIDWORKS files are stored, Microsoft Photos will attempt to index those images. The PDM Preview pane which uses your eDrawings viewer will generally not be affected.
On Windows 10, Microsoft Photos (Microsoft.Photos.exe) is the recommended app for viewing photos. Since this is the recommended app, multiple Windows Updates have been known to reset your Default Photo Viewing app to Microsoft Photos.
Solution 1:
Change your Default Photo viewer to another program. https://support.microsoft.com/en-us/help/4028161/windows-10-change-default-programs
1. Open Windows Settings
2. Select Apps
3. Select Default Apps
4. Click the current default Photo Viewer and in the pop-up, select the new default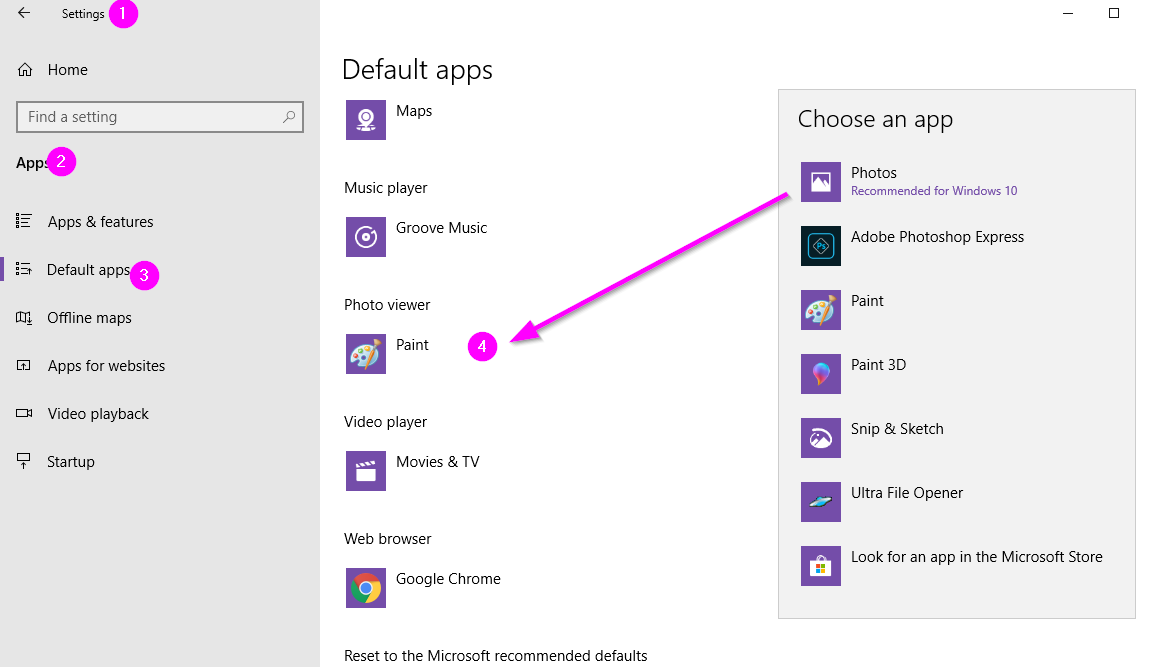 If you would like to set the older Windows Photo Viewer as your default Photo Viewer rather than another program, please see the following article: https://www.howtogeek.com/225844/how-to-make-windows-photo-viewer-your-default-image-viewer-on-windows-10/
Solution 2:
Alternately, set your folder view to not use thumbnails and then repair or reset your Microsoft Photos installation.
Change Folder View settings:
1. In File Explorer, on the View tab, select Options > Change Folder and Search Options
2. In the Options pop up select the View tab
3. Add a check to Always show icons, never thumbnails then confirm the change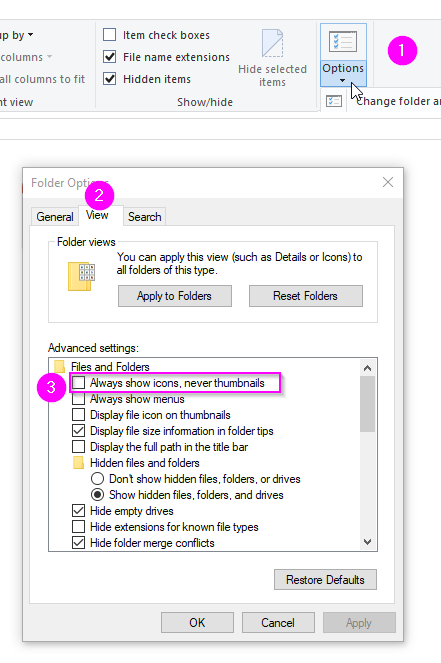 Repair or Reset the Windows Photos App
1. Open Windows Settings
2. Select Apps then click Apps and Features
3. Click/Expand Microsoft Photos
4. Select Advanced Options
5. Click either Repair or Reset. Repair should be sufficient but if there is an error/issue with the Repair you will need to Reset the app.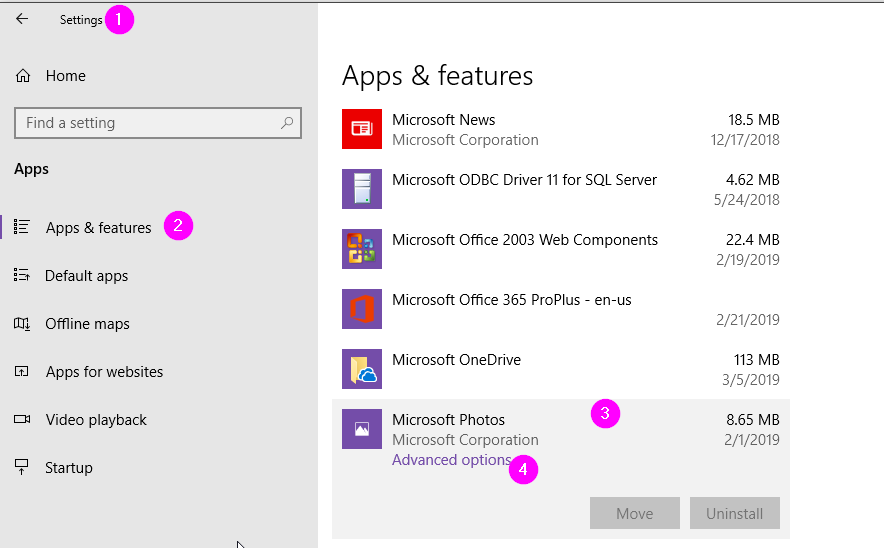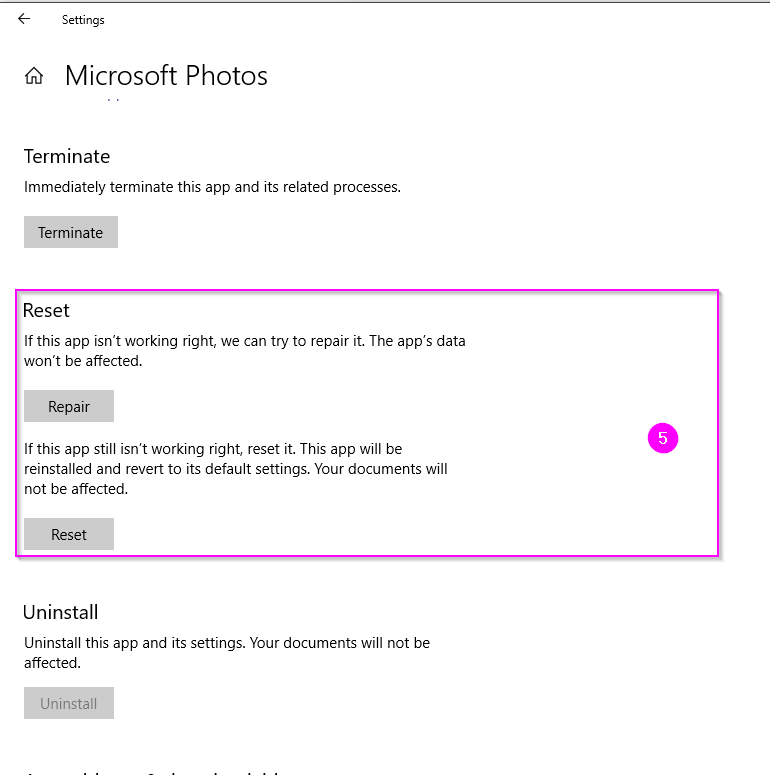 For further assistance, please contact our HawkSupport team at 877-266-4469(US) or 866-587-6803(Canada) and support@hawkridgesys.com.