This article will assist you in moving a CAMWorks license that does not use a USB key or Dongle.
The CAMWorks licensing mechanism differs from SOLIDWORKS licensing mechanism in that the CAMWorks license is based on a license request made from a specific computer and is then locked to that computers MAC address or MAC ID. This is a number that is unique to that computer whether it is a server and network license or a workstation and node locked or standalone license. For this reason, a special process is required to move a CAMWorks license from one computer or server, to another computer or server.
This CAMWorks License Change Request form must be used in conjunction with your new license file request for a standalone license or a network license. The below photo shows the request page.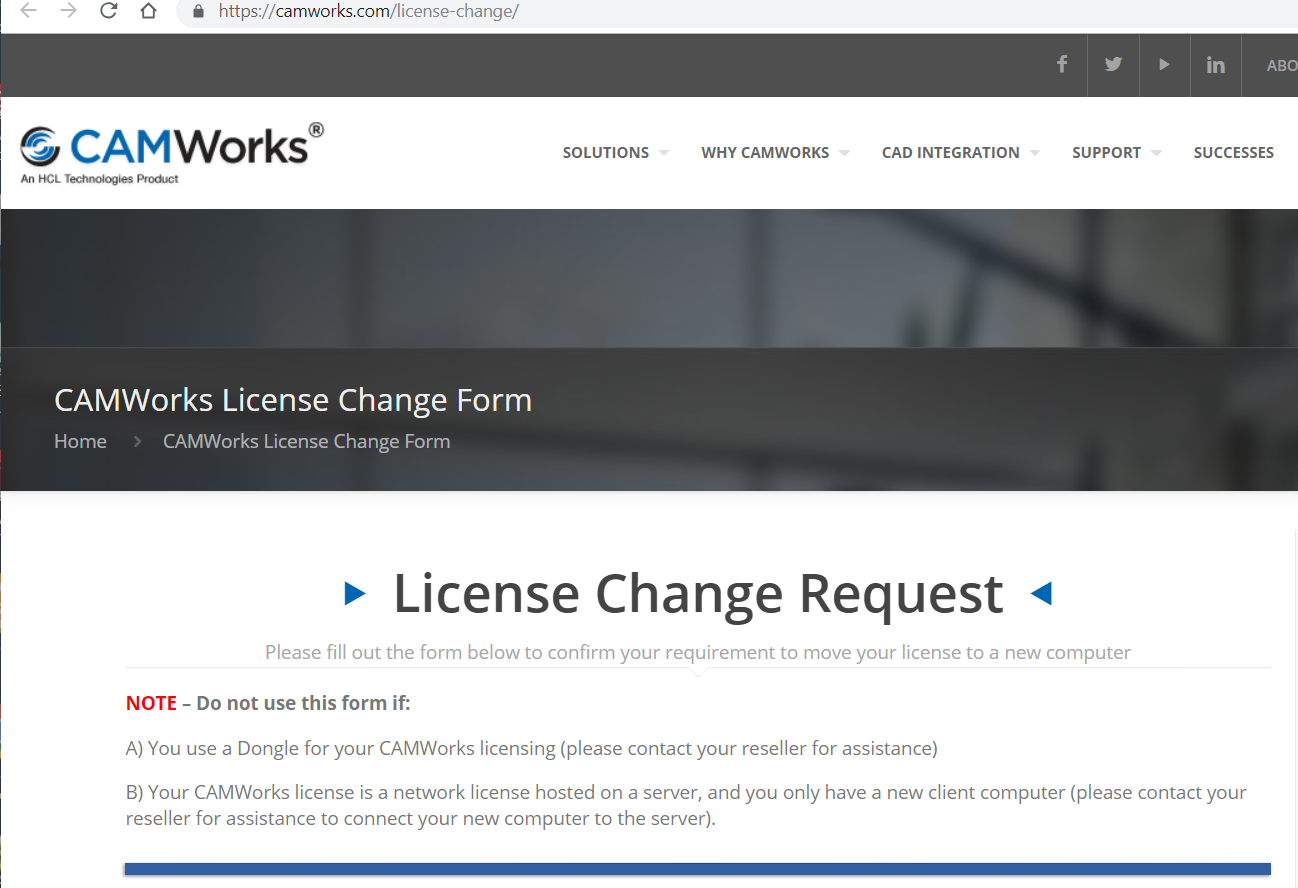 When clicking on the form, you will need your MAC ID, and your current CPD number. The follow steps will show you how to find the MAC ID on your Windows 7 or 10 Computer or Windows Server.
Finding MAC ID and CPD
1) Open a Windows command prompt by clicking on the Windows start button and then type CMD. Right click on command prompt and run as an administrator and you will see a black Window. Type IPCONFIG/ALL and click enter.

2) You will need to scroll back up to the top, then look for Ethernet Adapter, or Wireless LAN adapter entries. Locate the one in use, and if you know that you use two regularly, get the Physical Address of the two adapters you use.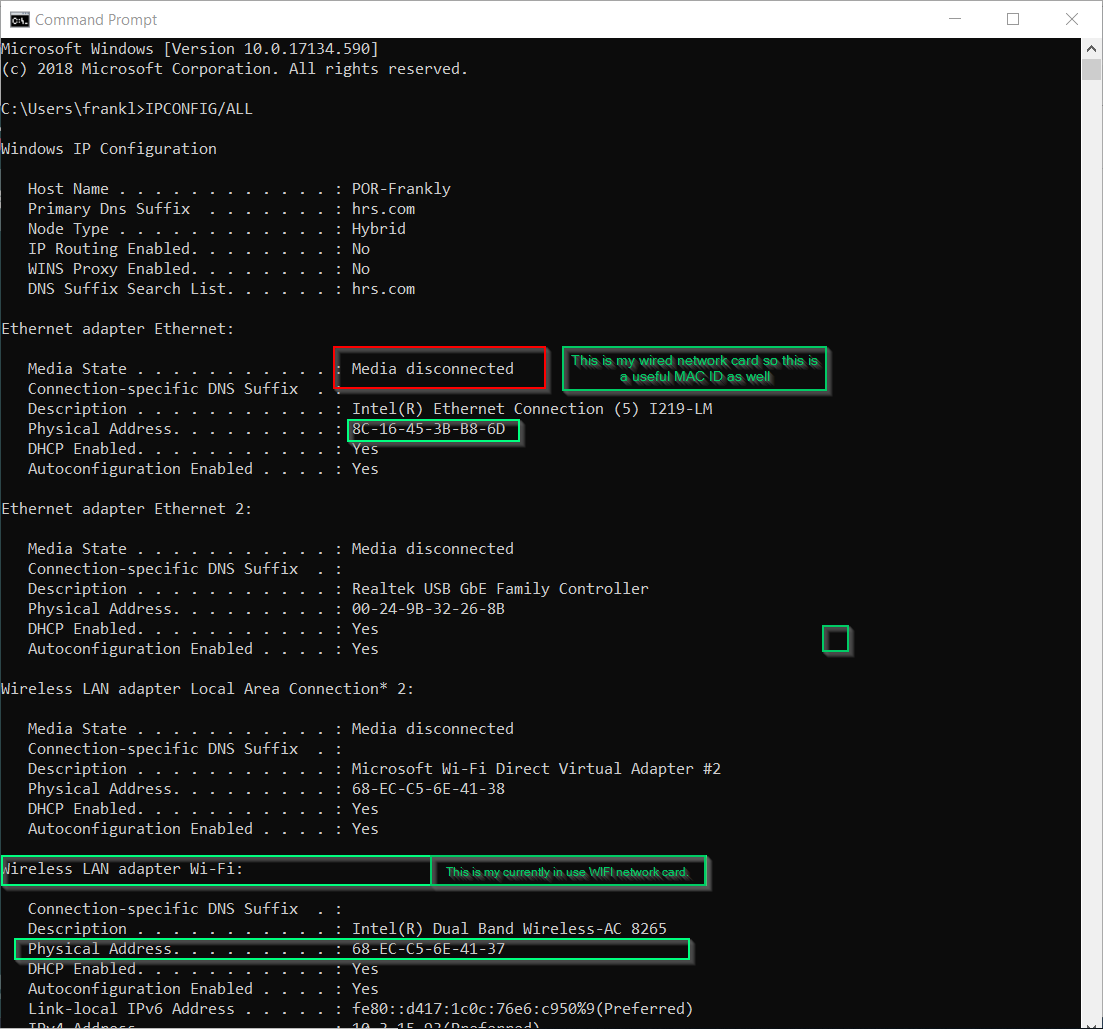 3) Place the Physical Address(s) on the MAC ID line on the CAMWorks form.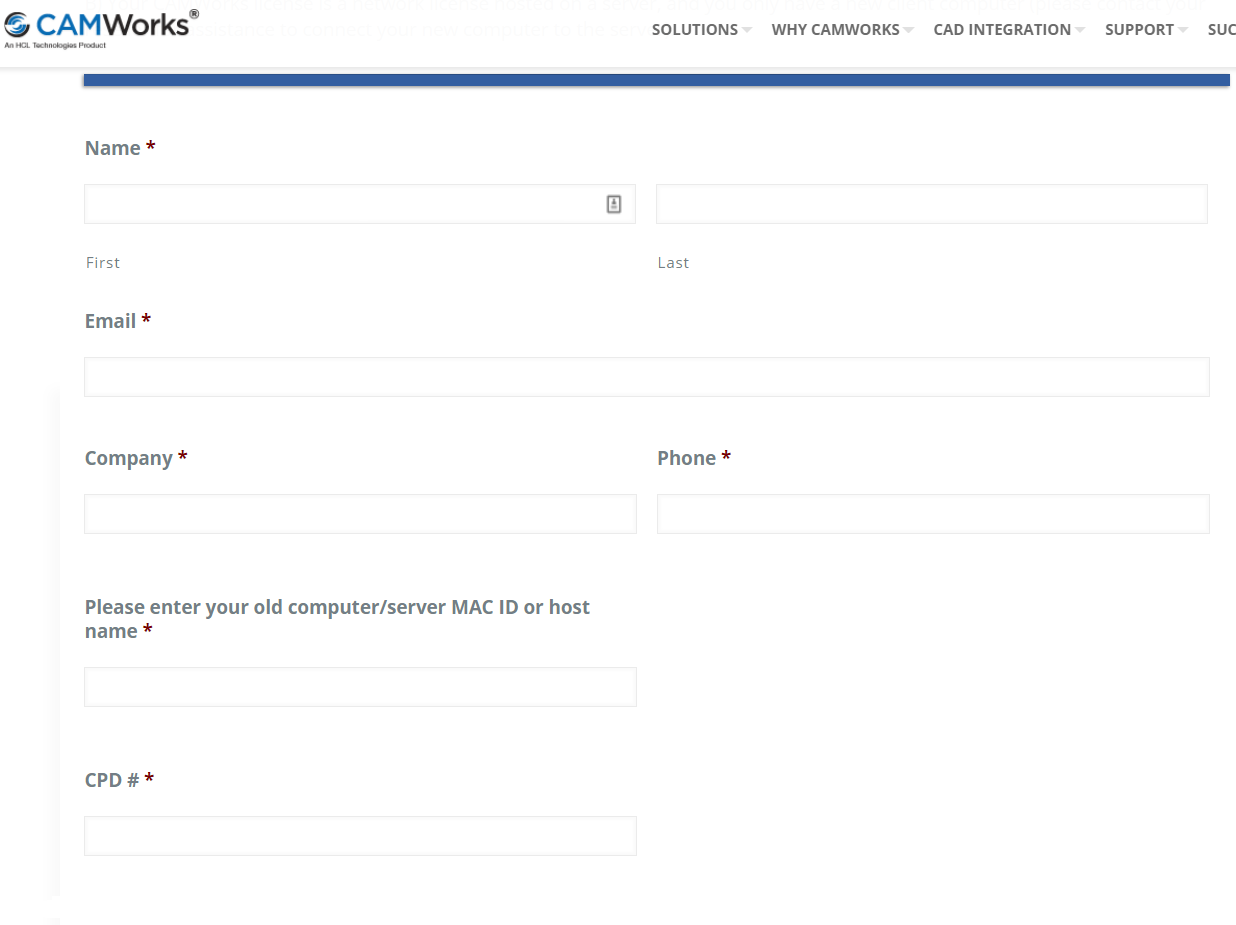 The CPD number can be found in your CW license manager on the status tab.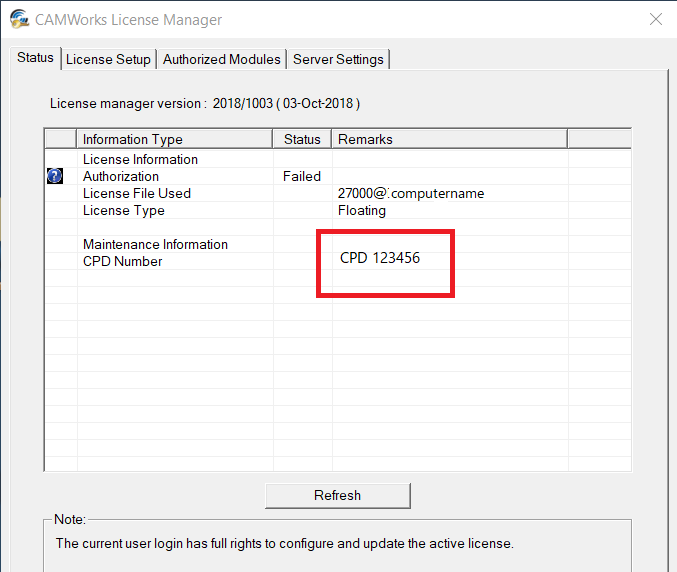 Once you have submitted a license request and the license change form you should receive a license file from CAMWorks within 2 weeks time.
If you need a temporary license file, or do not hear from CAMWorks within 2 weeks, please contact Hawk Ridge Systems at 877.266.4469 for the U.S or 866.587.6803 for Canada for further troubleshooting and help.