Summary
This article reviews various troubleshooting techniques for common issues related to slow performance and crashing when loading the CAMWorks add-in.
Clearing the Temp Folder
1) Close everything (all running apps) on your computer.
2) Go to the start button and click in the run box %temp% and press enter. This will open your user temporary directory.
3) Select the first item then scroll to the bottom and hold the 'shift' key and click the last item.
4) Right click on the highlighted items and with the shift key held down select delete.
A warning will appear stating it cannot delete some items select the check box 'do this for all items of this type' and press skip.
5) Reboot your computer.
Lowering The User Account Control Setting
Not only does having this setting turned up interfere with installations it can also cause CAMWorks to start acting up. To lower this setting go to your Windows Start menu>type "uac" in the search line or you can go to the Control Panel>All Control Panel Items>Users Accounts and drag the bar down to Never notify.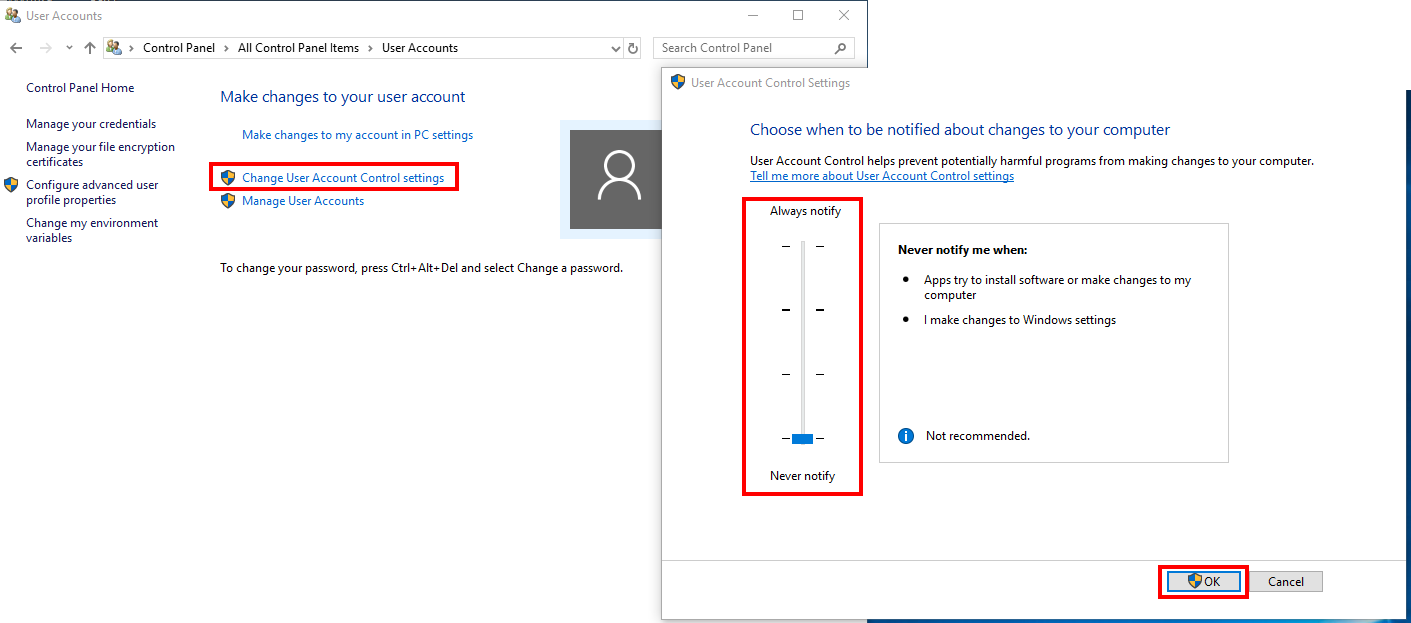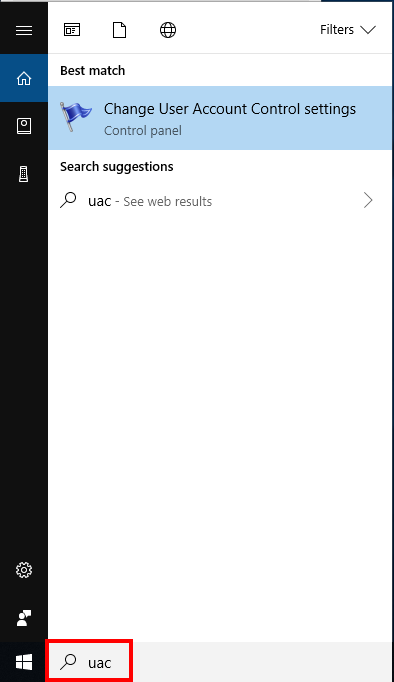 Safe Mode
Check out our document on opening SOLIDWORKS in safe mode here.
CAMWorks Registry Reset
Check out our document on resetting the registry here.
Reinstall Microsoft Access
1) Browse to C:\Program Files\CAMWorks201Xx64
2) Rename CWSWADOServer32.exe to CWSWADOServer32.exe-OLD in the CAMWorks_VC110 and the CAMWorks_VC140 folder
3) Restart the CAMWorks add-in

4) Reinstall ms access https://www.microsoft.com/en-us/download/details.aspx?id=13255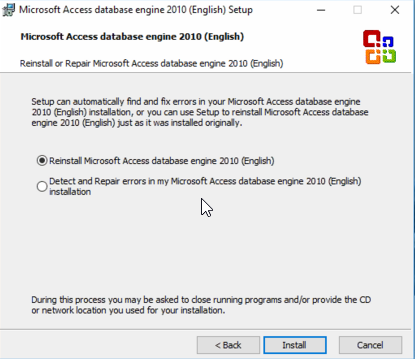 5) Remove -old from CWSWADOServer32.exe in both CAMWorks_VC110 and the CAMWorks_VC140 folder