All functionality available in eDrawings Professional 2018 will now be available for the Free Viewer of eDrawings 2019 and onward. However, any newly added functionality from eDrawings Professional 2019 and onward will not be available in the free viewer.
The following tools and options will be available for eDrawings 2019 Free Viewer:
Markup Tools

Move Component

Measure

Cross Section

Exploded Views

Stamps

Multiple drawing sheet options

Multiple configuration options

View SOLIDWORKS Motion Studies animations
Most importantly customers can now measure files without needing an eDrawings Professional license. Starting from 2019 and onward, eDrawings free viewer can measure SOLIDWORKS and eDrawings files.
To download eDrawings 2019:
1. Go to the SolidWorks Customer Portal's Download and Updates section.
2. Click on the eDrawings (64-bit) product seen in the image below.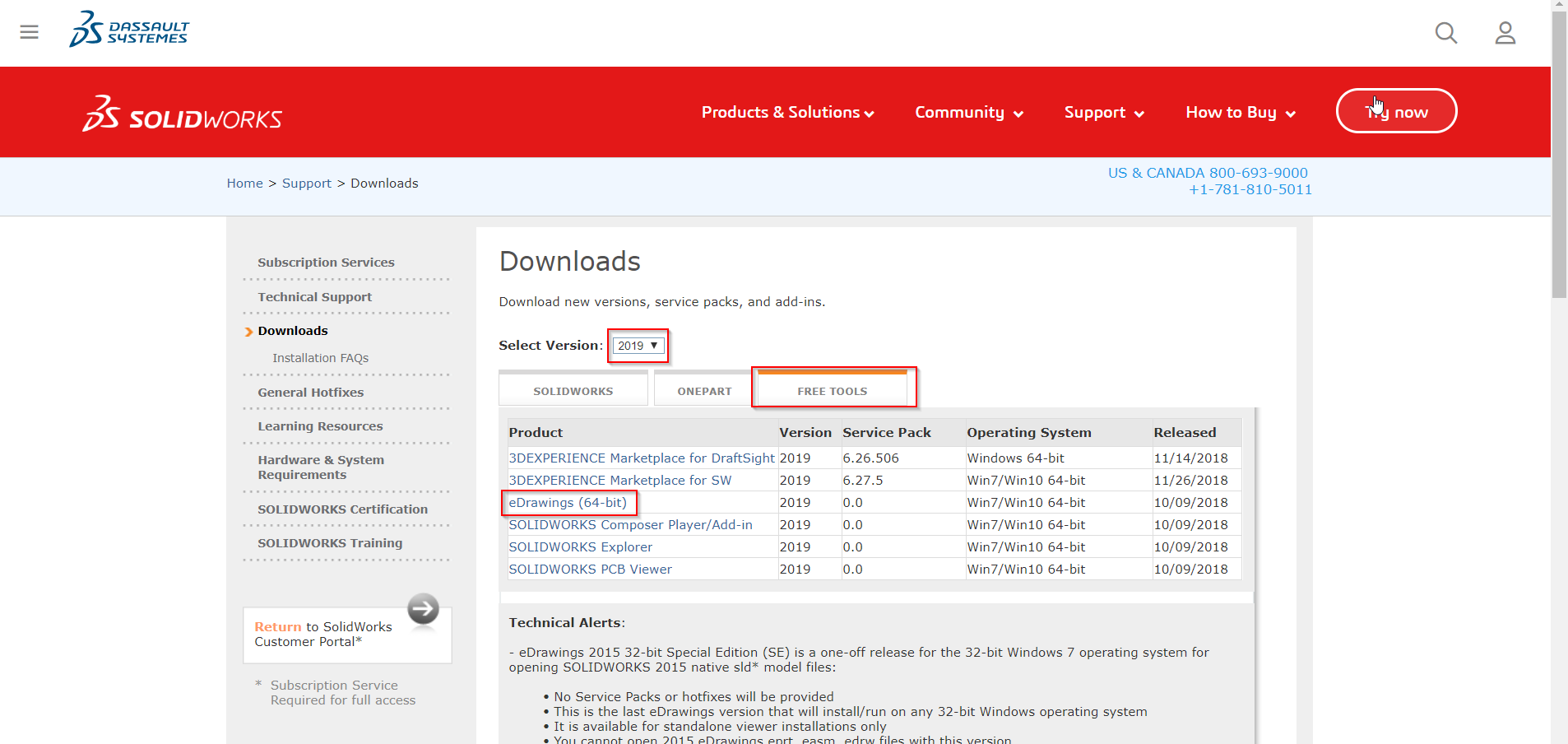 3. Then choose eDrawings Viewer only.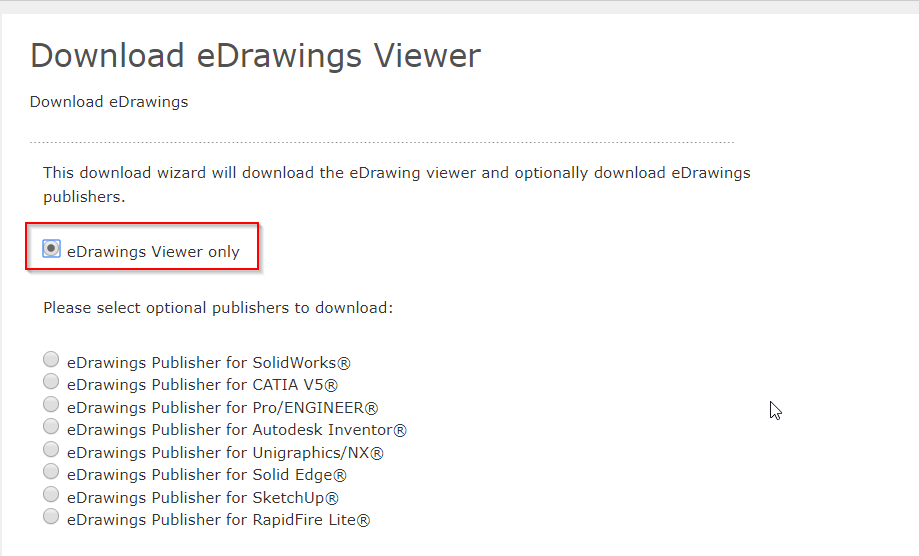 4. Choose eDrawings Viewer and Download.