This article addresses a problem and fix for customers using SOLIDWORKS 2019 who are experiencing program crashes when inserting components into assemblies.
Products Affected (SOLIDWORKS 2019 SP 0)
Software Performance Report and Solution
SPR 1106019: 'SOLIDWORKS® 2019 SP0 crashes when a component is inserted in assembly and "Enhanced graphics performance" is on'


Solution: Disable 'Enhanced graphics performance' through system options. This is done by selecting Tools > Options> Performance and unchecking 'Enable graphics performance'. We recommend that this option be left unchecked until SP 1 where the issue is resolved.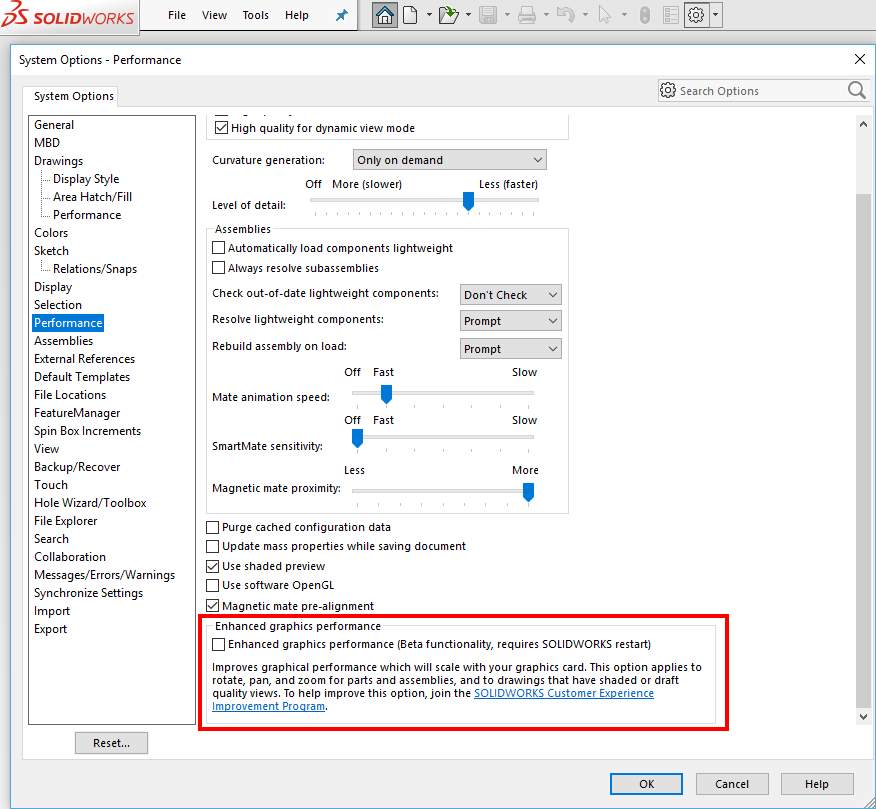 Workaround:
This workaround should only be used for testing the 'Enhanced graphics performance' option.
Have a file open and go to Tools > Options> System> Display> HLR
Uncheck the option 'Optimize for thin parts'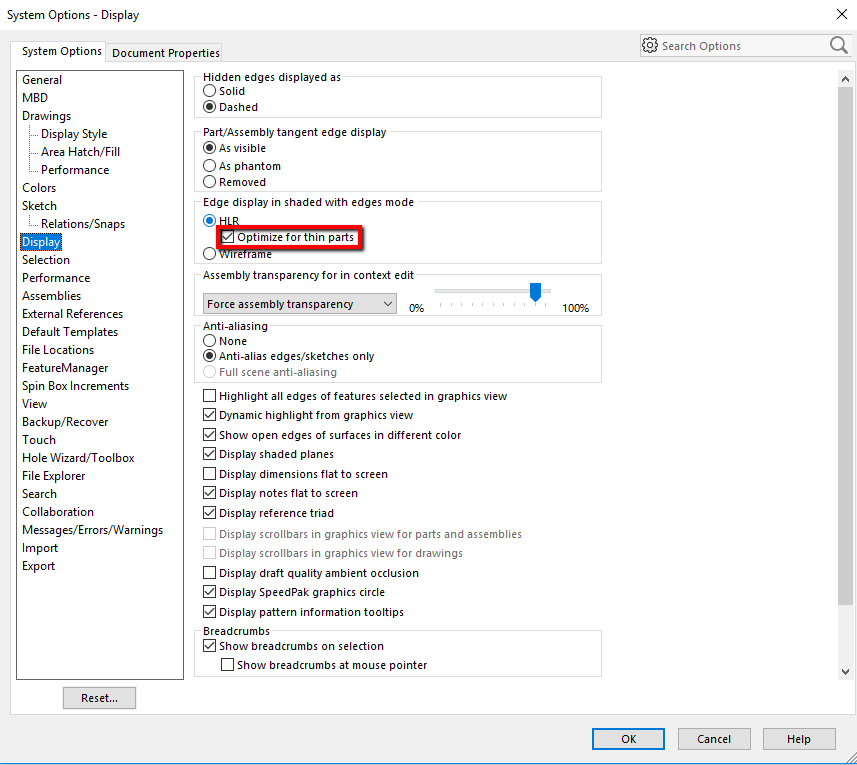 To view the report, search for SPR 1106019 in the knowledge base within the SOLIDWORKS Customer Portal.