If eDrawings was installed using the SOLIDWORKS Installation Manager, eDrawings will be automatically activated. When launching eDrawings for the first time on a computer without an activated SOLIDWORKS installation present, the user will be prompted with a registration window. This situation implies that eDrawings was installed from a set of source files or through the eDrawings website.
The activation window requires internet access in order to send the registration request file to the eDrawings license team. Consequently, computers without internet access can have difficulties registering and running eDrawings. In order to work around this issue, a registry key can be modified to bypass the registration window and allow eDrawings to run properly.
Modifying the Registry Key
After eDrawings has been launched for the first time and the registration window has opened, close out of eDrawings and all related products.
Use the Windows Start Menu search box to locate the "Regedit" tool and launch it as an administrator (right-click > run as administrator).
Navigate to the following registry key:
HKEY_CURRENT_USER\Software\eDrawings\e20XX\General
(where "20XX" is the year-version of eDrawings you've installed)
Right-click the registry key named "Activated" and select "Modify..."
Change the Value Data from 0 to 1, which changes the Windows registry key from being inactive to active.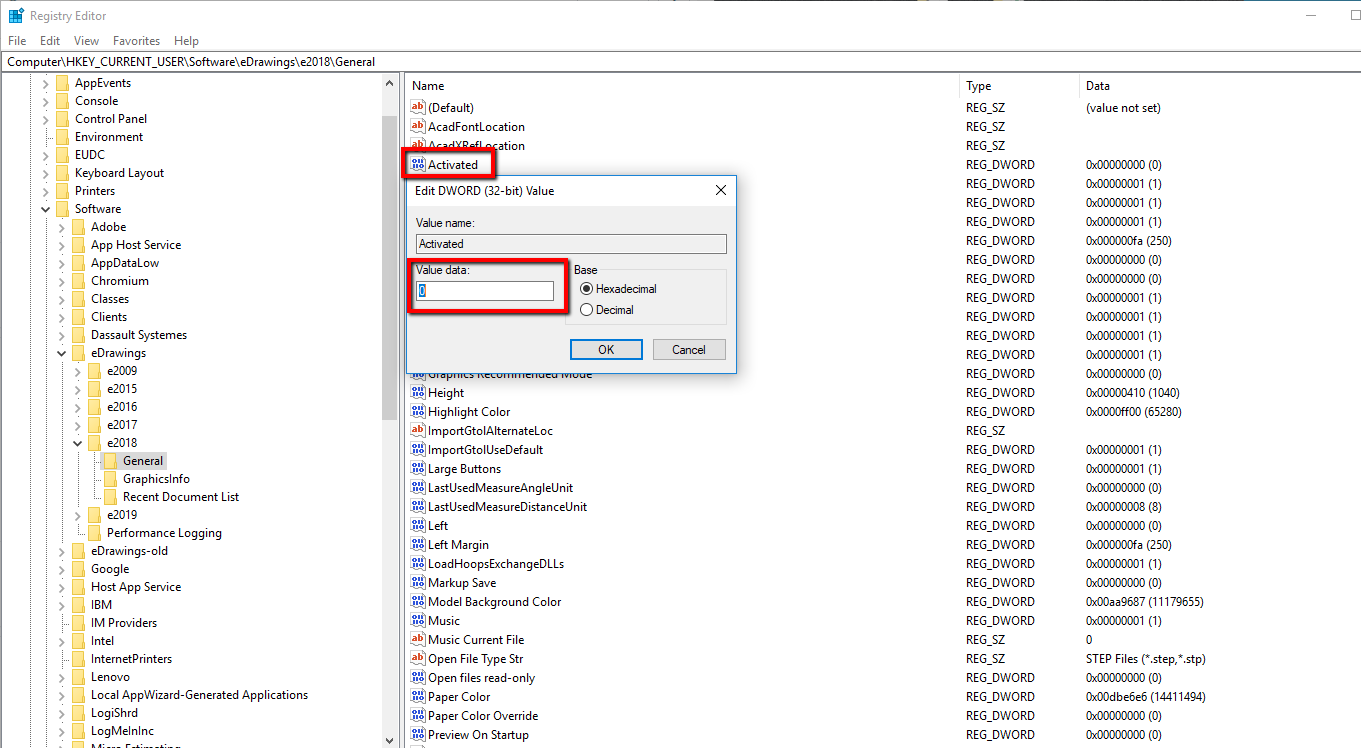 The next time you launch eDrawings, the registration window should not appear and eDrawings will open as intended.
Please note that if the registration response from eDrawings is taking longer than anticipated, this workaround can be applied to computers connected to the internet as well.