This article describes a known bug with the release of Windows Update 1803 for Windows 10, which includes a new Intel HD Graphics card driver. The driver has been causing crashes with multiple versions of SOLIDWORKS when working with SOLIDWORKS Sketches. This issue occurs because the Intel HD Driver version 23.20.16.4849 is not certified for versions older than SOLIDWORKS 2018 SP3.
Verify your Windows version
On your computer navigate to Settings then click on System as shown in the image below.
Then click on About and you will see the Windows version at the bottom of the screen as shown in the image below.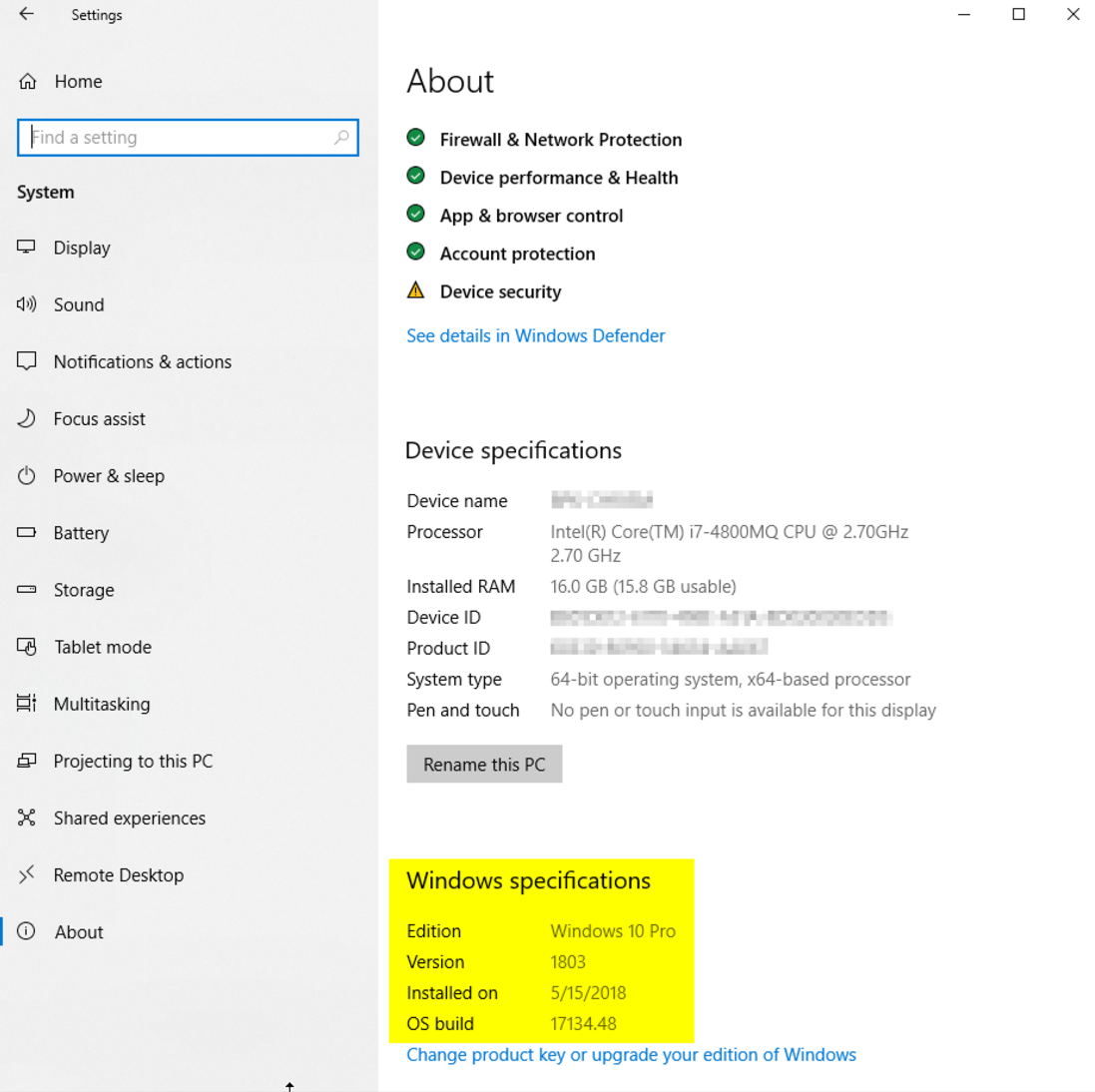 If you do not have version 1803 and the issue is occurring, you can continue to search our Help Center for other solutions and/or log into SOLIDWORKS Customer Portal and click on Knowledge Base to begin searching within their Knowledge Base.
Solution
SOLIDWORKS Development team has fixed this in the release of SOLIDWORKS 2018 SP3.
If you want to continue using an older version of SOLIDWORKS, please roll back to previously installed driver or attempt to use a newer version at https://downloadcenter.intel.com/download/27412/Graphics-Intel-Graphics-Driver-for-Windows-15-60-?v=t
Rolling back the Graphics Driver
In your Windows search box type "Device Manager" without quotes, then select it from the search results.
Expand the Display Adapters header, right-click on the Intel Adapter and click on Properties.
Within the Driver tab, click the Roll Back Driver button to return to the previous driver as illustrated below.