This article explains the reasons for and fix for: SOLIDWORKS Composer importing a SOLIDWORKS assembly with actors, (parts or assemblies), missing. This is typically caused by one of these four reasons.
If the original SOLIDWORKS model that was imported into Composer has had file name changes to any parts or assemblies, sometime after the first import, and then gets updated in Composer.
When Large Assembly Mode(LAM) is enabled in the SOLIDWORKS software, or Composer Translator software that is doing the conversion, either via export to .SMG from SOLIDWORKS, or import to .SMG in Composer.
If the parts and assemblies in SOLIDWORKS are set to Lightweight Mode
If one or more of the parts being updated are currently open in SOLIDWORKS.
Solutions when SOLIDWORKS is installed
For SOLIDWORKS users try the following 4 things during the export to SMG process.
Keeping the file names for all parts and assemblies identical through the entire design process in SOLIDWORKS. This allows Update to work as expected in Composer. (IE: without seeing actors move, or having some get deleted following an update to the current .SMG document.)
Turn off Large Assembly Mode(LAM) in SOLIDWORKS prior to exporting as SMG.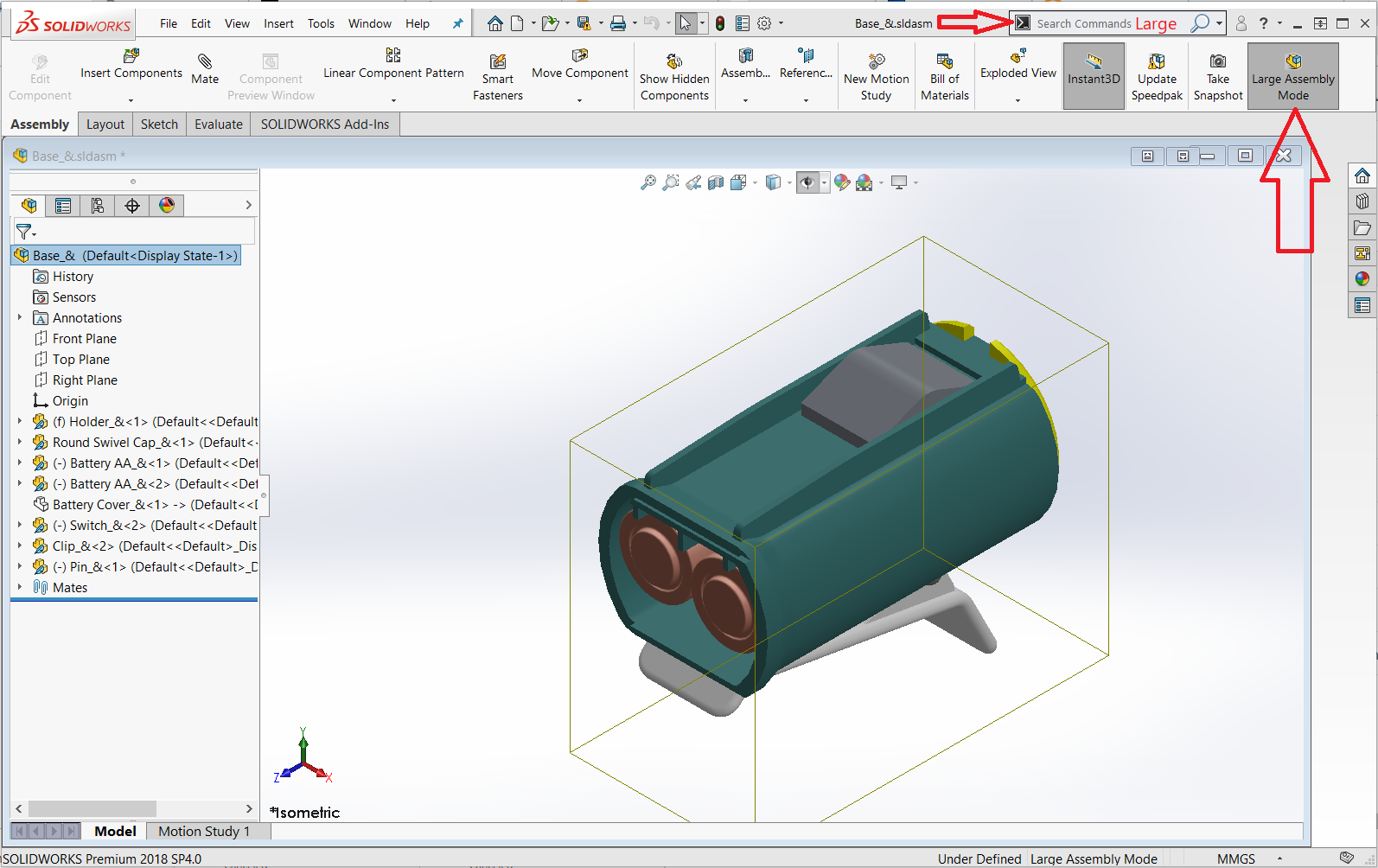 Set Lightweight to Resolved prior to exporting as SMG.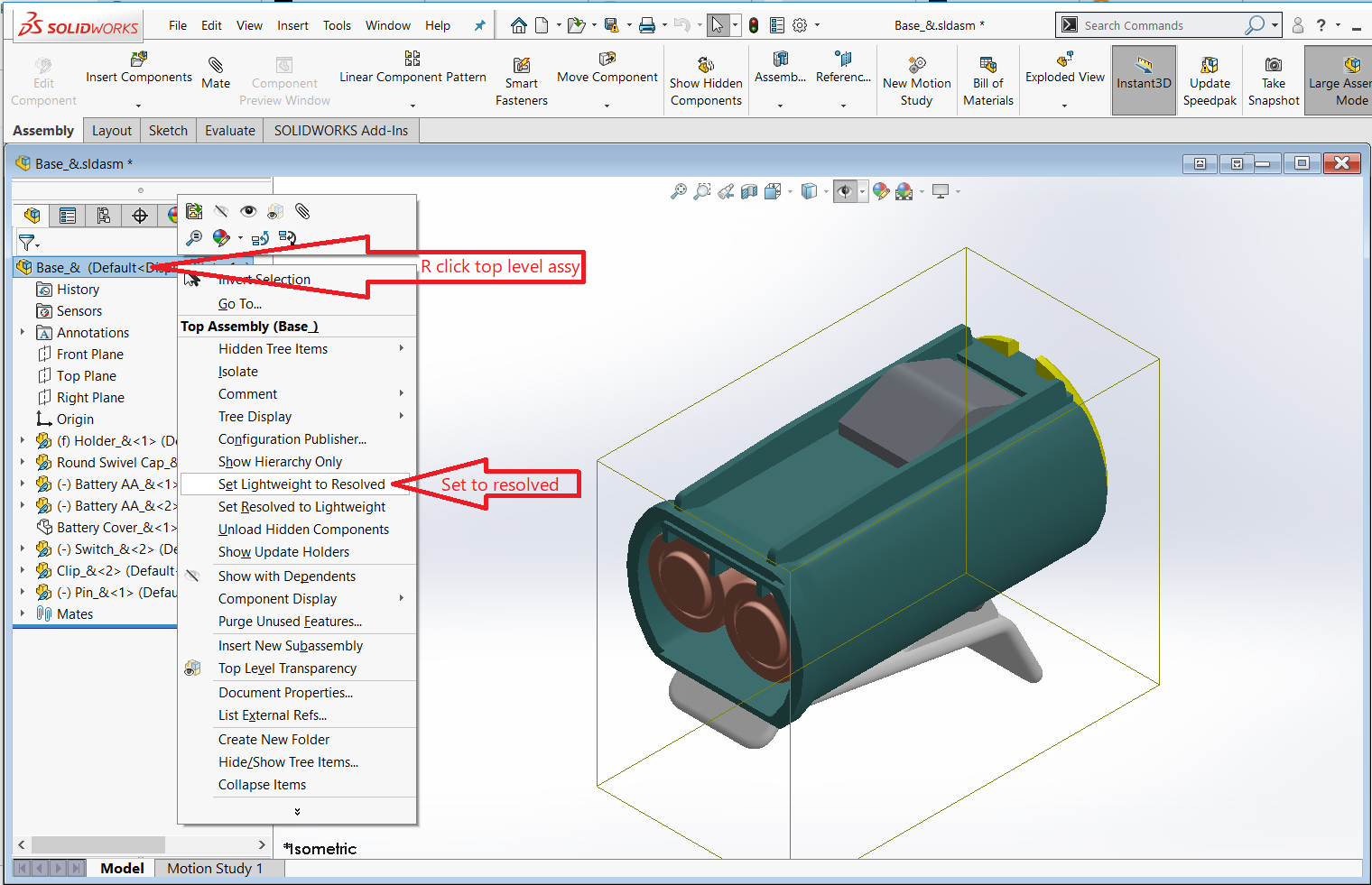 Solutions for Composer and Translator only users
Ensure that none of the parts being updated in Composer are open in SOLIDWORKS while Updating the Composer SMG.
Composer uses settings from SOLIDWORKS when importing SOLIDWORKS assembly files, however if SOLIDWORKS is not installed and the SOLIDWORKS Translator is being used, you will not be able to edit these common settings that cause import issues.
Registry Files
The registry files in this article are used to disable three SOLIDWORKS settings which are responsible for the vast majority of importing issues:
'Use Large Design Review'
'Use Large Assembly Mode'
'Automatically load components lightweight'
Please locate the Translator version that matches your installation and run the file to update your registry keys.
Note: You must have administrative privileges to apply the registry file.
Manual Registry Edit
To edit them manually, work with your IT to launch the registry editor and then make the following changes under the key that matches your year version of Composer:
[HKEY_CURRENT_USER\Software\3DVIASWImporter\SOLIDWORKS 202x\Performance]
"Autoload Components"=dword:00000000
"Large Assembly Settings"=dword:51161e1a
"Large Design Review Option"=dword:00000000
The latest information for these registry changes can also be found in the found in SOLIDWORKS Customer Portal Solution S-053656.
For other tips on missing actors during an import, see the following article.