This article explains the reasons for and fix for: SOLIDWORKS Composer importing a SOLIDWORKS assembly with actors, (parts or assemblies), missing. This is typically caused by one of these four reasons.
If the original SOLIDWORKS model that was imported into Composer has had file name changes to any parts or assemblies, sometime after the first import, and then gets updated in Composer.

When Large Assembly Mode(LAM) is enabled in the SOLIDWORKS software, or Composer Translator software that is doing the conversion, either via export to .SMG from SOLIDWORKS, or import to .SMG in Composer.

If the parts and assemblies in SOLIDWORKS are set to Lightweight Mode

If one or more of the parts being updated are currently open in SOLIDWORKS.
This can be corrected by:
1. Keeping the file names for all parts and assemblies identical through the entire design process in SOLIDWORKS. This allows Update to work as expected in Composer. (IE: without seeing actors move, or having some get deleted following an update to the current .SMG document.)
2. Turn off LAM in SOLIDWORKS.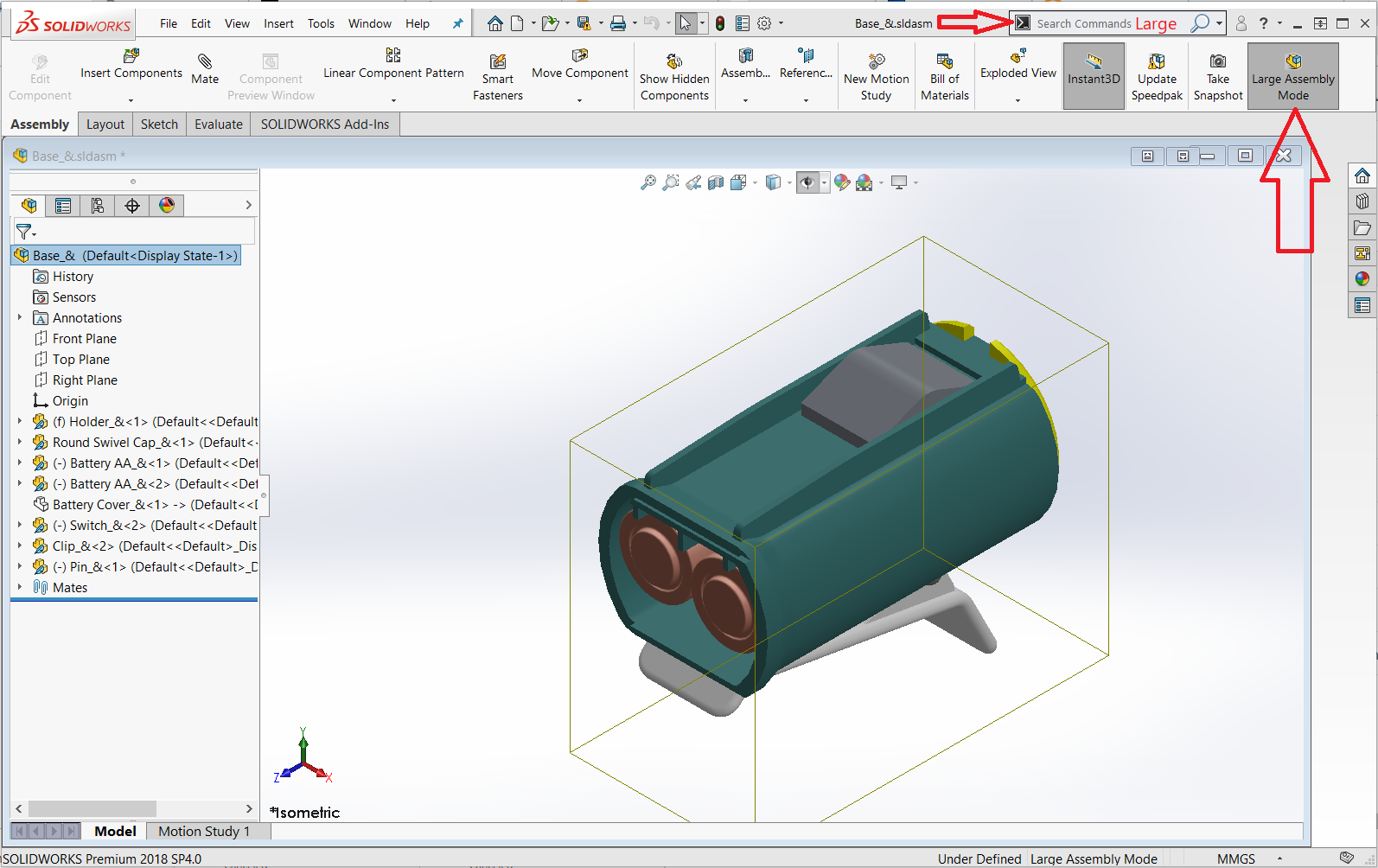 3. Set Lightweight to Resolved.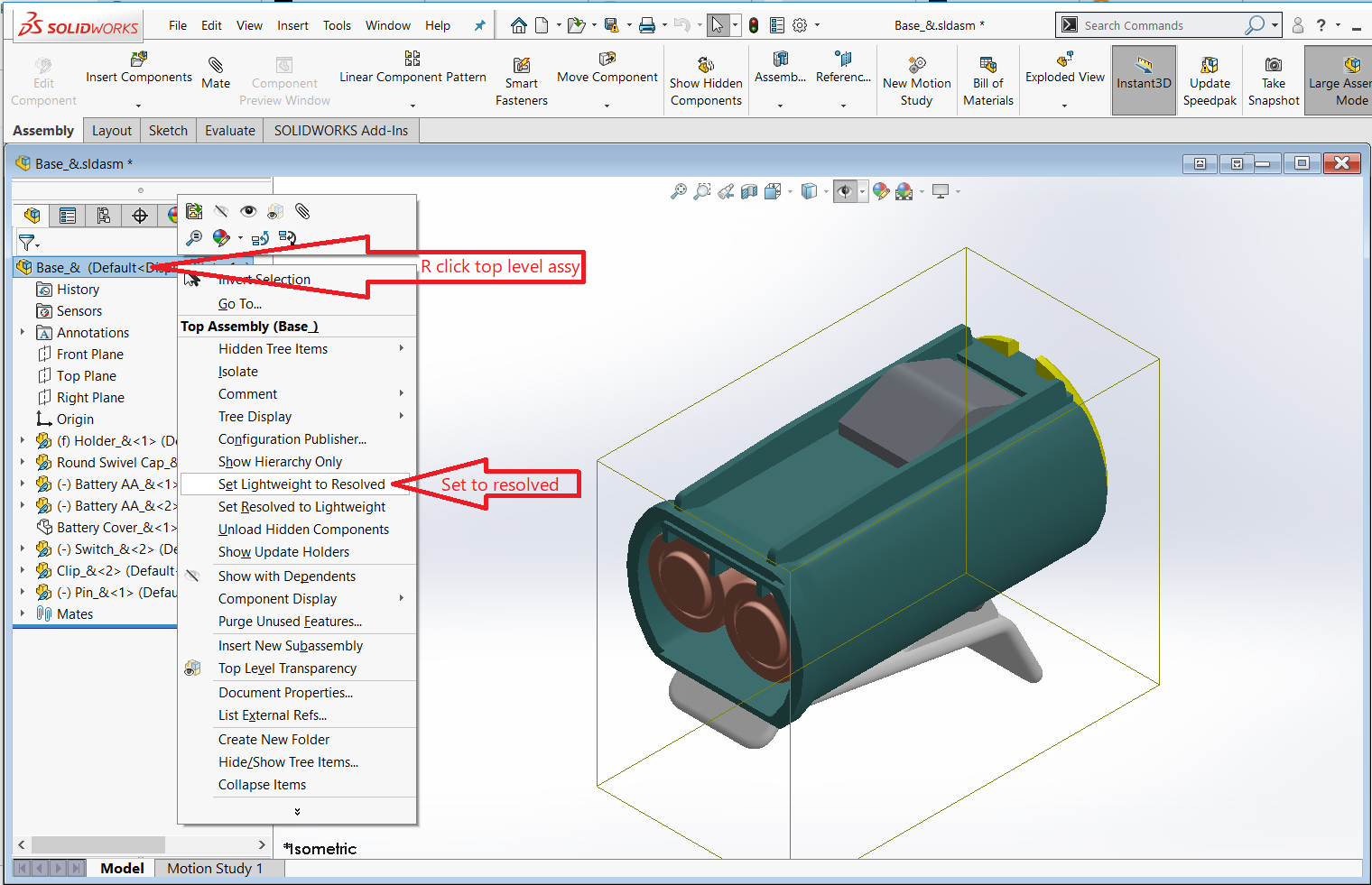 4. Ensure that none of the parts being updated in Composer are open in SOLIDWORKS while Updating the Composer SMG. 
If you only have Composer installed with the Translator and no SOLIDWORKS:
Here is an article with registry keys to make the necessary adjustments to the translator.
SOLIDWORKS Translator Registry Keys for Composer