This article was written to demonstrate the process of creating document templates such as part, assembly, and drawing templates. To begin, open a new part, assembly, or drawing depending on which template is required. For the sake of this article, a part template will be used. After opening, change the desired settings.
Document settings, custom properties, and display settings are all saved to the template. Most users use document templates to set the desired units to be used in a file or set of files. In the case of a drawing template, the title block, and sheet format are all saved to the template. After setting the desired options and properties, select "File>Save As". In the "Save As" window, select the drop-down next to "Save as type" and select either "Part Template", "Assembly Template" or "Drawing Template" depending on the file you wish to save. This can be seen in the image below.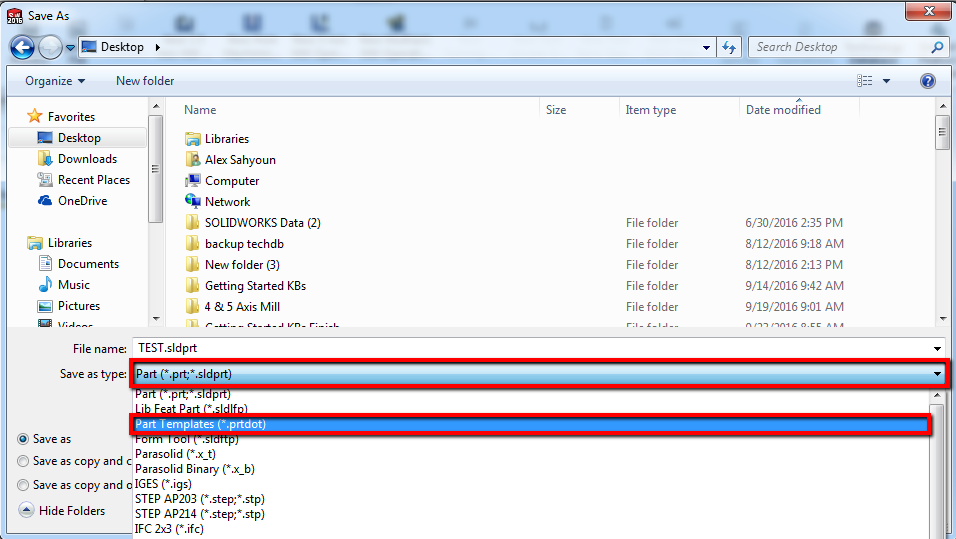 Please note that the file will need to be saved to either an existing document template directory, or the directory saved to will need to be added to the SOLIDWORKS document template location. This process is explained here.