This article goes over the steps necessary to resolve an issue where the SOLIDWORKS viewport cascades and flickers when using multiple monitors with different resolutions(especially with 4k). This issue has been reported to the SOLIDWORKS development team under SPR 968986.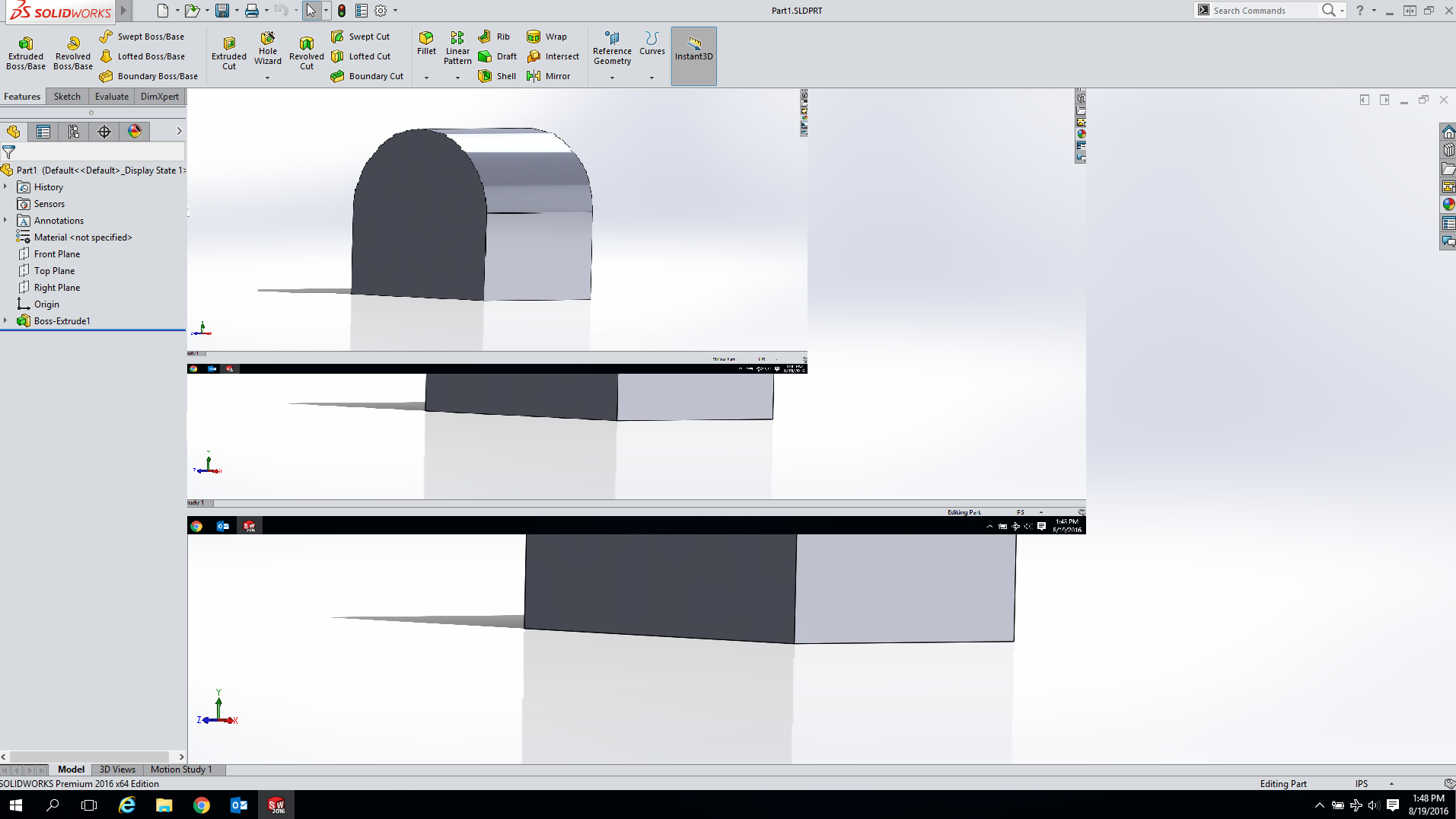 This issue has previously been associated with the high DPI scaling feature in Windows 8.1 and Windows 10. If you are using either Windows 8.1 or Windows 10 and are encountering the behavior pictured above, you will want to follow these steps:
1. Right click on your SOLIDWORKS shortcut and select "Properties". If you are using Windows 10 and do not have a shortcut for SOLIDWORKS on your desktop, you can access this "Properties" option by navigating to your Start Menu > All apps > Right click on your version of SOLIDWORKS > More > Open file location > Right click on the shortcut for SOLIDWORKS.

If you are not launching SOLIDWORKS from a shortcut on your desktop, it may be a good idea to go straight to the SLDWORKS.exe file located in your SOLIDWORKS installation location (default: C:\Program Files\SOLIDWORKS Corp\SOLIDWORKS\SLDWORKS.exe). Right click on the .exe file and click on "Properties".
2. Navigate to the "Compatibility" tab in the new window.
3. Check the option for "Disable display scaling on high DPI settings" or with newer versions of Windows 10, click Change high DPI settings and then check the option to override high DPI scaling and set the drop down to Application.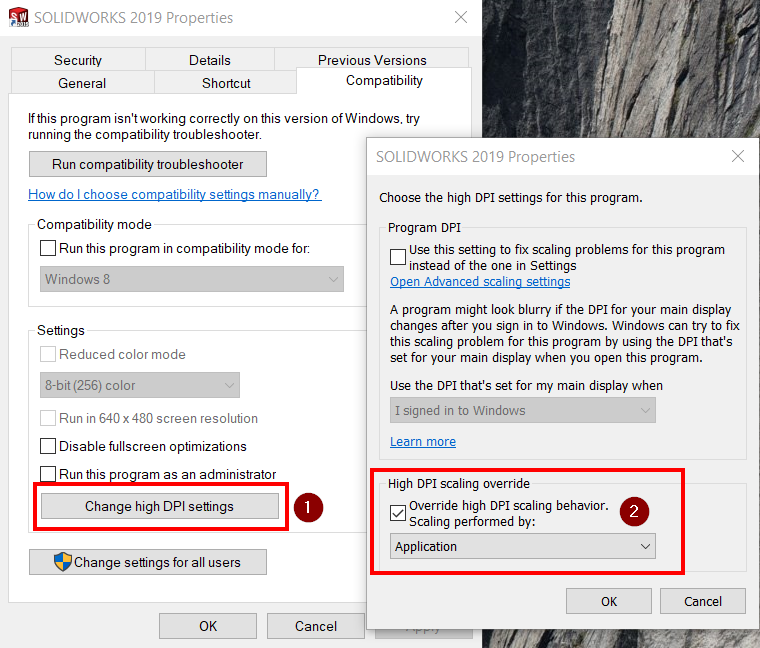 4. Click OK twice to exit and apply the changes.
5. Restart SOLIDWORKS and re-test the issue.
If you have any further issues after following the steps listed in this article, you can contact Hawk Ridge Systems Technical Support at: support@hawkridgesys.com