This article gives a solution to an issue in which the SOLIDWORKS window opens with the desktop showing through it. Only the frame of the window is displayed. An example of this is displayed in the image below.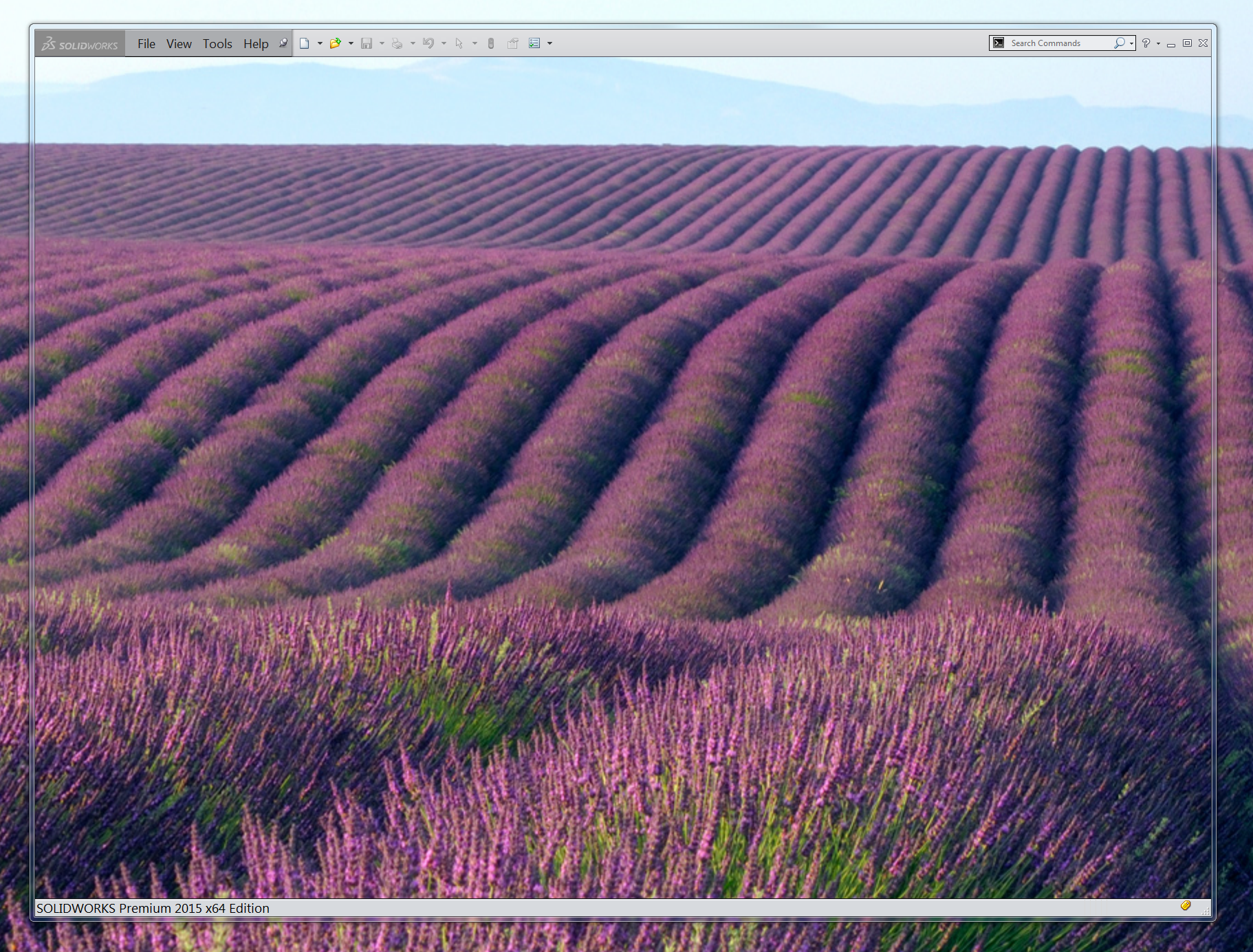 The problem is related to the following registry key.
HKEY_CURRENT_USER\Software\SolidWorks\SolidWorks 2016\User Interface\Settings\WindowPos
Use the following directions to fix the problem. Note that incorrectly editing the Windows registry can severely affect your operating system. Ask for the help of your IT or Hawk Ridge Systems Technical Support if you are uncomfortable with these steps.
Close SOLIDWORKS.
Open the Windows Registry Editor (regedit.exe).
Navigate to the following key (where 20xx is the year version affected, e.g. 2016):
HKEY_CURRENT_USER\Software\SolidWorks\SolidWorks 20xx\User Interface\Settings
Delete the "WindowPos" string.
Launch SOLIDWORKS to check that the issue has been resolved.