This article discusses the full scene anti-aliasing setting in SOLIDWORKS.
Function
Full scene anti-aliasing (FSAA) is a setting within SOLIDWORKS that improves the on-screen appearance of model edges. This is a common solution to complaints about on-screen edge quality, or "jagged lines". The image below shows a comparison of edge quality in a drawing view with the setting off and on.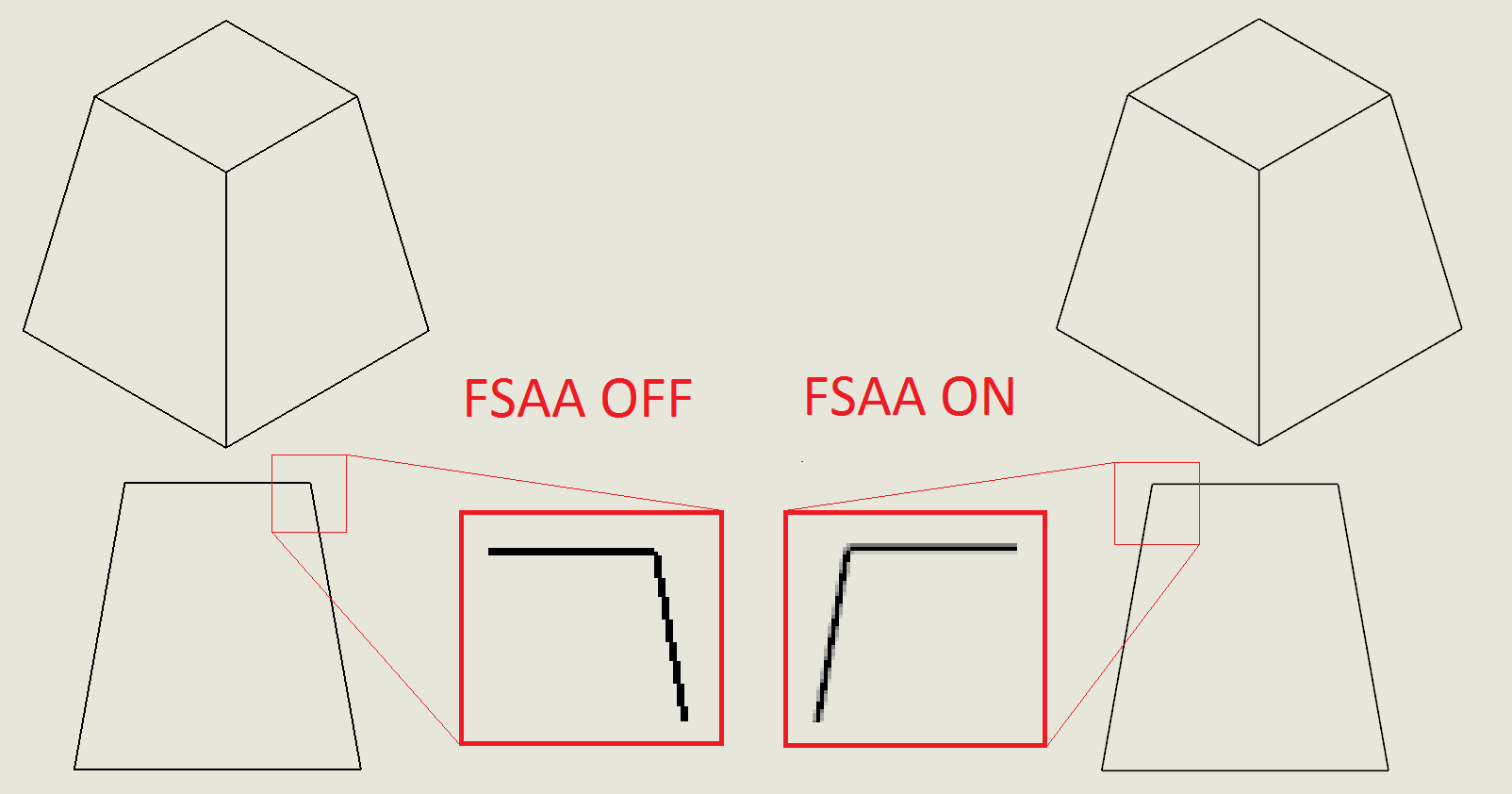 Enabling FSAA
The setting is found under Tools > Options > System Options > Display/Selection > Anti-aliasing. Note that it can only be enabled when all files are closed within SOLIDWORKS, and will be greyed out otherwise. Also, anti-aliasing is automatically disabled in large assembly mode. The effects will be seen after a Solidworks restart.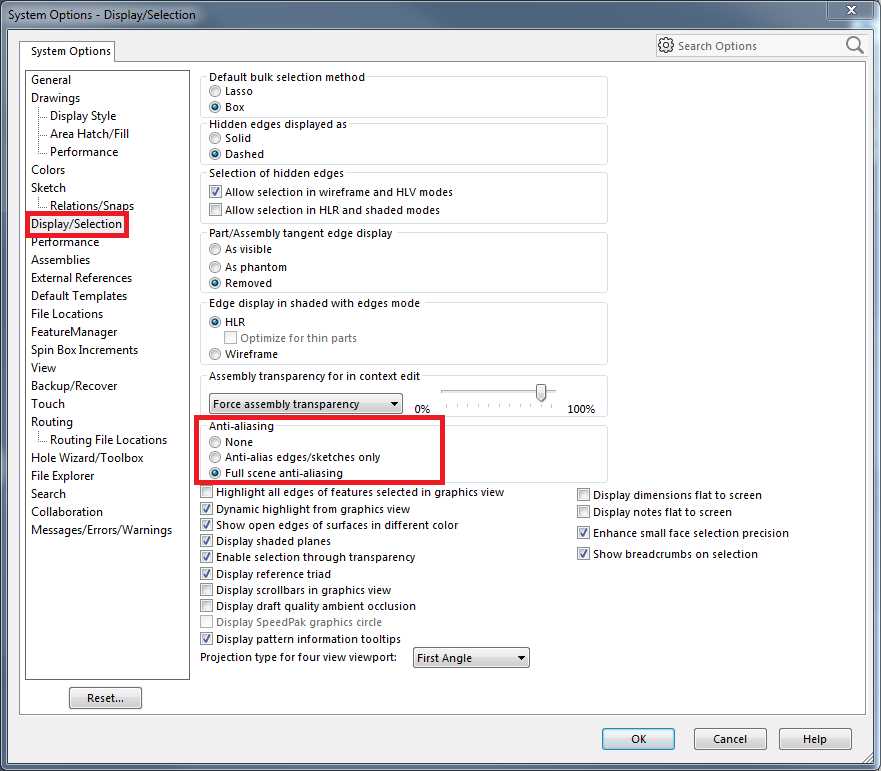 Graphics Cards
This setting is only available with graphics cards that support FSAA and are certified by SOLIDWORKS. The setting will be greyed out if this is not the case.
NVIDIA Quadro cards support FSAA, as detailed at the link below.
http://www.nvidia.com/object/solidworks-quadro-visualization.html
AMD cards with "GeometryBoost" technology support FSAA, as noted at the link below. Refer to the specifications for your card to determine if it has GeometryBoost.
http://www.amd.com/en-us/solutions/professional/workstations/cad/solidworks
References
The relevant SOLIDWORKS help article can be found at the link below.
http://help.solidworks.com/2016/English/SolidWorks/sldworks/HIDD_OPTIONS_EDGES_display.htm?verRedirect=1